Explosives disruptions from weather, commodity shortages, price volatility, and shifts in buying behavior are examples in the challenges of supply chains in the pursuit of profit.
Add to these events, what I'd call is the Amazon effect.
The Amazon effect transcends from business-to- consumer to business-to-business, such as for self-service and instant pricing options that are now expected by customers.
So often dramatically, your supply chain continues to change as the result of innovations in technology in the digital-age economy.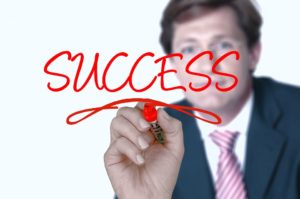 Many changes seem to occur too fast.
All of this has made it challenging to cope with changes in channel structures, customer preferences, and globalization.
But not all challenges are external. For instance, a department computer system might be using technology that's been recalled.
Only if the department has access to data science will there be enough warning to anticipate and prevent problems.
Speed is another factor. Supply-chain pros have to be able to respond with reliability and correctness across all channels.
Actually, many supply-chain professionals employ tools they believe will work.
But do they effectively deal with their obstacles to protect their operations, stay agile and insulated for performance?
The key is to stay vigilant with alertness to fast-moving trends and to strategize for the best options for your company's culture and objectives.
If you're able to do this, you'll position your supply chain for your company's long-term sustainability and maximum competitiveness.
But the key is to know how.
Here are 10 leading principles:
1. Leadership
To lead the effort, you must ascertain the best skill sets for the roles, responsibilities and for your culture.
2. Identify core competencies
Establish the best business processes and focus on them. But be ready to outsource the other functions.
3. Coaching
Certainly, education is important. Coach all your supply-chain stakeholders to be on the same page. That includes all departments in your organization and all associations along your supply chain.
4. Scale for competition
Fully monitor your situation – how your company can execute for success and how your competitors work.
5. Evaluate
It's important to accurately understand all elements in your supply-chain links.
6. Rank according to data
Exploit all the data to classify and select the right targets to enrich your supply-chain capabilities.
7. Solve weak links
To drive performance, you must be alert to the weakest links.
8. Collaborate
To prevent negative surprises, your supply-chain stakeholders must communicate well. Like a stellar media company that reports the news, you must understand the factors involving who, what, when, where and why.
9. Partnerships
You should identify the right partners. Make sure they're positioned to partner with you for the desired results.
10. Continuous improvement
For supply-chain excellence, you must develop an ongoing process that leads to excellence and performance.
From the Coach's Corner, here are related sources of information:
Supply Chain Management: 6 Tracking and Expediting Tips — With consumers expecting more merchandise at a faster rate, retailers and suppliers are increasingly under pressure. From supplier to manufacturer to retailer and logistics, there are keys to optimal supply-chain management.
Best-Practices in Protecting Your Supply Chain from Natural Disasters — As a manufacturer, you know the importance of protecting your supply chain for your company's future. So you might be interested in an academic study — lessons from the earthquake that resulted in a tsunamis and nuclear catastrophe in Japan.
How Your Supply Chain Can Make Customers Happy — A company that fails to meet customer expectations on store inventory and delivery has problems in supply chain management. Such a company minimizes its profits. Worse, it's a red flag about competitiveness and long-term sustainability.
10 Execution Values to Guarantee Your Strategic Plan Works — Many companies devote resources to devise a great strategic plan. But they fail in their objectives because they don't link their strategy to execution. So here's how.
10 Strategies for Manufacturers to Increase Profits — When it comes to revenue for capital-equipment manufacturers, the key pivotal factors are innovation and service levels. It might be an obvious conclusion, but it's confirmed by a white paper.
Winter Security Tips for Your Transport Facility and Drivers — Criminals don't hibernate like bears in the winter. Winter presents opportunities for criminals' unscrupulous desires. To protect your products in the warehouse or distribution facilities and drivers on the road in snowy months, there are several important precautions to implement.
"Gentlemen, the officer who doesn't know his communications and supply as well as his tactics is totally useless."  
-General George S. Patton
__________
Author Terry Corbell has written innumerable online business-enhancement articles, and is a business-performance consultant and profit professional. 
Click here to see his management services
. For a complimentary chat about your business situation or to schedule him as a speaker, consultant or author, please 

contact Terry

.


Your productivity and operations are susceptible in the wintertime. That's generally when influenza season occurs.
But the timing can fluctuate, according to the Centers for Disease Control and Prevention (CDC). Since the winter of 1982-1983, flu has been most problematic in February followed by December, January and March.
Flu as well as cold seasons can obviously have an adverse effect on your business operations. Your exposure is enormous – not only from your employees but from their families and your customers.
Plus, it's worth remembering most employees have a tendency to show up even if they don't feel well. They don't want to use up their paid-time-off, lost pay and their thinking that they're expected to be at work. That increases risks for you and your healthy employees.
So what can you do to fight the flu season?
1. Promote flu shots
Get a flu shot and encourage your staff to get one every year – the obvious first step. There are various strains of flu and they can be different every year.
That's why flu shots are recommended by CDC for every person six months or older when vaccines are available.
Besides flu-shot immunity deteriorates over time.
So why not take advantage of opportunities that exist in many pharmacies where appointments aren't required?
2. Encourage telecommuting
If you or your employees experience flu symptoms, consider telecommuting or staying at home. You'll find that it will enhance your immune system and avert spreading flu germs at your company.
3. Wash your hands repeatedly all day long
Germs exist everywhere – telephones, desks, printers, keyboards, and door handles and more.
So encourage washing of hands in warm water and soap for 20 seconds. Also effective are alcohol-based sanitizers.
Don't touch your eyes, mouth and nose.
4. Use other good health routines
Drink enough water and juices, get enough sleep, manage stress, eat nutritious food and stay active. It's good insurance.
So, for that matter, practice these routines all year long.
5. Start an education campaign
Spread the message to minimize contagion of germs. Distribute informative articles and brochures. Provide cleaning products and sanitizers. Share the benefits of flu shots and encourage others to do it, too.
From the Coach's Corner, here are editor's picks for additional reading on health:
Manage Health Costs by Improving Your Culture 3 Ways — Is your company saddled with high health costs? By improving your culture in three ways to minimize stress, your company will improve performance and long-term sustainability.
Monopoly in Health Insurance Hurts Employers, Consumers and Doctors — How do you feel about your health insurance? Fasten your seat belt. More problems have unveiled in America's healthcare system. Patients, physicians and employers have been in the same boat – skyrocketing health insurance costs exacerbated by a lack of competition caused by ObamaCare. Now comes an eye-opening study by the American Medical Association.
FDA Inefficiency Costs 'Thousands of Lives and Billions of Dollars' in Healthcare – Book — ObamaCare is one of the biggest financial headaches suffered by businesspeople. But there's more bad news for business. Now, a book indicts the Food and Drug Administration (FDA) for massive problems that annually lead to the deaths of nearly a quarter of a million Americans and cost an unnecessary $200 billion+ in healthcare expenses.
8 Tips to Stop Healthcare, Insurance Inefficiency and Fraud — Inefficiency and fraud in healthcare and insurance has skyrocketed — here's what you personally can do to prevent it.
Healthcare Crisis – What the Plight of Doctors Means to You — America's shortage of doctors is a widespread concern, and the stories you've heard about the difficulties experienced by doctors are true. Their difficulties were aptly explained by a study mentioned in an article published by Medscape Medical News.
Why Many Healthcare Workers Cause Medical ID Theft — Medical identity theft is skyrocketing. It's the fast-growing trend in ID thievery.
"Good health is not something we can buy. However, it can be an extremely valuable savings account."
-Anne Wilson Schaef
__________
Author Terry Corbell has written innumerable online business-enhancement articles, and is a business-performance consultant and profit professional. Click here to see his management services. For a complimentary chat about your business situation or to schedule him as a speaker, consultant or author, please contact Terry.
Photo courtesy artur84 at www.freedigitalphotos.net




If you're a boss, don't expect appreciation, commitment or loyalty from a worker you help with personal and work issues. Many employees take it for granted, according to IMD business-school research.
"Managers and employees alike appreciate that controlling negative emotions can be important within an organization," said research co-author Professor Ginka Toegel. "But it seems there's a marked difference in how the two parties believe this sort of support should be perceived and how they think employees should respond to it."
IMD, a Swiss school (www.imd.org), conducted the research in collaboration with University College London, and was published in the Academy of Management Journal.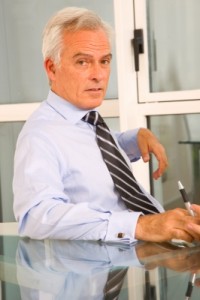 "Managers tend to regard emotional support as above and beyond their responsibilities and therefore worthy of reciprocation in the form of greater commitment," explained the professor. "For example, they might think an employee they have helped should have no qualms about working a little bit harder or staying a little bit later to meet a deadline."
If you want to go out of your way to help an employee, don't expect anything in return. And that's a problem for such caring bosses, says the study.
"Unfortunately, employees just don't see it like that. They view emotional support as part and parcel of what their superiors do and are paid good money for," added Professor Toegel. "Consequently, the shows of gratitude may never arrive – and the negativity can end up perpetuated not by the employee but by the manager, who feels terribly let down."
Bosses who lend a helping hand must manage their own expectations, as they may find themselves frustrated with their staff's lack of appreciation.
Around three quarters of lower-level workers and middle managers reported receiving support from their superiors, but not one expressed a feeling of personal debt.
"Some managers expressed social motives for offering support – 'Christian spirit', for example, or 'the right thing to do'," said IMD Professor Anand Narasimhan. "But even they expected they would gain something in return, perhaps in the form of increased recognition from those they helped and from their own superiors."
The findings emerged from an in-depth study of workers at a successful recruiting agency that specializes in providing managers for the service sector.
Dozens of employees took part in interviews and questionnaires to examine whom they turned to for emotional help and how they felt such support should be viewed.
"Others expected purely practical gains, taking the view that helping to address employees' negative emotions would ultimately benefit sales and profits," explained Professor Narasimhan. "Based on our findings, maybe the lesson for all concerned is to avoid unrealistic expectations – especially in an era when so much of economic life is built on services."
Besides, don't overlook one bonus.
"The fact is that managers do benefit from a happy team in terms of productivity and results, even without any additional displays of loyalty and commitment," asserted Professor Narasimhan. "Some manifestation of gratitude beyond that would be very nice, of course, but there's no reason for bitterness or hand-wringing if it doesn't happen to materialize."
Amen. Just like giving any kind of gift in your personal or professional life, lower your expectations.
Don't expect anything in return if you're doing something charitable. Otherwise, you're defeating your purpose, and extending a helping hand — not a handout — is the right thing to do.
From the Coach's Corner, here are related resources:
Secrets in Motivating Employees to Offer Profitable Ideas – Savvy employers know how to profit from their human capital. Such knowledge is a powerful weapon for high performance in a competitive marketplace. Furthermore, there's a correlation among excellent sales, happy customers, and high employee morale.  
Tips for Marketing Your HR-Policy Changes to Employees – So you've identified workplace policies that need to be updated. But you want your policies to be accepted and followed by your employees. Employees are often uncomfortable with change even if it's necessary for a business turnaround. 
Why Do Mid-Level Managers Feel Like Monkeys? – Middle managers ostensibly have something in common with monkeys. "Seriously?" you're probably thinking. Well, research has drawn a possible link between the stress of certain monkeys and that suffered by middle managers – both have high anxiety from pressures brought by others – above and below them.
More Companies Know that High Morale among Employees Propels Profits – More companies are aware that employee engagement enables a better customer experience, which leads to higher performance. That's a salient conclusion of the Temkin Group's "Employee Engagement Benchmark Study, 2013." 
"It is not until you become a mother that your judgment slowly turns to compassion and understanding."
-Erma Bombeck
__________
Author Terry Corbell has written innumerable online business-enhancement articles, and is a business-performance consultant and profit professional. 

Click here to see his management services

. For a complimentary chat about your business situation or to schedule him as a speaker, consultant or author, please 

contact Terry

.




Photo courtesy of Ambro at www.freedigitalphotos.net
Are your profits flat despite a bigger marketing budget? Here's how you can regroup before Q4 with a mid-year operations audit.
So, you've installed an elite marketing program, but you aren't meeting financial projections? Well, there's one likely suspect – your internal operations.
Find out where your human-capital problems are, so you can implement profit solutions. Consider an internal operations audit.
It can spot typical operational challenges such as dysfunctional supply chains; failures in green-business practices; IT security issues; and unnecessary risks that threaten business disruptions.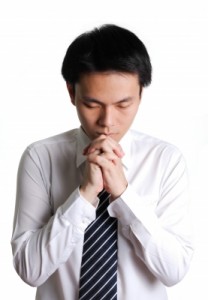 Use an internal audit to unearth the problems with 10 strategies:
1. Be respectful of your employees — don't endanger morale
Many employees get nervous any time a big boss or management consultant suddenly enters their space with a clipboard full of questions.
Treat employees as experts. Be diplomatic. Explain the overall reasons for the audit. First, meet with your leaders and get their feedback then meet everyone individually before considering staff meetings.
2. Encourage your employees to participate in the process
That's accomplished by active listening with open-ended questions to get information. This isn't about telling employees what they're doing right and wrong.
You need to know the realities they face in the operational costs of their daily responsibilities. In addition, they need to know what drives profit to improve cash flow. See who knows about profit drivers and who doesn't.
The solution: Start creating a partnership with your employees. If employees perceive that a partnership exists, you'll be closer to achieving the desired results.
3. Make certain you have a distinct, companywide understanding of all your systems
Employees can't perform well in chaos. Check to see if you're employing best practices that include solid operations checklists.
4. Examine everything – don't be complacent
Don't omit any area. Check every phase of your business. That includes employee morale. High morale among employees propels profits.
5. Take steps to empower your employees
Don't be afraid of negative news. Welcome it. You can literally power your brand with employees who aren't afraid to speak.
"If you can't explain it simply, you don't understand it well enough."

-Albert Einstein
6. Segue to profitable ideas
Don't keeping focusing on the problems. Change direction.  Instead, encourage discussions for improvement in the challenges.
Ultimately, the goal is to motivate employees to offer profitable ideas, such as properly managing your inventory costs for positive cash flow. Remember, it's a matter of principles, not finger pointing at personalities.
7. Double down – follow all salient areas and gauge your progress
You'll need to know the most stubborn issues in order to save time and increase revenue. Your audit should reveal what's changed and what hasn't.
Hint: You can increase your business value with five basic business-process optimization strategies.
8. Continue to consider your employees' perceptions
Not all employees will be on the same page with you for business growth. You can ease the process by dealing with their biggest concern – what's in it for them – then, they're more likely to cooperate enthusiastically.
Trust between management and your workforce helps. Implement leadership strategies for employee respect, and take steps to boost your employees' morale.
9. Think and act like one of your valued customers
Your audit should consider your customers' perspectives – what's working for them, what isn't and what would solve the issues.
Look for two common problems:
1o. Be pragmatic and balanced
Often, there's a tendency to belabor the negatives without focusing enough on the positives. Make sure your reports are balanced.
If you're not balanced, it will become unnecessarily difficult to market your changes to employees.
From the Coach's Corner, related information:
8 Strategies When Sales Drop and Costs Cut into Your Profits — If your sales are down and costs are hurting your profits, you're not alone. The irony is you can do something about it — with these eight tips.
13 Management Tips to Solve Employee Absenteeism — Absenteeism causes migraines for a lot of bosses. Obviously, your company will make healthier profits, if you don't have an absenteeism problem.
HR Management – 8 Best Practices in Employee Delegation — Delegation is a fundamental driver of organizational growth. Managers who are effective in delegation show leadership. Here are eight best practices.
6 Steps to Implement a Cultural Change for Profits — If your company is lacking in teamwork, morale is poor and profits are weak, chances are you need to change your organization's culture.
No one so thoroughly appreciates the value of constructive criticism as the one who is giving it.
__________
Author Terry Corbell has written innumerable online business-enhancement articles, and is a business-performance consultant and profit professional. 

Click here to see his management services

. For a complimentary chat about your business situation or to schedule him as a speaker, consultant or author, please 

contact Terry

.
Photo courtesy of podpad at www.freedigitalphotos.net


Are you on a really tight budget as you run and market your business? 
Ordinarily, I'm big on appearances – creating professional first impressions. But some free tools can suffice well.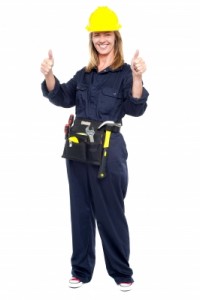 Whether you're a startup or established company needing services that work well but your budget is tight, you might wish to consider five free tools: 
– Organization of tasks
– Email newsletters
– Manage your social media
– Spy on your competitors
– Distribute Internet press releases 
Yes, the services also offer paid plans with bells and whistles without the companies' logos.
But the free services are easy-to-use and work well. 
Here are five tools: 
1. Wunderlist, www.wunderlist.com, can help you get organized in every phase. You can create separate lists, and within your lists you can prioritize your responsibilities. You can use it just about anywhere on your Android, iPad, iPhone, Mac and PC. What's more, you can share your lists with anyone.
This also means you can see how your employees are prioritizing their work, and get valuable input from your mentor.
2. Mailchimp, www.mailchimp.com, is an e-mail sender. Moreover, you can customize your approach with MailChimp's designs, and get a simple analysis of your customers. You can leverage your social media, too.
"With MailChimp's Forever Free" plan, you can send 12,000 emails a month to a list of up to 2,000 subscribers, but there are a few features that are only available to users with paid accounts," according to Mailchimp's Web site.
3. Hootsuite, www.hootsuite.com, will help you with your social networking. Hootsuite will build, monitor, engage and analyze your social activities.
4 KeywordSpy, www.keywordspy.com, will check out your competitors on their use of key words in marketing their Web sites. This will give you ideas on search engine marketing and optimization. It helps to eliminate the guessing on keywords.
5. PRlog, www.prlog.org, is a search engine press release service that will distribute your messages online and will provide an authoritative link to your site. You can designate categories and key words. You can insert your logo and picture. In your press release, you can insert as many as three links to your site.
PRlog.org will display your contact information and business profile, and provides an online pressroom of your releases. Almost immediately, your press releases are published on Bing News. It's also respected by Google. For a nominal charge, PRLog.org provides a premium service. (Note: This portal has benefitted from PRlog.org as a search-engine optimization tool.) 
From the Coach's Corner, here are more resource links: 
Checklist: 14 Strategies to Rock on Google —  Periodic changes in Google's search criteria and algorithms have indeed hurt many Web sites. But it's possible to bullet-proof your site's prominence on Google by taking 14 precautions, which is worth your time and energy. Google has perennially owned about a 66 percent search-market share in the U.S. and a 90 percent share worldwide.
Why B2B Marketers Like Content Marketing – Study — B2B marketers ostensibly get a satisfying return on content marketing because that's the preferred choice for 82 percent of respondents in a survey. "Content Marketing is now a more popular marketing tactic than search marketing, public relations, events, or print/TV/radio advertising," wrote the study's authors.
Best Practices to Manage Your Global Brand, Web Reputation — As you no doubt know, the digital age has brought new challenges and opportunities. Best practices are critical in order to maximize your Web presence and to manage your online reputation.
Need PR, But No Budget? How to Leverage News Media — Social media is OK for promotion. But for blockbuster publicity, play a marketing trump card. Here are do-it-yourself tips for public relations.
Are You Hungry for Marketing Ideas to Expand Your E-mail List? — If you're a WordPress blogger, you know it's easy to compile an e-mail list. You've got ready built-in resources for signups to your feed/atom or feed/RSS on your site. It's a fairly simple process but it's not so easy with a standard Web site.
"In marketing I've seen only one strategy that can't miss – and that is to market to your best customers first, your best prospects second and the rest of the world last." 
-John Romero
 __________
Author Terry Corbell has written innumerable online business-enhancement articles, and is a business-performance consultant and profit professional. 

Click here to see his management services

. For a complimentary chat about your business situation or to schedule him as a speaker, consultant or author, please 

contact Terry

.




Photo by stockimages www.freedigitalphotos.net




Are you concerned about profits? Would you like for your business to be in a class of its own?
Not to oversimplify, obstacles to profits result from two basic barriers: External and internal challenges, or a combination of both.
External difficulties include challenging, complex issues in competitive marketplace forces. True, the economy is a factor. Unfortunately, many companies don't have competitive intelligence. Their inaccurate assessments lead to using the wrong marketing channels, budget, or branding.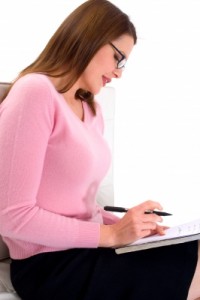 And yes, internally, many organizations in businesses and the public sector mistakenly ignore shortcomings in how they operate. Instead, they believe that a magic wand – a better marketing focus – will solve all the problems.
Hopefully, such organizations eventually learn that even a world-class marketing approach can't overcome the internal factors that impede the control of costs, performance and quality.
Candidly, as a business-performance consultant, here's one of my first epiphanies – best-practices in marketing will not help a client who doesn't operate a business well.
Here's another awakening about management — most internal problems stem from poor stewardship and fear. Fear is apropos here as acronyms – FEAR – "frantic effort to avoid responsibility" or "false evidence appearing real."
Fear also leads to arrogance. I like the famous Peter Drucker quote: "Arrogance is being proud of ignorance." Remember, Avis made a ton of profits despite being a second to first-place Hertz. Not by slashing prices, but Avis maintained an image consistent with its 1960's branding slogan – "We try harder."
Consider these common symptoms that trigger internal challenges:
A lack of self-esteem by the business owner. Cockiness is not confidence. Celebrating prematurely over ostensible successes only leads to disaster.
Not listening to the right counsel.
Engaging in self-doubt repeatedly, reversing course even before a qualified strategic plan is completely implemented. Marketing is not a 100 meter dash.
Procrastination. Ignoring problems and hoping they'll go away.
Improperly inventorying products.
Not working well with vendors.
Hiring the wrong people, and poorly motivating or supervising workers.
Using gauche business etiquette, such as a failure to send a handwritten thank you note to centers of influence and customers.
What's the solution? Consider a famous statement by Louis Pasteur: "Chance favors the prepared mind." Therefore, to be prepared, it's vital to perform a strategic analysis – of your strengths, weaknesses, opportunities and threats.
Start by asking the five Ws:
A well-operated business learns the right answers to such question and develops an action plan. That must include an operations checklist for all salient functions in likely scenarios, and for special situations.
But you're not done. It doesn't end in operations-preparation.
For a thorough action plan for maximum profits, additionally here are three key questions to ask:
Do you mentor your employees?
You and your managers must perform ongoing coaching; explain the why along with what needs to be done.
Do your customers love you?
Your company must take all the steps to earn fans among your customers, so they remain loyal customers and will refer others to you. A case in point – there's a grocery store near me that I patronize, but only when I'm in a hurry. I shop at competitors whenever I get the chance, particularly, the stores with employees who say "thank you."
How would a journalist report on your business?
Do what you have to do in order to provide value and earn respect.
Develop and implement systems in every facet of your business. You'll save time and money, and, of course, you will increase profits. Fears about profits will be alleviated. Your business will be in a class of its own.
From the Coach's Corner, here's related reading:
For maximum attention, nothing beats a good mistake.
 __________
Author Terry Corbell has written innumerable online business-enhancement articles, and is a business-performance consultant and profit professional.

Click here to see his management services

. For a complimentary chat about your business situation or to schedule him as a speaker, consultant or author, please

contact Terry

.




Photo courtesy of ambro at www.freedigitalphotos.net
 Part three: How to grow your small business
In analyzing the growth rates of small businesses – every great entrepreneur has one salient quality – the ability to be an effective manager.
An effective manager efficiently allocates resources for achieving goals. Quality management usually results from an independent SWOT analysis – assessing internal strengths and weaknesses along with evaluating external opportunities and threats.
Self-employed people need to carefully inventory their own strengths and weaknesses as business personalities.
They should also assess how to maintain their good health because they'll suffer if they don't.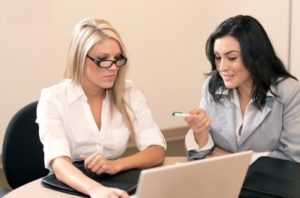 Larger companies should focus on several factors in a strength-weakness analysis of their human resources, such as recruitment, training and development, compensation, culture, leadership, reliability, and salespeople.
Once a business owner looks in the mirror to assess management strengths and weaknesses, then he or she is ready to analyze opportunities and threats for a strategic plan.
Even if a strategic plan is well-written, beware: Management practices that work well in the early growth of a small firm often cause problems later, according to a series of articles in the Harvard Business Review (HBR) by Dr. Larry E. Greiner.
"Creative activities are essential for a company to get off the ground. But as the company grows, those very activities become the problem," Dr. Greiner wrote in a 1998 HBR article, "Evolution and revolution as organizations grow." His thesis is still accurate.
Red Flags
Business expert Neil Delisanti agrees that managers often fail to solve red flags:
"There are forces inside the organization that they control; forces outside the organization over which they have little, if any, control; and probably most important, red flags in themselves, about which they may or may not be aware. A good manager must be constantly aware of the impact of all these forces. One of the common failings in managers is that they blame all sorts of things for their failures, rather than admitting they didn't have a good handle on what's happening."
Mr. Delisanti has gifted insights because he speaks from both an academic and solid mentoring perspective. He was a faculty member at both the University of Puget Sound and The Evergreen State College. As the guru for the Small Business Development Center in Tacoma, he counseled more than 2,000 companies.
Quality management usually results from an independent SWOT analysis – assessing internal strengths and weaknesses along with evaluating external opportunities and threats.
Mr. Deslisanti believes too many small business owners micro-manage:
"Many folks start a business and believe it is their inspiration that made it a success. Although this is sometimes true, what we find on closer inspection is that it was their perspiration and natural management ability that was more responsible. They have invested a lot, money, time, and sanity, in their enterprise and find it hard turning it over, often even small parts, to someone else to possibly blow it. Any business can grow to where the owner just cannot physically, mentally or emotionally, do it all."
Does he believe managers limit their business growth by poor human-resource management techniques?
"Often, yes. This is particularly true of a company that starts with an owner and spouse sitting at the dining room table. Not only are there innumerable government restrictions on what is legal, we have to look at what the workforce expects from employers today. The management of people isn't as simple as the old my way or the highway anymore. Diversity in all areas requires that SBOs have to look at differences in age, gender, race, ethnicity, education, background and experience – just to mention a few facets that have to be considered."
So, one key step is to partner with your employees.
When to start HR function
"I strongly recommend that as a business gets above the 15-20 employee range, the owner set up some sort of human resource function, and get some assistance in designing job descriptions, recruitment policies, pre-tests, application forms and very importantly – interview policies and procedures," he suggested. Here's a checklist of strategies to succeed as a new manager.
To underscore his concerns about HR precautions, I agree. I've been called upon to help two businesses:
1. A cable TV company was fined $15,000 by U.S. District Court for sexual discrimination of an applicant. The company's law firm asked me to provide a three-hour seminar on Equal Employment Opportunity laws as part of the sentencing to close the case.
2. An interstate trucking firm was fined $100,000 and required to design a new wage and compensation plan (Note: the company's pay system worked fine when it was smaller).
In both cases, the bosses were nice people unaware of the dangers in a litigious society.
Because small businesspeople often seem to feel they're under siege, Mr. Delisanti suggests:
"Have a vision or goal and incorporate it into a strategic plan, which is different than a business plan. This can come in many forms, but it should be organized and written. Identify your vision and then develop a list of goals that will let you succeed, quantify them, put some time frames on completing them. Most important – assign some responsibility to someone to get it done. This will have you on a course of your choosing and let you become proactive instead of reactive."
Premature growth
He says some companies grow too fast:
"This happens when growth gets out of control when you can't fill the orders, due to a lack of materials, equipment, people or cash. This can also happen when the company gets too big for the owner to handle."
Mr. Delisanti believes others grow too slow to cover added costs and expenses:
"Usually, this is a result of overly optimistic forecasts that bring about expenditures that far exceed revenues. Many reasons cause this, such as an SBO's enthusiasm; level of success with business on a smaller scale; and non-credible or insufficient marketing research," he said.
Mr. Delisanti warns about unforeseen situations in the external environment:
"Even the best forecasting can't predict a tsunamis, earthquake and the level of destruction that natural disasters can wreak upon an industry. Consider skiing in the Pacific Northwest some seasons – there can be a bad time to open a new ski shop."
He says challenges result from miscalculating factors in what he calls an "uncontrollable" industry environment:
"When a business conducts an opportunity-threat analysis, it should look closely at a number of factors and make its decision, based on what it thinks will happen and how the chain of events will impact its goal attainment. If the business thinks incorrectly, it might lose the competitive advantage over somebody thinking correctly. Remember: Everybody can't win. If you look at all the data and think that interest rates will go up 9 percent and take the actions that will best help you achieve your goals under those conditions, but if they only go up 2 percent, other companies will probably have an advantage over you."
One other thought, here's how and when you should develop an exit strategy.
So, there you have an overview – how to grow your small business – in a three-part series.
For the other two parts in how to grow your small business, see:
From the Coach's Corner, here's a must read: 'The Book…on Business from A to Z'.
"

I believe managing is like holding a dove in your hand. If you hold it too tightly you kill it, but if you hold it too loosely, you lose it."
-Tommy Lasorda
 __________
Author Terry Corbell has written innumerable online business-enhancement articles, and is a business-performance consultant and profit professional.

Click here to see his management services

. For a complimentary chat about your business situation or to schedule him as a speaker, consultant or author, please

contact Terry

.
As every entrepreneur knows, profits usually result from effective planning and execution. Luck can play a role, too.
You have to make your luck possible. Whether you want to win a windfall or avoid a disaster in planning events, preparedness is paramount.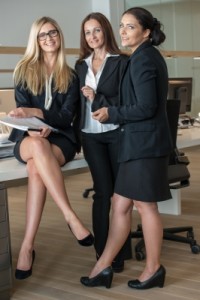 So, to help insure you stage a successful event, it helps to pay attention to a famous quote.
Louis Pasteur, the 19th century chemist and microbiologist, astutely wrote:
"Chance favors only the prepared mind."
This is important to remember to make sure there are no issues that can turn your event into a disaster — you want to be certain your objectives are achieved, no one is hurt and nothing is damaged.
In planning major events, you should consider taking 25 precautions, courtesy of Robert Grossman of www.blackdiamondleadership.com.
Mr. Grossman is also known for using media to communicate more effectively, including high-end technology-video bells and whistles.
And like chemist Pasteur, Mr. Grossman stays prepared.
"If you plan ahead, when the unthinkable happens, it becomes manageable," said the planner.
His checklist:
Think communication. Make signage clear to all attendees. Digital signage may save you money and you will be able to have the appropriate images ready to go if there is an emergency.
Create an emergency preparedness plan with a contingency checklist for your site visits and planning process.
Make sure your staff has radios and consider separate channels for security and emergency medical services.
Always check venue exit plans usually located around the venue and in your sleeping rooms.
Instruct your attendees to do the same. It is too late when a crisis strikes. Most people will exit from the door they enter from.
During your housekeeping announcements, consider having a slide of a meeting-room exit plan.
Know where all the fire exit doors are and confirm they are open, unlocked and clear of obstruction. For double doors, check both.
Know where fire extinguishers and fire pull alarms are. Check to see if the fire extinguishers are charged.
Have AEDs (automated external defibrillators) or know where they are and how to get one from the venue. Consider having a few staff members trained in using them. Check the web for classes.
Check aisles for obstructions such as cables, signs and computer bags.
Made sure all wires are taped down securely on the stage and floors, especially if cables need to cross a doorway.
Check all flooring for pits and fissures that can catch a high heel or other types of shoes.
Make sure the stage has no gaps and that stairs are securely attached to the stage, and mark the stairs with a bright tape on the edges. Also mark the stairs location on the stage with tape so someone exiting off the stage can find the stairs easily.
If you have people entering the stage from behind, make sure your production company has an assistant stage manager helping people on and off the stage.
Consider hiring a company that provides emergency medical services.
If you are having dignitaries or rock stars, you should coordinate with the local police agency.
Think about lighting especially for outdoor events after dark.
Look for obvious and not so obvious issues. We did an event at a private residence on their tennis court. There was a narrow path down a hill which every guest had to walk down and backup. I noticed puddles of water with alga. Not only was the event coordinator not aware of the potential safety hazard, she did not even care about it when I pointed it out. They also did not think about lighting on this path when 200 guests would have to ascend it to get their cars.
Make sure all decor items, linens and draping are fire-proof or have retardant. If you are renting the materials, make sure their certificates are current.
In a post 9/11 world, mass gatherings have become highly desirable terrorist targets according to the police. Collaborate with law enforcement, especially if the media will be present.
Law enforcement is very concerned about a random shooter or a pedestrian with a homemade explosive device. Have a plan and training for event personnel to look for suspicious packages and to whom they should report them.
Identify staff members who are trained in first aid and CPR. Know how to get in communication with them quickly.
Most venues have emergency lighting, but you might want to have flashlights onhand and you might want to recommend to your guests to bring a flashlight to keep by their bedside.
Self-evacuation usually does not work. Assign team members or hired staff to direct the attendees with predefined gathering areas. Check with the venue or the fire marshal where these gathering areas should be.
You may want to prepare written instructions telling your attendees where to go if a disaster occurs. Write these up and give it to your announcer or VOG so the audience can be instructed where to go and remain calm. (VOG, is an acronym for "voice of God," and is used by event pros in referring to an unseen event announcer.)
(Disclosure: I'm proud to say Mr. Grossman is a friend of mine — his results speak for themselves.)
From the Coach's Corner, editor's picks:
Best-Practices in Protecting Your Supply Chain from Natural Disasters — As a manufacturer, you know the importance of protecting your supply chain for your company's future. So you might be interested in an academic study — lessons from the earthquake that resulted in a tsunamis and nuclear catastrophe in Japan.
Protect Your Financials, Systems and Technology – 15 Tips — Cybercrime has skyrocketed and is projected to get much worse. At risk is the health of your company as well as the welfare of anyone with whom you do business. Here's how to protect your customers and your reputation.
Tips for Filing an Insurance Claim if You're Hit by a Disaster — Whether you suffer from a disaster, such as an earthquake or fire, here are 14 tips to remember in filing your insurance claim for a casualty loss.
Planning without action is futile, action without planning is fatal
 __________
Author Terry Corbell has written innumerable online business-enhancement articles, and is a business-performance consultant and profit professional. 

Click here to see his management services

. For a complimentary chat about your business situation or to schedule him as a speaker, consultant or author, please 

contact Terry

.
Image courtesy of franky242 www.freedigitalphotos.net


Are you an apprehensive business owner?
Surf Google News for the key word "profits" and you'll see there are many articles about companies making money.
You, too, can get a competitive edge and overcome economic uncertainty by increasing sales and improving efficiencies.
Here are seven quick tips to get a competitive edge:
Retain your best employees. Employees with the best potential quit when they don't feel valued for several possible reasons: Lack of career opportunities, chilled relationships with their bosses unhappiness over wages, health care benefits, and flexibility in work schedules.
So, money is not always the main issue. Workers feel more appreciated when they are engaged with periodic positive communication.
This includes giving workers a sense of control over their careers and explaining possible options for professional growth.
You want employees who will push you up the ladder. Here's more on how not to worry about keeping your top employees.
Planning. The biggest misstep for small business owners is failing to plan for the big picture. They're so busy with daily emergencies that they don't believe they have time for planning. They see such time as a luxury.
The solution is simply to budget the time in order to strategize specific actions and timelines. An old-fashioned SWOT analysis – evaluating your strengths, weaknesses, opportunities and threats – will help you create a strategic plan. Also consider 10 basic tips — leadership for business profit.
Entrepreneurs can't afford not to take the time to plan. That includes determining your break-even point. And remember backup options and equipment are needed for contingencies.
Pricing. The tendency now is to slash prices. However, small business owners needn't give away their power to the big chains by price-cutting. Here are the eight simple strategies to give you pricing power.
People appreciate outstanding customer service. For most products and services, price isn't the most important concern for about 80 percent of all consumers.
Customers are like employees – they want to feel special.
Daily prospecting and marketing. Solicit "centers of influence" or strategic partners to attract customers. Look for opportunities to obtain publicity. Advertise to remain in contact with customers and prospects. Use the marketing plan essentials for best results.
Sales follow-up, with phone calls, personal visits and note cards will pay dividends. Don't forget to ask for at least two referrals from each satisfied customer.
For most small businesses, job one for the boss is contacting customers and prospects. If you're fortunate to have sales reps, each should contact 15 prospects per day— in-person, as much as possible.
Delegating. Most struggling entrepreneurs usually fail to delegate. You'll grow by learning to delegate. Good employees appreciate opportunities for teamwork and to make contributions to the business.
A smart boss knows how expensive it is not to delegate. Here are the eight best practices in employee delegation.
Operations and procedures. Develop formal procedures along with checks and balances. To ensure standards of excellence, make certain that you and employees adhere to policies from bookkeeping to operations. Use the mannagement best-practices in solid operations checklists.
This way, there will be no glitches in your receivables. Like you, your customers don't like surprises either.
Other professional relationships. When you're able, get proper financing and make sure you have a plan to repay funds. Additionally, develop a rapport with a bank manager, good accountant, lawyer and insurance agent.
The secrets to getting a competitive edge in small business are planning and execution. As a result, a third dynamic, also known as luck, will mysteriously appear from seemingly nowhere to benefit your company.
I love this quote by chemist Louis Pasteur: "Chance favors the prepared mind."
From the Coach's Corner, if you're really in trouble, see how to overcome obstacles for a business turnaround using 13 steps. Like great football teams at halftime, good entrepreneurs adjust quickly to fast-changing conditions.
At the end of every day, do a report card. Review the events affecting your business as well as your response to each situation. Evaluate how you performed and how to move your business forward. Then, take the night off, especially after your daily assessment on a bad-hair day.
And tomorrow – keep on trying. Don't give up.
"A business absolutely devoted to service will have only one worry about profits. They will be embarrassingly large." 
-Henry Ford
__________
Author Terry Corbell has written innumerable online business-enhancement articles, and is a business-performance consultant and profit professional. 

Click here to see his management services

. For a complimentary chat about your business situation or to schedule him as a speaker, consultant or author, please 

contact Terry

.