Despite its success in earnings, Apple will fall from the ranks of top technology companies by 2020 according to one of tech's top investors.
Fred Wilson of Union Square Ventures in New York told the TC Disrupt conference on May 5, 2014 in New York City that Apple is "too rooted to hardware" and not enough to the cloud.
Of course, Apple has been hugely successful selling iPhone smartphones and iPad tablets. But Mr. Wilson's prediction is worth heeding. For a company to succeed long term, vision is of paramount importance.
In addition, Android has surpass iOS as the premier platform for smartphones. And iOS has continued to have security issues.
The same day of the investor's prediction, published reports indicated the iOS  7.1.1 update had a bug — preventing email attachments from being protected by encryption. Apple promised a fix.
But Apple's record for security was tarnished again.
You might recall in 2013, Apple began to face concerns about its possible end-of-product life cycle.
First, its heralded founder, Steve Jobs, passed away in October 2011. About six months later there was negative PR about its offshoring of jobs.
Then, consumer complaints skyrocketed over its technology followed by bugs from security deficiencies. As a result, Apple's share price plummeted nearly 50 percent from a high of $700.
Apple's response to the expose over its offshoring appeared to be effective to me.
In claiming it has created or supported 514,000 U.S. jobs — Apple, one of the top global brands – countered the negative news about its offshoring of 230,000 jobs in China in March 2012.
You might recall the ABC News report, which revealed Apple was paying nearly a quarter of a million Chinese workers – only $3,000 to $6,000 a year each – to assemble hardware. The cafeteria lunch prices are so high, it further hindered the workers from making ends meet.
Apple's response: It said it directly employs 47,000 workers in 50 states. With a multiplier effect, 257,000 more jobs are in jobs from manufacturing components to healthcare.
Unsafe working conditions
ABC News correspondent Bill Weir investigated alleged unfair and unsafe working conditions inside Apple's Chinese manufacturer, Foxconn. To Apple's credit, it allowed the journalist to see the labor situation on Foxconn's production line and allowed him to interview workers.
There were complaints that starting pay for a worker was too low to pay an employment tax – according to ABC News, here's Foxconn's response:
"We have over 75 percent of the employees in the category of earning at least 2,200 RMB ($349/month) basic compensation standard. That means they are earning 13.75 RMB ($2.18) per hour. If they work overtime on the weekend, they will earn 27 RMB ($4.28) per hour. In order to reach 3500 to be taxable, they will have to work 47 OT hours to reach 3,500."
"If the overtime hours are in weekdays, they have to work around 63 hours per month to reach that level of salary to be taxable."
"Your statement is only true when applying to the entry-level workers while over 75 percent are already over the probation and earning more than 2,200 RMB basic salary."
But it's increasingly clear that Apple misses the genius of Mr. Jobs. Apparently, only he could provide strong management and possibly vision for a new business model. Additionally, I wrote that Mr. Jobs' biography indicated he had sagacious advice for President Obama on the economy, but the president failed to listen.
Foundation for success
Apple was built on a plethora of new products that were considered the best, including a superior operating system on products ranging from computers to tablets. The profit margins were huge as it developed a cult-like following among elite customers.
Its competition consisted of Dell, Microsoft, Honeywell and IBM. Most of these failed to deliver innovation and trouble-free user experiences.
But in recent years, mistakes were made – big mistakes. It outsourced and offshored way too much, which led to deficiencies – a big schism between product design and its manufacturing. Its iPads overheated and installed inefficient antennas on its iPhones.
Again, Apple was long noted for being free from security issues. Just a month after its PR defense to the offshoring expose, I wrote: "Has Security Bloom Fallen off the Rose for Macs?"
Competitors began producing and marketing better user experiences much more cheaply. That's confirmed by Android's success in the marketplace.
Given the issues in security, PR and a major investor's 2020 prediction about the company's lack of vision, Apple's products and mission face the prospect of deteriorating to an undesired level – an end to its product life cycle.
From the Coach's Corner, here are business turnaround tips:
"The crisis of today is the joke of tomorrow."
-H.G. Wells
__________
Author Terry Corbell has written innumerable online business-enhancement articles, and is a business-performance consultant and profit professional. Click here to see his management services. For a complimentary chat about your business situation or to schedule him as a speaker, consultant or author, please contact Terry.


April 26, 2018 –


For a long time, Facebook appeared approaching the end of its product life cycle. But its Q1 2018 revenue earnings jumped 49 percent despite its privacy scandal and other issues.
Here's what Facebook appears to be surviving:
Founder Mark Zuckerberg waited five days before responding to the data scandal, but he failed to apologize until pressed to do so.
That and other Facebook behaviors are very strange considering that to survive it must immediately mend relationships with consumers, policymakers, shareholders and advertisers.
That's why it's been heavily criticized for being "stubbornly childish".
Facebook might survive regulation efforts by Congress. The social medium spent $3 million dollars on lobbying in the first quarter of 2018.
True, Facebook has 2 billion+ users worldwide and appeared to be in the proverbial catbird seat. However, urgent caution was long advised.
"You can't be serious," you're probably thinking, "Facebook is huge."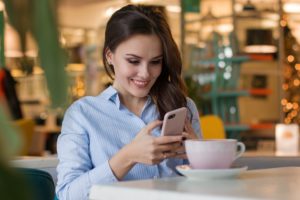 Firstly, consider: Facebook needs advertising revenue to sustain itself.
However, Facebook kept self-destructing with highly questionable practices by incurring the wrath of the advertising industry and other stakeholders.
In addition, a 2012 report revealed that social media, especially Facebook, only delivered 1 percent of an e-commerce site's revenue (See: Social Media vs. Traditional Online Marketing – Where's the Money?)
Furthermore, the seemingly constant Facebook buzz appeared to be masking some serious red flags, especially, if you're a major investor or marketer counting on it as an advertising medium Why?
Published data indicated Facebook showed signs that it might have advanced too far along its product life cycle (PLC) for you to reap a significant return on your investment.
A PLC, of course, ranges from the time when a product is introduced to market to when it's no longer viable because of what the marketplace considers superior competitors.
The PLC stages:
Introduction
Growth
Maturity
Decline
In marketing, the PLC is important. In the introduction stage, sales are insignificant until the branding takes effect. Think in terms of a bell curve.
The steeper the slope of the growth stage, the higher sales revenue you enjoy.  Maturity is the stage when a product achieves saturation. Decline is just as the term implies.
Facebook appeared to be in the downward slope of its PLC curve in key markets. Yes, Facebook appeared to be in its PLC stage 3 of reaching maturity – en route to stage 4 of a decline in popularity in many of the world's most-important markets.
"Strive not to be a success, but rather to be of value."

-Albert Einstein
The first red flag about Facebook's PLC appeared in this headline: Facebook Sees Big Traffic Drops in US and Canada … –Inside Facebook. 
"Most prominently, the United States lost nearly 6 million users, falling from 155.2 million at the start of May to 149.4 million at the end of it," wrote  Eric Eldon. "This is the first time the country has lost users in the past year. Canada also fell significantly, by 1.52 million down to 16.6 million, although it has been fluctuating around that number for the past year. Meanwhile, the United Kingdom, Norway and Russia all posted losses of more than 100,000."
Strangely, Inside Facebook reported the social networking site continued to grow. But how?
"Most of the new users continue to come from countries that are relatively late in adopting Facebook, as has been the trend for the past year," explained Mr. Eldon.
Facebook later denied it's losing members in North America and Europe.
Facebook's apparent demise was illustrated by other indicators.
WebProNews originally published some eye-opening data from YouGov BrandIndex covering Jan. 3 to June, 13, 2011, which shows Facebook has had some serious erosion in word-of-mouth. (Note: In my experience, WebProNews articles should be taken seriously.)
To determine its Buzz score, which can range from 100 to -100,  YouGov BrandIndex asked respondents: "If you've heard anything about the brand in the last two weeks, through advertising, news or word of mouth, was it positive or negative?"
In compiling the answers, the firm's Buzz rating is then determined by subtracting the negative response from positive. Equal negative and positive responses lead to a zero score.
The eye-opening YouGov BrandIndex scores:
Adults, 35-49, the Jan. score of 28.5 plummeted to 10.4 in June
Adults, 18-34, the Jan. score of 36.2 dropped to 22.7 in June
Meanwhile, consider Twitter's success as reported in this NewsFactor Network headline, Pew Study Finds Meteoric Growth in Twitter Usage.
"A meteoric rise in Twitter usage has been reported by the Pew Research Center, even though only 13 percent of online adults use Twitter," stated NewsFactor Network in the article's summary. "Pew also found that about half of Twitter users access the service on mobile phones, and African-Americans and Latinos have high Twitter adoption rates. Twitter expects more growth with photo sharing."
In my experience, Facebook does not work in B2B advertising. Understand, however, if you're marketing anything, you still need to maintain a presence on Facebook for a link to your site to keep your Internet ranking strong. Facebook's marketing strength is B2C.
But if you're counting on Facebook to generate a strong return on your advertising investment, my sense is that indicators are not positive.
Always remember the lesson from Marshall McLuhan in the 1960s — Choosing Best Web Sites to Advertise — 'Medium is the Message'.
The lesson means with Facebook, you won't be choosing the right messenger. Facebook has exhibited too many childish behaviors.
From the Coach's Corner, relevant articles on Facebook:
Aside from Privacy, Security Issues — Facebook is a Threat 2 Ways — Why Facebook is becoming more of a threat in marketing. Use due diligence to capitalize on Facebook.
Marketers: Instagram Beats Facebook, Twitter and Google+ — Study — Instagram is beating Facebook, Twitter and Google+ in brand engagement — making money for marketers, according to two studies.
Marketing – Why Visual Content Works on Facebook, but Hashtags Don't — Ninety-eight percent of top brands have a Facebook fan page, but Facebook's hashtags don't enhance engagement with consumers. That's one of two salient conclusions from an analysis.
'Why Facebook Is Failing Marketers' — Forrester Study — As a digital advertising option, hundreds of savvy marketers rank Facebook last in "business value" according to a critical Forrester Research study. The study ranks Facebook last among 13 digital options by 395 marketers in the U.S. and Canada.
Facebook Privacy: Advice for Job Seekers and Employers — The practice by some companies to require job seekers to reveal their Facebook passwords so they can spy on the applicants' private information prompts a couple of Biz Coach reactions — for both job applicants and employers.
Things are not always as they seem.
__________
Author Terry Corbell has written innumerable online business-enhancement articles, and is a business-performance consultant and profit professional.
Click here to see his management services
. For a complimentary chat about your business situation or to schedule him as a speaker, consultant or author, please
contact Terry
.