A key to retail profits is to up your customer retention game. Unless you have a bare-bones marketing budget for minimal results, in major markets it can cost you as much as $300 just in advertising costs to attract one customer.
True, marketing has evolved rapidly in the last quarter century. And yes, it's important to be mindful of trends, especially digital marketing trends.
Outstanding loyalty programs for stellar customer engagement play an important role to improve your prospects for lifetime customer value.
How?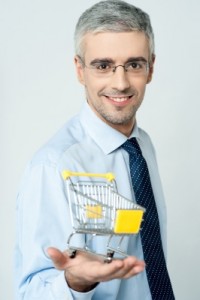 Implement strategies to thoroughly attract, engage and retain customers with digital convenience and price-saving.
Digital initiatives will save you time and money to increase your revenue with enhanced customer retention results.
Here are six tips:
1. Design and implement an integrated approach
It isn't enough to just have an e-mail campaign. You must set the stage for a dialogue. Plan to send in-stock announcements. Send delivery-confirmation e-mails.
In all communications, include your branding to prevent buyers' remorse. Too many companies rely on their shipping companies for these messages.
Timing is important, too. Delivery confirmations with your branding should go out within minutes of a delivery.
2. Your loyalty program should include a points-based scenario
Every time customers make a purchase, award them redeemable points to enhance their shopping experience. Again, such communications must include your branding.
This is also where your pricing is important. If you give a few points for every dollar in a purchase, be sure you price your products right.
You can also consider awarding points for a product review with a bonus if customers include a video or picture in the reviews.
Again, if you strategically price your products, you can also consider a discount on most or all products and free shipping once their orders reach a minimum dollar amount.
Plan also to permit redemption of their points in the online checkouts and mortar store purchases.
It's all about showing value and convenience.
Stay Current. Nostalgia isn't what it used to be. Nor is there any future in it.
3. Facilitate convenience with social logins
Decide which social mediums your likely customers use such as Facebook, Twitter, Pinterest or Instagram. Permit your visitors sign in and register with social sites.
Consider inserting buttons for the salient social sites as well as a toolbar from AddThis or ShareThis that allow customers to use any one of nearly 300 social mediums.
4. Implement a subscription-and-save model
For frequent sales to the same customers, consider a subscription program with discounts that will lead to frequent purchases.
Include subscription options on all your product and checkout pages.
While you're incorporating these ideas, be careful. Top e-commerce sites risk losing money by adding too many bells and whistles.
5. Keep an open mind
Again, it's all about value and convenience. Promote all sales channels and enable one-click shopping. Allow your customers to use their favorite channels – from your bricks-and-mortar location to your Web site.
Consider using comparison-shopping malls and engines to enable you to appear on a diversity of channels to target your prospects.
Make it possible for your customers to visual how your products' utility. For example, if you sell wearable items, empower customers to virtually try them out.
6. Build Trust
It's important to take precautions. Be mindful of your legal requirements.
Make certain you're using the latest security measures and strategies. Be prepared with a response strategy in the event of a breach.
Tell your customers what you're doing to solve the issue, and give them ample opportunity to get in touch with your company.
From the Coach's Corner, here are editor's picks for relevant articles:
Tech Checklist to Provide the Best Customer Support — Ever wonder why big chains – from quick-service restaurants to electronic products – print invitations on sales receipts to entice customers to go the companies' Web sites to comment online? They're doing it for customer engagement. Businesses need insights on how they're faring with customers.
14 Web Site Tactics to Attract Repeat B2B Customers — There are many tactics you can use to attract loyal B2B customers via your Web site. Above all, you must demonstrate value. Here's how.
8 Basic Social Media Tips for a Newbie in E-commerce — Are you just starting out using social media? Well, if used well, social media is an excellent tool to accomplish two goals – connecting with your existing customers and attracting fans for new business.
10 Best Tech Strategies for Stronger Financial Results — Businesses that use 10 digital best practices are achieving stronger financial results than those that don't.
Marketing Tips via Mobile Devices, Reviews, Coupons — Digital marketing opportunities keep growing and growing. For instance, 70 percent of consumers research product reviews while they shop in stores. Ninety percent are relying on their mobile devices as they make in-store buying decisions.
8 Red Flags Your Web Site is Out-of-Date — Just like your finances, human resources and other aspects of your business, your Web site should be continuously monitored for red flags and to be sure it's not out-of date. Yes, it's time-consuming and expensive, but any problems should be solved. The trick is to do it right, cost-effectively.
Stay Current. Nostalgia isn't what it used to be. Nor is there any future in it.
__________
Author Terry Corbell has written innumerable online business-enhancement articles, and is a business-performance consultant and profit professional. Click here to see his management services. For a complimentary chat about your business situation or to schedule him as a speaker, consultant or author, please contact Terry.




Photo courtesy stockimages at http://www.freedigitalphotos.net 
Imagine being able to sell your products at full or nearly full margins. How would you like a dream situation – not having to mark down your products?
It's important to develop and implement responsive, multi-dimensional strategies to maximize your sales.
Achieving a decrease in markdowns probably sounds like an impossible dream. Whether you sell computer products or high-fashion clothing, you can realize stronger profits with best practices in sales.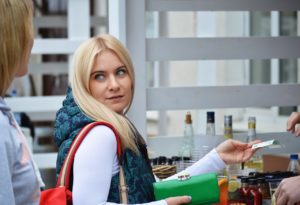 Here are 11 sales tips:
1. Update your Web site.
Consumers are increasingly shopping online. Women are leading the charge in shopping more on the Web. Make certain you have a strong brand personality – from branding slogan and logo to value propositions.
Massage your content and merchandising. You need high quality and accuracy in images and descriptions. Consumers love environmentally sensitive businesses, so if you're progressive learn the right steps to brand and market your company as green.
Security breaches at major companies have prompted consumers to rethink shopping the nationwide box stores, especially in the all-important fourth quarter. This represents a growth opportunity for smaller businesses.
2. Avoid lowering price points.
You can't compete on price with the big box stores, but you can strategize to compete on other values. Eighteen percent of consumers will only buy from you if you lower your price. That means 82 percent respond favorably if you target the five value perceptions that motivate them to buy.
From my article, The 7 Steps to Higher Sales, here are the five value perceptions – what your customers sub-consciously must perceive – to motivate them to buy from you:
Employees, Spokespersons – 52 percent. The key characteristics are integrity, judgment, friendliness and knowledge. Remember, about 70 percent of your customers will buy elsewhere because they feel they're being taken for granted by your employees. And customers normally will not tell you why they switched to your competitor.
Image of Company – 15 percent. They are concerned about the image of your company in the community. Do know cause-related marketing can increase sales by double-digit percentages? So cause-related marketing is a big plus in forging a positive image. So is cleanliness and good organization.
Quality of Product or Service Utility – 13 percent. The customer is asking the question – "What will this do for me?"
Convenience –12 percent. Customers like easy accessibility to do business with you. That includes your Web site, telephoning you, and the convenience of patronizing your business. 
Price – 8 percent. Price is important, but it's the least concern among the five value-motivating perceptions.
 3. Focus on service.
Your best asset is personalized service. This is especially critical around the holidays, as consumers are coping with extra stress. Consider hiring extra staff during the holiday-selling season.
Be prompt when you get inquiries and other requests. Make sure everyone is schooled in listening skills and are liberal in their use of the magic words, thank you.
4. Stay open longer.
Brick-and-mortar sales still outnumber online shopping. Consider extending your hours, particularly for  Q4 profit after Thanksgiving.
5. Include some freebies.
Take a page out of Costco's playbook. The chain knows that consumers like added value. You don't have to be a food retailer to emulate Costco. With certain products, give something for free.
For certain products, boost sales with a coupon offer or cheap gift card.
 6. Consider providing free shipping.
Extra shipping costs are a pet peeve with most consumers. Last-minute shoppers will appreciate shipping deals.
The one caveat: To consumers, clearly communicate your deadlines and inventory levels. Use words consumers readily understand like selection instead of inventory.
 7. Fine-tune your planning.
Arrange for unique products. Display some pre-wrapped, grab-and-go products that will entice harried shoppers.
Plan your calendar to make sales through the New Year. Shoppers are still in a festive mood and are conditioned to continue shopping. Your marketing should include events, product unveiling, e-mails and more.
 8. Track external exposure.
For items with your best profit potential, keep track of your marketing initiatives. You should be sure to align marketing with sales. That means coordination of all efforts to capture sales of products you know are popular in the marketplace.
 9. Listen closely to your prospects.
The voice of the 21st century consumer is online reviews. You can't afford to ignore the potential of online reviews. They're a factor in revolutionizing commerce.
Reviews are important because they influence prospective customers to buy from you. They're also beneficial in improving your Internet presence because search-engine crawlers consider them to be relevant.
Beware of any negative reviews on your inventory errors or alleged Web site misrepresentations. Be sure to profit from online customer reviews.
 10. Be competitive with pricing from the start.
Once consumers shop you, you might not get a second chance. It's a challenge but know your competition and customer buying patterns. Set your price points right the first time. On the other hand, don't discount your prices too much.
You should manage the sweet spot – between your price-optimization and too-low pricing. For stronger profits, avoid typical pricing mistakes.
 11. Manage your inventory.
With proper inventory management, you can lower your expenses and increase your cash flow. For many businesses, that means taking a look at your inventory costs. When your products aren't selling, obviously, it hurts. Products just lurking and collecting dust in your warehouse are costing you money.
If you mis-categorize products or over-stock items, you're setting yourself up for markdowns. For the best cash flow, learn how to manage your inventory costs.
From the Coach's Corner, here are related tips:
To Cope with Rising Costs, Review your Pricing Strategy — Increased costs weigh heavily on the bottom line. If you're being pressured by costs, it's probably time to review your pricing strategy.
8 Simple Strategies to Give You Pricing Power — If you're struggling with pricing strategies, you're not alone. Many big companies have struggled, too. By way of explanation, according to a 2011 study, almost 90 percent of executives in a global survey forecasted their continued growth. However, they anticipated implementing just minimal price increases as they continue to slash costs, or at least closely monitor expenses, for positive cash flow.
Groupon Will Give You a Migraine for Ignoring Pricing Principles — Whether you're an investor, small-business advertiser or even a customer, daily deal sites can give you a major headache. Continually, there are red flags about Groupon.
You Can Creatively Manage Your Cash Flow 7 Ways — If you're taking the pulse of your business, of course, the first thing to consider is your cash flow. If your cash flow is poor, you feel poor because you can't pay the bills nor can you use money for what you'd like to do. Your image can also suffer with vendors or with customers, if you don't manage your cash flow.
"Profit in business comes from repeat customers, customers that boast about your project or service, and that bring friends with them."
-W. Edwards Deming 
__________
Author Terry Corbell has written innumerable online business-enhancement articles, and is a business-performance consultant and profit professional. 
Click here to see his management services
. For a complimentary chat about your business situation or to schedule him as a speaker, consultant or author, please
contact Terry
.