For an organization to succeed, leadership is needed. A salient characteristic of leadership is strategic thinking.
So if you're ambitious, the ability to be a strategic planner is critical for your success.
Keep in mind that true leaders aren't arrogant or complacent.
They know arrogance is really a sign of ignorance, and makes strategic planning an impossible dream.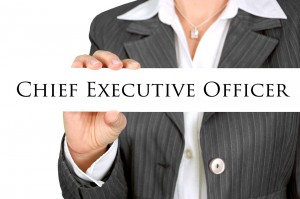 What entails developing strategic-skills?
It means you must see the big picture.
In other words, you must be able to take a long-term approach in anticipating and solving problems with objective analysis and making decisions regarding customers, employees, finance, operations, and vendors.
Leaders are innovators. They look ahead.
They don't waste time daily just reacting and putting out fires.
Here are five steps to becoming a strategic planner:
1. Elevate your thinking by gathering information.
Read, read, read. Become a thought leader by studying relevant information affecting your sector, company, customers, workers and technology.
Don't overlook finance. Strategic thinkers know how to prevent companies from falling into the zero-sum game trap. They focus on business profit and the four profit drivers.
2. Get a mentor.
A strong mentor will pay big dividends. Find someone known for strategic thinking — a person who is successful in ways you want as a role model.
The best mentor will keep you on target — focused on strategic thinking — and to anticipate the results of your actions. Here's more on the mentoring process.
3. Ask the right questions.
When it comes to strategies in your company, think like a premier journalist — ask who, what, when, where, why and how.
Query your mentor. Ask questions of your boss.
Always strive to know the impacts on all stakeholders, including customers, employees and suppliers.
4. Learn what's needed for your company's growth.
You need to understand your organization's situation and your marketplace.
Next, plan how you will contribute, and act accordingly.
5. Continually work to anticipate problems.
Anticipate quandaries and identify solutions. For every problem, there are multiple solutions.
The trick is to identify the best solutions that provide the best long-term benefits for the overall welfare of your company.
Don't forget to reward yourself. A series of rewards will generate confidence leading to more success.
From the Coach's Corner, related content:
10 Key Differences between Leaders and Managers — Published reports in Google News are an eye-opener. If you Google "leadership crisis," you'll get at least 9,000 search results for business and the public sector. If you enter the key words, "management crisis," you'll see twice the results.
5 Reasons Why Managers Are Promoted to Leadership Positions — In selecting candidates for leadership, the risks can be great for both the company and managers in lost time, effort, and money. So when deciding which of their corporate managers should be promoted into a leadership positions, companies naturally don't want any surprises.
18 Leadership Strategies to Earn Employee Respect — Eighteen strategies to profit from good labor relations, and to leverage the perspective of employees – your company's human capital.
Trust Gap between Managers and Workers — How to Drive Engagement — While it's true there are companies that are aware that good morale among employees propels profits, many businesses are missing opportunities for growth. It's not because of marketing. It has to do with internal issues.
Art of Persuasion — Marketing Ideas to Your CEO Boss — If you're a human-resources or marketing professional seeking to be a partner in the C-suite, it's vital to communicate effectively with senior executives. To market your ideas to senior management, here are the four keys in best practices.
"In preparing for battle I have always found that plans are useless, but planning is indispensable." 

-Dwight D. Eisenhower
__________
Author Terry Corbell has written innumerable online business-enhancement articles, and is a business-performance consultant and profit professional. 

Click here to see his management services

. For a complimentary chat about your business situation or to schedule him as a speaker, consultant or author, please 

contact Terry

.


Corporate executives see strategic risks as a result of technological changes — from big data and cloud computing to social media  — according to a global Deloitte survey in 2013.
Deloitte queried more than 300 executives, risk managers and board members — 81 percent said their strategic-management focus has evolved with technology. Their companies have at least $1 billion in revenue.   
Their key strategic concerns are no longer in human resources or innovation. "…companies are making a deliberate effort to improve their strategic risk management capabilities and performance," according to the 2013 study.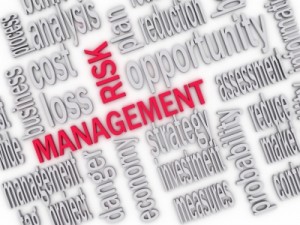 Concerns
To protect company value, their new tech concerns:
—  Social media (47 percent)
— Data mining and analytics (44 percent)
— Mobile applications (40 percent)
— Cloud computing (38 percent)
— Cyber attacks – 36  percent
Why? Information and negative opinions are more difficult to manage. Forty percent cited reputation risk.
The executives think they're progressing in this regard, but almost 40 percent said more needs to be accomplished.
Four risk categories
Deloitte identified four risk categories: 
1. Strategic risks are risks that affect or are created by an organization's business strategy and strategic objectives. 
2. Operational risks are major risks that affect an organization's ability to execute its strategic plan. 
3. Financial risks include areas such as financial reporting, valuation, market, liquidity, and credit risks. 
4. Compliance risks relate to legal and regulatory compliance. 
From the Coach's Corner, related content: 
Risk Management – Making Best Decisions, Using Right Tactics — To prevent a crisis from interfering with the continuity of your business, you must strategically plan to manage any potential risks. That means avoiding the classic mistakes routinely made by companies, and making the right decisions for proactive measures to minimize any dangers. 
How to Avoid Failure in Risk Management and Strategic Planning — Incredible as it might seem, companies fail because they underestimate strategic risks – yes, strategic blunders instead of common sense – according to an authoritative study. Instead of studying the successes of companies, Booz & Company consultants took the opposite approach in a 2012 study.
Best Practices to Capitalize on Business Intelligence — A large number of business intelligence (BI) users admit they don't effectively use it to identify and create opportunities for sustainable growth, according to a study. Their honesty isn't surprising, but the high level of misused BI is. 
Why Companies Stay Successful When Others Fail — There's a common thread among companies that succeed long term. A Stanford University professor calls the reason "organizational ambidexterity. 
Thought Leadership — Why Companies Hire Management Consultants — Companies want knowledge. A good idea can be worth $1 million and more. That's why companies hire thought leaders. It's also why you see many consultants position themselves as thought leaders and give away free information in how-to articles or studies, which lead to books, seminars and being quoted in the media.
"Everything that can be counted does not necessarily count; everything that counts cannot necessarily be counted." 
-Albert Einstein
__________
Author Terry Corbell has written innumerable online business-enhancement articles, and is a business-performance consultant and profit professional.

Click here to see his management services

. For a complimentary chat about your business situation or to schedule him as a speaker, consultant or author, please

contact Terry

.




Image courtesy of David Castillo Dominici at www.freedigitalphotos.net


From a management perspective at the board level, Yahoo is making the right moves with CEO Marissa Mayer.
Ms. Mayer has already made the bold move to eliminate telecommuting perks for 11,000 employees. She was forced to ban telecommuting when she discovered many employees weren't working at home as they were paid to do.
It's hoped the employees will begin to collaborate on new ideas. Ms. Mayer's telecommuting ban is a positive model for struggling companies.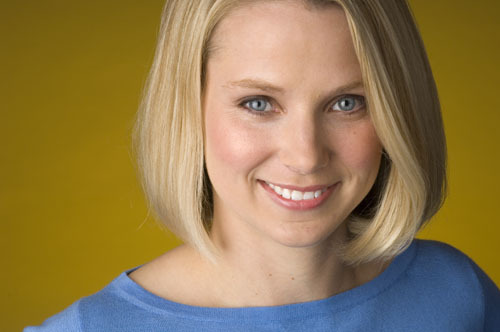 Marissa Mayer
Ms. Mayer didn't have chief executive experience, but it's been hoped she can resurrect the company with instincts she developed at Google.
Chairman Roy Bostock, the chair for four years, and three long-serving board members are gone.
This follows the resignation of co-founder Jerry Yang.
Yahoo's CEO, former PayPal executive Scott Thompson, left after the negative publicity over the phony credential on his resume.
"It's fine to celebrate success but it is more important to heed the lessons of failure."

-Bill Gates
Essentially, Yahoo needs improvement in five ways:
Branding
Content
A better work culture – employee morale
Innovation
Relevance
You might recall Yahoo missed a chance to sell to Microsoft for $47.5 billion in May 2008. Do the math. This would have meant $33 per share — far above its recent share history.
Other negative headlines: The public catfight between deposed Yahoo CEO Carol Bartz and the board. After her termination, she refused to resign from the board.
Certainly, published reports show Ms. Bartz failed to demonstrate quality leadership in terms of the company's performance and her personal style of communication. Thirty-two months of valuable time was lost during her tenure. That's a big sales-opportunity cost.
Despite whatever skills Ms. Bartz seemed to possess to get the top job after previously working at Sun Microsystems and Autodesk, they weren't apparent in her nearly three years at Yahoo.
True, she successfully addressed financial and organizational issues.
But she didn't seem to show an adequate grasp of the big picture – to understand the company, its marketplace challenges and solutions. The company's heritage advertising platform has been backsliding. Too, I have to wonder if the vaunted Yahoo Finance platform has suffered in reputation. It's been a favorite for those who want to check stock prices.
During her reign, Yahoo's stock price was at stagnant levels. It's worth noting that Yahoo's share price immediately jumped 6 percent when she was terminated. That's indication she didn't have friends on Wall Street, either. It might have been advantageous for her to read the book, "How Win Friends and Influence People."
But, of course, Yahoo was sliding before she took the reins.
Yahoo was once the No. 1 search engine, but since the 1990s it failed to stem the rising tide from competitors Google and Facebook. The board ostensibly didn't understand the link between financial performance and succession planning.
Yahoo has seemed to be standing still. It hasn't evolved, or re-engineered its focus like all companies must do. It needs to look fresh and innovative with compelling products and services. In other words, it needs a strategic vision from strong management.
From the Coach's Corner, here are management strategies for a successful turnaround.
The first myth of management is that it exists.
__________
Author Terry Corbell has written innumerable online business-enhancement articles, and is a business-performance consultant and profit professional.

Click here to see his management services

. For a complimentary chat about your business situation or to schedule him as a speaker, consultant or author, please

contact Terry

.
Image credit: https://twitter.com/marissamayer