A Babson College study alleges a gender gap exists in venture capital (VC) funding for women, but the research appears to be incomplete. There might be gender bias, but the study doesn't appear to make such a case.
The study entitled, "Women Entrepreneurs 2014: Bridging the Gender Gap in Venture Capital," looks at U.S. VC funding for women. (To see the executive summary: http://bab.sn/a9nrza.)
Let's consider why the study seems to fall short of the mark.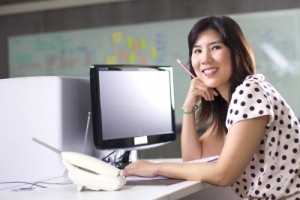 For instance, it's well-known that women receive less angel funding than men, but it isn't because of a male-oriented bias.
In the article, Why Women Receive Less Angel Funding Than Men, I cited a study that explained why female-led firms are unsuccessful in capturing angel funds.
Fewer women than men actually apply for angel funds.
For those who do apply, the study's author reminds us that investors aren't interested in backing small retail-type micro-businesses.
That's the ostensible problem with the Babson study. Perhaps I missed it, but the Babson press release and executive summary didn't address critical information.
Consider these questions:
How many women actually sought VC funding?
Did their proposed business models indicate enough sustainability to warrant VC backing?
Were their applications well-presented?
These are three critical factors.
Readily, I agree women make great CEOs. As I wrote in Why California Corporations Make More Money with a Woman's Touch, many California business women in corporate leadership positions certainly know how to make money.
Among the state's top 400 public companies, 44 businesses have women as executives and board members. Thirty-four or 75 percent of the women-led businesses earn three times more revenue and 50 percent more profit than companies with less diversified leadership.
But I remain unconvinced by the Babson study's conclusions.
"For years, it was believed that women entrepreneurs needed to change their approach to networking, pitching or industry sector in order to secure venture capital," commented co-authoring Professor Patricia G. Greene. "It is increasingly apparent that many women entrepreneurs have followed these prescriptions, yet they have not been able to achieve proportionate increases in early-stage growth capital."
Unfortunately, there might be gender bias in VC funding for women, but Professor Greene and her co-authors fail to prove it.
Hence, they provide a questionable set of conclusions.
"The tremendous work within the entrepreneurship ecosystem to support and foster growth of women entrepreneurs, and the findings of this study, demonstrate it is not the women who need fixing; the model for venture capital that has been in place since the 1980s simply does not work for women entrepreneurs," she wrote.
Nevertheless, the study does provide some valid conclusions:
Since 1999, women entrepreneurs have made considerable progress in obtaining venture capital, however, a wide gender gap persists.
The amount of early-stage investment in companies with a woman on the executive team has tripled to 15 percent from 5 percent in the last 15 years. Despite this positive trend, 85 percent of all venture capital–funded businesses have no women on the executive team. Importantly, only 2.7 percent of venture capital-funded companies had a woman CEO.
Businesses with women entrepreneurs perform as well as or better than those led by men.
Businesses with a woman on the executive team are more likely to have higher valuations at both first and last funding (64 percent higher and 49 percent higher, respectively).
The composition of venture capital firms matters for women entrepreneurs.
Venture capital firms with women partners are more than twice as likely to invest in companies with a woman on the executive team (34 percent of firms with a woman partner compared to 13 percent of firms without a woman partner) and more than three times as likely to invest in companies with women CEOs (58 percent of firms with women partners versus 15 percent of firms without women partners).
There is a declining number of women decision-makers in the venture capital community.
The total number of women partners in venture capital firms has declined significantly since 1999, dropping to 6 percent from 10 percent.
In conclusion, I suspect there might be gender bias in VC funding for women, but three questions must be answered fully before arriving at such a conclusion.
From the Coach's Corner, here are related solutions:
What Should You Divulge When Asking for Investment Capital? — If your startup is the next big thing, but you want venture capital, you can start smiling. Yes, financing has been difficult to obtain in recent years. But entrepreneurs wanting venture capital have reasons for at least a small celebration – the money is starting to flow again after the Great Recession took its toll.
What No One Tells You about Raising Investment Capital — Investment capital is available during all economic cycles, according to leading consultant Joey Tamer. Ms. Tamer has proven approaches for raising money. "In good times, risk capital is available from all sources, and they compete and sometimes share hot deals with each other; the practice is termed syndication," said Ms. Tamer.
How Twitter Levels the Playing Field for Small Cap Companies — Good news for venture capitalists and entrepreneurs who are known to kvetch that that their companies fall below the radar screen of Wall Street analysts and the media. It's widely known that mainstream media coverage seems to favor large companies over small ones. But an academic study shows that Twitter can help such small cap companies gain market liquidity.
To Finance Your Startup, How Bloggers Can Impact Your Quest for Venture Capital — Multi-million dollar venture-capital financing decisions are affected by bloggers and social media. That's the conclusion from an academic study, "Putting Money Where The Mouths Are: The Relation Between Venture Financing and Electronic Word-of-Mouth."
Best Practices for New Women Entrepreneurs to Stay Focused — The keys for business women are to plan well, create the right balance, persevere and have the right support system. It isn't commonly known, but women entrepreneurs inherently have stronger skills than men in key areas. Women are more organized than men in financial and other administrative matters, says a longtime business associate in Washington.
"The vision must be followed by the venture. It is not enough to stare up the steps – we must step up the stairs."
-Vance Havner
__________
Author Terry Corbell has written innumerable online business-enhancement articles, and is a business-performance consultant and profit professional. 

C

lick here to see his management services

. For a complimentary chat about your business situation or to schedule him as a speaker, consultant or author, please contact Terry.




Photo courtesy by akeeris at www.freedigitalphotos.net 




Do you want an edge in negotiations? FYI, some small talk just before a negotiation provides a boost for men but not women, according to academic researchers.
Seriously? Yes, if you're a male, a little chit-chat before the serious discussion helps you make a better impression for better results. But it's just the opposite if you're a female.
Men benefit 6 percent more than women.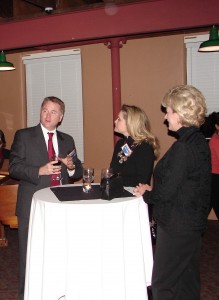 "Should we Chit-chat?" is the title of a 2014 study for the Academy of Management (AOM.org).
The authors explain:
"…engaging in small talk enhanced perceptions of communality, liking, and satisfaction with the relationship in men but not women. Men benefited from using small talk by receiving more favorable final offers when they engaged in small talk than when they did not."
Researchers included Alexandra A. Mislin of American University, Brooke A. Shaughnessy of Ludwig-Maximilians-Universität, and Tanja Hentschel and Claudia Peus of Technische Universität München.
Previously, it was widely thought such chit-chat was a necessary fundamental for negotiators of both genders.
It was thought to be helpful in creating "benevolence, trustworthiness, and cooperativeness and of minimizing the likelihood of an impasse," suggested the authors.
"It isn't as if women ought to shun small talk: nothing we found suggests that it does any harm, and maybe women just have to do it better than men," observed Professor Mislin. For men, the principal message of this study is clear: you've got more to gain from a small investment in chit-chat than you may realize."
Less Communal
"As compared to women, men are described as less communal, and, thus, for example, as less communicative, sociable, or concerned about others… Because for men communality is not assumed, they may profit a great deal from showing communal behaviors," wrote the authors.
"…research shows that too much communal behavior from men — for example, when taking on the role of a stay-at-home parent — may lead to social penalties. Men appear to receive a bonus for smaller communal behaviors, while they are penalized for more extensive [ones]. In negotiation contexts, small talk would be perceived as a small communal behavior, not expected from men and therefore yielding tangible benefits," added the researchers.
"If you are planning on doing business with someone again, don't be too tough in the negotiations. If you're going to skin a cat, don't keep it as a house cat."

– Marvin Levin
While women are expected to be good in such soft skills, refraining from small talk doesn't hurt them.
"In sum, as long as women don't negotiate too forcefully or rigidly, [they] will not have broken gender norms by omitting small talk…Therefore, evaluations of women's communality may not differ whether they actually show communal behavior (i.e, small talk) or not," explained the authors.
Bottom line
"The bottom line for male negotiators is that small talk not only makes a good impression but can result in a nice cash bonus," commented Professor Shaugnessy. "For women, negotiations will always be socially risky, and it appears they need to find other ways than small talk to cultivate a positive regard in their counterparts."
The Academy of Management was founded in 1936. It's an excellent organization and is the world's-largest devoted to management research and teaching. It has about 19,200 members in 118 countries. (Disclosure: Formerly, I was a member).
From the Coach's Corner, here's more on the art of persuasion:
The 22 Dos and Don'ts for Successful Negotiations — No matter what you need to negotiate, there are easy strategies to get anything you want. But you must first remember it's important to reach a fair compromise – with win-win negotiating skills. You'll want both parties to feel positive after the negotiation is complete.
7 Steps to Become Great at Thinking on Your Feet — Have you ever been at a loss for words? For example, when asked a question, have you been tongue tied in a sales presentation, while speaking at an event, in negotiations, during an interview or a staff meeting? Getting tongue-tied is not a fun experience.
Thinking about a Strategic Partnership? 4 Keys to Succeed — If you're looking for market supremacy and higher sales, and most businesses are, strategic partnerships are beneficial. But make sure they work. Here's how.
Hiring? 4 Pointers on Negotiating Wages with Job Applicants — Some employers have had difficulty in successfully extending job offers to applicants, especially Millennial professionals. It's not uncommon to interview applicants who aren't shy in negotiations with their inflated egos and salary expectations. Of course, that wasn't the case in the Great Recession.
Partnerships — 7 Steps to Avoid Fights over Money — When a business has cash flow issues, a key issue that comes up every day is money. As a partnership, you have a shared responsibility to discuss issues on principles without arguing in an ad hominem manner. Your company is doomed if you ever attack your partner's character or sarcastically belittle the person's traits.
"If you are planning on doing business with someone again, don't be too tough in the negotiations. If you're going to skin a cat, don't keep it as a house cat."
– Marvin Levin
 __________
Author Terry Corbell has written innumerable online business-enhancement articles, and is also a business-performance consultant and profit professional. 

Click here to see his management services

. For a complimentary chat about your business situation or to schedule him as a speaker, consultant or author, please 

contact Terry

.
Why there's gender bias for careers in science, technology, engineering and math.


You might think in the 21st century that discrimination wouldn't be problematic for job applicants in STEM — the acronym for science, technology, engineering and math. Sadly, that's not the case.
Of course, it's been widely documented that women suffer from gender bias in technology. As in tech hiring, data shows there are two reasons why STEM is a male bastion.
Not only do STEM male hiring managers give  preference to men, so do their female counterparts — even at the detriment of company profits — according to an academic study.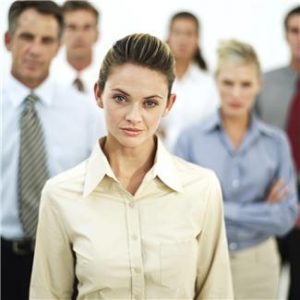 The study, How Stereotypes Impair Women's Careers in Science, was published in the Proceedings of the National Academy of Sciences.
The disturbing revelation of gender bias was revealed in the study led by Ernesto Reuben, assistant professor of management at Columbia Business School.
The study was co-authored by Paola Sapienza from the Kellogg School of Management at Northwestern and Luigi Zingales from the University of Chicago Booth School of Business.
Why more men?
"Studies that seek to answer why there are more men than women in STEM fields typically focus on women's interests and choices," said Professor Reuben.
"This may be important, but our experiments show that another culprit of this phenomenon is that hiring managers possess an extraordinary level of gender bias when making decisions and filling positions, often times choosing the less qualified male over a superiorly qualified female," he added.
A Columbia Business School press release said that in "an experiment in which participants were hired to perform a mathematical task, both male and female managers were twice as likely to hire a man than a woman — even when the managers had no information beyond a candidate's appearance and, therefore, gender."
Seriously?
"The end result is not only a less diverse workforce and a male-dominated STEM field, but also a detriment to these companies for hiring the less-skilled person for the job," commented Dr. Reuben.
Study's conclusions
The press release said: "…when the hiring manager had no other information other than a candidate's gender, they were twice as likely to hire a man than a woman, because they incorrectly believed that men are more talented in science and math…"
Wait, there's more.
"In some situations up to 90 percent of the time when a mistake was made, it was made in favor of a man," said Dr. Reuben.
Even worse, the release disclosed: "When hiring managers were given information about the candidates' actual performance, the bias against women was reduced, but not eliminated, the researchers found."
From the Coach's Corner, editor's picks:
Seattle Tech Recruiter Provides Career Advice, Makes Prediction — As technology companies watch the debate in Congress on visas, one fact remains: They need skilled workers. Amid the debate, a top Seattle tech recruiter answers questions – from career advice to a prediction on future trends.
Why Microsoft Continues Push for 'Stem' Studies in College — Among other reasons: The home state of Microsoft, Washington, ranks fourth in technology-based corporations, but is 46th in tech graduates   Do you ever wonder why technology companies push for an increase in H1B visas as part of immigration reform? They need skilled workers. There will be more than 1.2 million new STEM jobs in by 2018, says the U.S Department of Labor.
Why Companies Fall into the Management Lawsuit Trap — News headlines continue to show there are a myriad of ways managers set themselves up for lawsuits. Small and many big companies are ripe for EEOC complaints.
"Capitalism knows only one color: that color is green; all else is necessarily subservient to it, hence, race, gender and ethnicity cannot be considered within it."
One would think the news media would be a safe workplace. But for many women, it isn't. Nearly two-thirds of female journalists worldwide responding to a study say they've faced abuse, harassment and threats in the workplace.
The 2013 global study — conducted by the International News Safety Institute (INSI) and the International Women's Media Foundation — reveals about 64 percent of respondents say they face such hazards.
Most of the threatening behavior was from bosses or co-workers. Regarding sexual harassment: 45 percent from co-workers and 28 percent from their bosses.
"When we talk about safety for the media, we often think in terms of staying safe in war zones, civil unrest and environmental disasters, but how often do we think of the office as a hostile environment?" said INSI Director Hannah Storm in a press release.

Hannah Storm (LinkedIn)

"What this ground-breaking survey shows is that women journalists are often at risk in their own work places as well: targeted by their colleagues, and because they are let down by the very people they should be able to trust, the violence and harassment they face goes widely unreported and therefore unpunished," she added.
Some 875 women participated in the study.
Here is the geographical breakdown:
— Africa (12.69 percent/111)
— Arab states (5.37 percent/47)
— Asia and Pacific (28.69 percent/251)
— The Commonwealth of Independent States (1.171 percent/15)
— Europe (19.43 percent/170)
— Latin/South America (11.20 percent/98)
— North America (21.60 percent/189)
Age-wise, some 41 percent were between 25 and 34.
More than 82 percent of them were reporters.
Workplaces where the dangers lurked: 
— Newspapers – About 49 percent
— Magazines – 23 percent
— Television – 21 percent
— Radio – 16 percent
A lesson for all companies: More than 400 of the women said their companies failed to prepare them for dealing with harassment.
In addition, my sense is that news organizations need to make harassment training mandatory.
The preceding data is just a snapshot. For the voluminous details, see the study.
From the Coach's Corner, here are HR management tips:
 HR Tips — So Your Recruiting Enhances Diversity, Not Sexism — Can we agree that a diverse workplace leads to innovation, problem-solving and enhanced enterprise communication? And, as you know, inequality is unlawful. Why then are there so many companies that unknowingly, perhaps, promote sexism? 
How to avoid EEOC Discrimination Suits — Here are six tips for micro-companies and 13 strategies for larger organizations to avoid EEOC migraines.
Human Resources: 4 Reasons Why New Managers Fail — Best practices guarantee success for new managers. Not to over-simplify, but there are often four reasons why new managers are unsuccessful – ineffective communication, failure to develop trusting relationships, weak results, and a failure to delegate. 
Why Companies Fall into the Management Lawsuit Trap — News headlines continue to show there are a myriad of ways managers set themselves for lawsuits. Small and many big companies are ripe for EEOC complaints.  
10 Tips on Responding to EEOC Complaints — Despite all the court cases, warnings and complaints filed at the Equal Employment Opportunity Commission, a study shows big companies are guilty of favoritism in their promotion practices. 
"In a fascist shift, reporters start to face more and more harassment, and they have to be more and more courageous simply in order to do their jobs."

-Naomi Wolf
__________
Author Terry Corbell has written innumerable online business-enhancement articles, and is a business-performance consultant and profit professional. 

Click here to see his management services

. For a complimentary chat about your business situation or to schedule him as a speaker, consultant or author, please 

contact Terry

.
No doubt you've heard the expression, "Timing is everything." That's certainly true in communicating with women – whether you're a marketer, husband or significant other – according to a 2013 study by media-planning firm PHD.
"Identifying the right time to engage with consumers with the right message is marketing 101," says Kim Bates, who heads brand planning at PHD.
"But when you are trying to connect with women on so personal an issue as appearance, it can be even more important to understand the wrong time as well," she adds.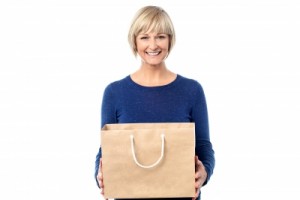 Now we know the days, occasions and times when American women feel the least attractive.
Depending on your messaging, remember the top three negative influencers are Mondays, mornings and emotions.
The firm's study of women 18 and older was launched to gain insights on marketing beauty products to women.
Ms. Bates contends the results are important for anyone who might need to communicate with a woman on Monday morning.
It doesn't matter whether what age or whether the women live in urban, rural or suburban areas.
"Ugly day" index
In PHD's "ugly day" index for women, their findings show:
– 46 percent feel their worst on Mondays
– 39 percent cite Sunday as their second-worst day
Women feel their best on Thursdays – apparently, they're looking forward to the weekend. Women are most positive about their appearance from noon to 3 p.m.
Sixty-nine percent cite 5 to 7 a.m. and 7 to 9 a.m. as their worst-looking hours. Fifty-four percent say they feel they're least attractive after 10 p.m. because they're tired from their activities.
Least-attractive "occasions"
Women also feel the least attractive on these occasions:
– 69 percent when they awaken for the day
– 67 percent when they're sick
– 62 percent when they're sweating
– 61 percent when they're stressed
– 60 percent when they're crying
PHD's study points out such least-attractive feelings have nothing to do with a woman's face or skin condition.
"The cultural and psychological implications of that response are significant," says Ms. Bates, "and from a marketing perspective, it could be a factor in everything from creative concept to media platforms to promotional offers."
Encourage/empower strategy
In a PHD press release, she says results point to an opportunity to heavy-up and wrap marketing and media activity around the days that the beauty consumer feels the best and worst about her image, using a contrasting "encourage/empower" engagement strategy.
In this scenario, Monday becomes the day to encourage the beauty product consumer to get going and feel beautiful again, so marketing messages should focus on feeling smart, instant beauty/fashion fixes, and getting things planned and done.
Concentrate  media during prime vulnerability moments, aligning with content involving tips and tricks, instant beauty rescues, dressing for the success, getting organized for the week and empowering stories.
On the enhance side, Thursday offers prime opportunities for  marketing messages and in-store/promotional activity around celebrating  best beauty looks, dressing for the weekend, and shopping get-togethers.
Employing media
Concentrate media during her most beautiful moments, aligning with content involving weekend guides, weekend style, beauty tips for social activities and positive stories.
As Ms. Bates notes, the encourage/empower approach can be effective in one-on-one engagements as well.
"When it comes to engaging with women at any level, knowing where she is on her personal attractiveness index, and the appropriate messages relative to that information, can only make for a more productive exchange," she concludes.
From the Coach's Corner, more insights:
Banks Have Credibility Issue with Affluent Women, Study – More than half of wealthy women are frustrated with their banks, according to a study.
Marketing – Why Visual Content Works on Facebook, but Hashtags Don't – Ninety-eight percent of top brands have a Facebook fan page, but Facebook's hashtags don't enhance engagement with consumers.  
UCLA Psychologists Tell What Triggers People to Share on Social Media –For the first time, we learn how ideas are spread, what messages go viral on social media, and how to predict it.  
Feeling Less Creative? You're Not Alone – What to Do – Creative professionals increasingly admit to a decline in their effectiveness and children's creativity has also waned, according to two studies. 
Internet Shoppers Demand 3 Cs – Customer Experience Study – Success in e-commerce is increasingly challenging for retailers that want to dominate in brand preference, customer loyalty and word-of-mouth advertising.
"…people will pay for reassurance about the unknown."
-Nathan Myhrvold
 __________
Author Terry Corbell has written innumerable online business-enhancement articles, and is a business-performance consultant and profit professional. 

Cli

ck here to see his management services

. For a complimentary chat about your business situation or to schedule him as a speaker, consultant or author, please

contact Terry.
Photo courtesy of stockimages at www.freedigitalphotos.net
Regrettably, women's same-sex conflicts in the workplace have long been maligned in books as inherently more problematic than men's. Hence, the negative stereotypes – the "queen bee syndrome" or worse, "cat fights."
The typecasting prompted a 2013 academic report, "Much Ado about Nothing? Observers' Problematization of Women's Same-Sex Conflict at Work."
The research concludes it's nonsense. Two researchers, Leah D. Sheppard and Karl Aquino of the Sauder School of Business at the University of British Columbia published a paper in the journal, Academy of Management Perspectives.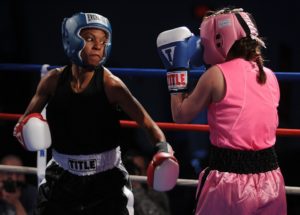 Excerpts from an Academy of Management press release:
They researched three workplace conflict scenarios – they were the same except for the names of the individuals involved. In one version they were Adam and Steven; in a second version they were Adam and Sarah; and in a third they were Sarah and Anna.
The authors wrote "when all else is equal…female-female conflict is generally perceived as having more negative implications for the individuals involved…than male-male or male-female conflicts….Observers view female-female conflict as more problematic."
As the authors put it, "Female participants were just as likely as male participants to problematize female-female conflicts."
Workplace ramifications
The authors wrote this "could have serious implications for women's work-related outcomes. For example, a manager might decide against assigning two female subordinates to a task that requires them to work together if he or she suspects that they cannot set their interpersonal difficulties aside.
"This might result in lost opportunities for female employees, given the ever-increasing implementation and importance of teamwork in organizational settings. Women who have had interpersonal difficulties with female coworkers in the past might be overlooked for future career-development opportunities as a result."
More study results:
In the experiment that yielded these conclusions, 152 individuals, 47 percent female, from an online participant pool were randomly assigned to read about a workplace conflict involving two account managers in a consulting firm. The conflict developed when manager A gave orders to an intern working for manager B without informing manager B, as a result of which manager B complained to their common supervisor. This in turn led to an angry confrontation between the two managers in B's office.
Participants were asked to make judgments on a scale of 1 (strongly disagree) to 7 (strongly agree) on three sets of items: 1) the likelihood that the two managers would be able to repair their relationship going forward; 2) the extent to which the conflict would affect the two individuals' job satisfaction, commitment to the company, and interest in leaving the company; and 3) the effect of the dispute between two of the firm's 10 account managers on the reputation, morale, and performance of the organization as a whole.
On the first question – whether the two managers would repair their relationship – participants judged the likelihood to be 4.1 on a scale of 1 to 7 when the conflict was between Adam and Sarah, 4.2 when it was between Adam and Steven but only 3.6 (roughly 15 percent lower) when they managers were named Anna and Sarah.
This suggests observers are "inclined to believe that women hold grudges against one another and struggle to move on from past transgressions. This perception casts female-female conflict in a particularly shameful and petty light."
On the second question – the extent the conflict would disrupt the account managers' feelings for the company -participants rated it at 4.0 when the conflict was between Adam and Sarah, 4.5 when it was between Adam and Steven, and 5.0 when it was between Anna and Sarah, a disruption 25 percent greater in raw terms than that caused by male-female conflict and more than 10 percent greater than that occasioned by male-male conflict.
On the third question – damage to the organization – there was no significant difference between the effect of female-female conflict and the effects of the other two.
Researchers' reactions
The researchers hope their findings will persuade "researchers and practitioners to think more critically about the language that is often used…to describe conflict between women at work. For example, we are hard-pressed to think of a term comparable to catfight that is regularly used to label conflict and competition between two men.
"Although this particular term is more common in the media than in academic research, management scholars have widely adopted the queen bee syndrome terminology. This term is troubling because it dehumanizes women and suggests that competition and conflict between women is akin to a disease, when, in reality, moderate amounts of same-sex hostility are natural and expected across male and female members of many species."
Recommendations
The authors hope for change.
"Hopefully, our findings will have some effect, however modest, in increasing managers' awareness of this bias when they have to deal with workplace conflicts," said Dr. Sheppard. "And, although I hate to put the onus on women, it also might benefit them to avoid ruminating with coworkers about their same-sex conflicts, since this study suggests that observers are already inclined to overly dramatize them."
Amen. The use of labels is often unproductive.
My sense is that's also why career women often have to be more careful than men in their communication styles – to develop an image of being assertive not aggressive. That's another obstacle for women to overcome particularly if they management ambitions, so here's how: 18 Tips for Productive Behavior to Win in Office Politics.
As a former member of the Academy of Management, I highly recommend it as an organization as well as its publications. The organization has 18,000 members in over 100 countries – the world's-largest group geared for management research and teaching.
From the Coach's Corner, additional resources:
Management
Employees
"The most important thing in communication is to hear what isn't being said."
-Peter F. Drucker
 __________
Author Terry Corbell has written innumerable online business-enhancement articles, and is a business-performance consultant and profit professional. 

Click here to see his management services

. For a complimentary chat about your business situation or to schedule him as a speaker, consultant or author, please 

contact Terry

. 


Certainly, if you're emerging from a divorce or still suffering from one, this is a very emotional time for you. What's more, many women still face a glass ceiling in employment.
Life is tough for divorced moms. It's even tougher for divorced moms who have to manage their careers and children. 
Finances are a challenge, but not impossible if you strategize properly.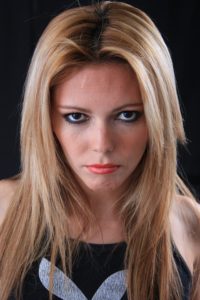 My parents divorced when I was three. Having been raised by a young, single mom until she remarried when I was 14, I've seen the difficulties firsthand.
There was no alimony, child support, food stamps or welfare.
She, my brother and I survived by her tenacity and careful planning. Despite her financial roller coaster, she managed to buy a home and a car on her own.
It's worth noting she put off purchases until she could pay cash. Years went by before the house was fully furnished.
Despite her struggles, she never stopped supporting us. She encouraged my brother and me to study and engage in hobbies and sports.
She only had a high school education, but I was encouraged to attend college.
Now, elderly and slow-to-get-around, she's still a strong-minded woman. Fortunately, she's secure in her retirement and recently laid to rest her wonderfully like-minded second husband. I learned a lot about life from her.
In experiencing financial hardship, she wasn't alone and still isn't. In a sense, she was fortunate to be a product of the Great Depression.
She intimately knew the meaning in Benjamin Franklin's quote: "A penny saved is a penny earned."
Nowadays, the U.S Census Bureau indicates a woman's income plummets 37 percent after divorce. The problem is made worse when you consider data from the Bureau of Labor statistics – women are only paid 77 percent of what men are compensated.
Life is tough for divorced moms. It's even tougher for divorced moms who have to manage their careers and children. 
Frankly, life was even tougher for single moms when my mom was young, so she privately shakes her head in disapproval when she sees people with attitudes of entitlement.
For financial security, here are four planning tips:
1. Take baby steps and start looking for a financial adviser – If you're careful, you'll soon start setting aside some money. Only listen to an objective advisor or counselor who will not profit from your savings, investments or retirement account.
If you can't afford to pay a fee to an adviser, look for a quality free service. Even better, find a female mentor you can trust. Someone who is successful and has what you want for yourself and your family.
Set up a budget, use computer software to keep track of your money and use your credit union or bank's online system for bill-paying.
2. Start a rainy day fund – Do your best to set aside enough money that will cover your expenses for six to 12 months. Put the money in an account that you can draw from later, if necessary, for emergencies. If you're contemplating purchases, remember – first things, first – when it's not necessary, don't.
3. Fund a retirement account – To quote the wise man who married my mother when I was a teenager, "It ain't how much you make, it's how much you bring home."
True, it won't be easy, but save as much as you can to contribute to a 401(k). Hopefully, you'll find an employer – offering a company-sponsored retirement plan – who will match your contributions.
4. Constantly evaluate your financial state of affairs – Conditions change. Fine-tune your situation whenever necessary. If you stay balanced emotionally and focused, your financial situation will improve.
So treat your situation as an adventure. Make it a game to save money, and some day you'll look back and will forget about the struggles. You'll be self confident and will treasure your successes.
From the Coach's Corner, be sure to read the six values for financial protection.
If you're an entrepreneur or business executive, here are valuable tips for a downturn survival – a six-part series on "Surviving Economic & Industry Downturns."
If you use all the tips, you can avoid having to visit soup kitchens.
"What's a soup kitchen?"
– Paris Hilton
__________
Author Terry Corbell has written innumerable online business-enhancement articles, and is a business-performance consultant and profit professional.

Click here to see his management services

. For a complimentary chat about your business situation or to schedule him as a speaker, consultant or author, please

contact Terry

.




Photo courtesy of marin at www.freedigitalphotos.net


Here's a question about your vision: Is your company ready to capitalize on what women have to offer?
It's obvious the current economic environment is here to stay, so it's necessary to keep an open mind and rethink our processes. That includes taking full advantage of all opportunities.
"What else is new?" you ask. Good question. It's important to leverage the potential in human capital.
Two McKinsey consultants addressed one important aspect in a 2011 study:  "Unlocking the full potential of women in the US economy." Joanna Barsh is a director in McKinsey's New York office and Lareina Yee is a principal in the San Francisco office.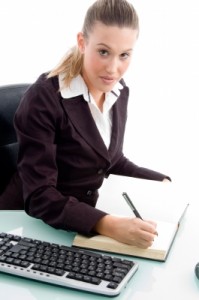 It struck a chord with me, as I've written articles on related topics, including Why Women Are Better Prepared than Men for Management.
Many women are better prepared as managers because they have emotional intelligence — a desired characteristic for successful management.
Additionally, I've been prompted to ask Are You Successful In Keeping Female Talent?
So I agree American business has not fully leveraged its assets.
The problem is many businesspeople don't inherently take notice and capitalize on under-utilized assets unless they're personally affected.
I've said it many times – working moms have the toughest job of anybody, but they provide a bevy of important attributes.
Personally, it hits at home with me after being raised by a hardworking single mom.
So my antenna goes up whenever I see the potentiality of talent being ignored.
That goes for women in the macro economy.
"Indeed, the additional productive power of women entering the workforce from 1970 until today accounts for about a quarter of current GDP," wrote Ms. Barsh. As the U.S. struggles to sustain historic GDP growth rates, it is critically important to bring more women into the workforce and fully deploy high-skill women to drive productivity improvement."
Agreed.
Ms. Barsh listed the study's objectives.
"McKinsey & Company undertook this research over the past three months to understand how women contribute to the U.S. economy; how their work benefits individual corporations; what prevents women from making greater contributions to their companies; and what approaches can help companies unlock the full potential of women," she said.
"Despite the sincere efforts of major corporations, the proportion of women falls quickly as you look higher in the corporate hierarchy," she asserted. Overall, this picture has not improved for years."
That means, of course, there are missed opportunities despite all the progress in breaking down the glass-ceiling barriers.
So, according to the study, there's a schism – women are increasingly ambitious as they leap from entry level jobs to mid-management. But again, the talent is being ignored.
Attitudes of entry-level women workers:
79 percent want a promotion to the next level
32 percent want a leadership role
16 percent has longtime career goals to become a leader
Aspirations of women in mid-management jobs:
83 percent want to be promoted
51 percent want a leadership role
31 percent has always dreamed of being a senior manager
The study indicates that women have multiple barriers:
Lack of role models
Exclusion from the informal networks
Not having a sponsor in senior management
"Managers – male and female – continue to take viable female candidates out of the running, often on the assumption that the woman can't handle certain jobs and also discharge family obligations," wrote Ms. Barsh. "In our Centered Leadership research, we found that many women, too, hold limiting beliefs that stand in their own way – such as waiting to fill in more skills or just waiting to be asked."
Ms. Barsh makes another good point: Culture change is needed.
"Our evidence points to the need for systemic, organizational change," explained Ms. Barsh. "Companies that aspire to achieve sustained diversity balance must choose to transform their cultures. Management needs a powerful reason to believe such as the potential competitive and economic advantage from retaining the best talent."
Therefore, in view of the stagnant economic climate, let's hope the right people agree. Further, a lot of companies would benefit from the 6 Steps to Implement a Cultural Change for Profits.
From the Coach's Corner, as for advice to young women, here are 7 Tips for a Young Professional to Become a CEO. Be sure to take note of the column's postscript about getting a mentor.
"If you want something said, ask a man; if you want something done, ask a woman."
-Margaret Thatcher
  __________
Author Terry Corbell has written innumerable online business-enhancement articles, and is a business-performance consultant and profit professional. 

Click here to see his management services

. For a complimentary chat about your business situation or to schedule him as a speaker, consultant or author, please

contact Terry

.
Photo courtesy of imagerymajestic at www.freedigitalphotos.net
More than half of wealthy women are frustrated with their banks, according to a study by Boston Consulting Group (BCG). The BCG study concludes 55 percent of respondents with a quarter of a million dollars in liquid assets believe they get poor service from banks.
The women customers complained in July 2010 about men getting more consideration, a higher level of counseling, and better value in financial terms.
Respondents also said they feel ignored by wealth managers in discussions in favor of their male partners, even when it's made clear that they're the decision-maker not the man.
Women also believe they get fewer favorable choices because bankers assume they have a low-risk tolerance.
The wealth manager issues are reminiscent of the car business. Even in the 1990s, car manufacturers such as Chevrolet installed vanity mirrors only in the visor above the passenger's front seat. Salespeople would often only address the man when a couple was in the showroom. Women remember these issues from working up their career ladders.
"What banks need is a revolution like the automotive industry had," said one wealthy woman, "to finally understand that women not only sit in the cars, but also choose, buy and drive them."
It's reported that women are responsible for a third of North America's Indeed, women control (i.e., make the decisions) 33 percent of North America's affluence. Their aggregate portion is $9 trillion.
Ostensibly, wealth managers don't know how to communicate with women. In essence, women want to be treated equally and be apprised of services designed for them.
"This may seem contradictory," BCG reports, "but the desire for a tailored approach is really a sign that women have distinct needs and expectations as clients."
There are several reasons why women have different concerns; they range from the birth of a child to divorce.
Preferences of women include simpler financial statements and financial goals for the long term. And women want deals structured on a friendly relationship basis – empathy, tailored counsel and trust.
My sense is that wealth managers don't have to panic in this $4.5 trillion+ marketplace. If they start the client process with a foundation using empathy and treating the woman client like it's an event, they should do well.
Actually, that's the same process I'd recommend for wealth managers with male clients. Simply put, wealth managers should do their homework, ask open-ended questions and be mindful of a woman's perspective.
From the Coach's Corner, see this portal's Marketing/Sales category for strategies on successful sales and customer service.
"I wouldn't have seen it if I hadn't believed it."
-Marshall McLuhan
__________
Author Terry Corbell has written innumerable online business-enhancement articles, and is a business-performance consultant and profit professional.

Click here to see his management services

. For a complimentary chat about your business situation or to schedule him as a speaker, consultant or author, please

contact Terry

.