Each hour, it seems, news headlines are published about patents. Normally, patent headlines are a sign of business friction as the case has been with companies such as Xerox vs. Google and Yahoo and Apple vs. Nokia.
So it's extraordinary for adversaries such as Google and Yahoo to be on the same side. Xerox filed a patent lawsuit naming the two search giants alleging they are violating automatic query and information patents, according to InformationWeek.
It's also rare when you can spot a positive news headline regarding patents. Note this PC World headline:  "Microsoft, Amazon Strike Patent Licensing Deal."  This means Microsoft and Amazon.com will each tap into the other company's technology. As part of the arrangement, Microsoft will receive payments from Amazon.com.
Entrepreneurs are well-advised to consider ways to avoid legal entanglements over their inventions and intellectual property.
Here's an example: Apple vs. Nokia. The case was finally settled before the U.S. International Trade Commission. Apple agreed to pay Nokia an undisclosed fee and regular royalty payments to license patents.
Sounds serious, doesn't it – it's time to turn to a noted patent attorney for an explanation of this case.
"Generally, two firms of this size may posture, but then settle, especially as their respective patent portfolios are so large." says Adam L.K. Philipp, founder of the AEON Law firm (www.aeonlaw.com).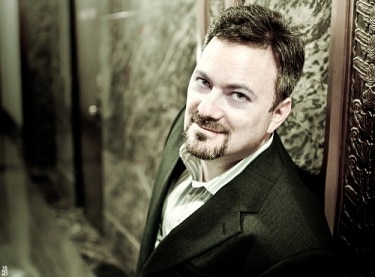 Adam L.K. Philipp – AEON Founder
He speaks from experience. He says his current clients  include:  "RealNetworks, Wetpaint, PhotoBucket (formerly Ontela), SEOmoz, Appature, Winshuttle, Kashless, HealthUnity, AirSplat.com, and many more."
China makes a lot of intellectual property headlines.
Is China getting a bad rap?
"China is becoming an intellectual property powerhouse; a bit like a very large high college football player.  Young and inexperienced, but having a lot of potential and with the right seasoning has the ability to go to the NFL," explains the Seattle attorney.
"Generally I tell my clients that it is not enough to have a business partner or intellectual property in China, you want to give your business partner the tools to use by filing for intellectual property protection in China," adds Mr. Philipp.
Intellectual property problems
Entrepreneurs face five common problems in intellectual property (IP).
He says the five IP issues include:
Waiting too long to seek IP protection
Talking about their technology before securing protection
Spending too little money on IP protection
Spending too much money on IP protection
Spending money on the wrong IP protection
"From a business perspective it is always important to think of intellectual property as providing a business with business tools," he says. "By simply understanding IP better, businesses can make better decisions on a cost/benefit basis of how or if to proceed with IP protection."
Why patents are needed
He believes patents are needed for five reasons:
To obtain exclusivity in their market (barriers to entry for others).  Also to satisfy investors.
To obtain licensing revenue
For bragging rights (PR)
For cross-licensing opportunities
All of the above
How about trademarks?
"Securing the investment in a brand and the associated goodwill," explains Mr. Philipp. "It is expensive and distracting to entrepreneurs and their customers to change a brand.  Registering a trademark can help to avoid that."
He warns about the importance of copyrights. "Registering copyrights allows a rights hold much easier and cheaper enforcement options.  In particular access to statutory damages that can be quite effective in copyright litigation."
He's knowledgeable in the core issues in business-method patents, such as Bilski. Bilski was a decision by the U.S. Court of Appeals for the Federal Circuit and later debated at the U.S. Supreme Court. But the high court's decision still left questions about what can be patented.
What's Bilski all about?
"The core issues revolve around the United States' policy of protecting innovation; and deciding what types of innovations are worthy of patent protection," Mr. Philipp says. "If is it merely a method of doing business, is that the kind of thing our Founding Fathers really wanted enshrined in the Constitution as protectable?"
Verbiage regarding patents, obviously, is technical, such as the machine or transformation test.
"That a process patent must either be tied to a particular machine or apparatus or must operate to change articles or materials to a 'different state or thing'," he explains. "Currently, the U.S. Patent and Trademark Office merely requires a recitation of a particular computer performing the process for software inventions."
Bottom-line: When does he recommend inventors seek a patent attorney?
"As soon as they decide to build a business around their idea(s)," he concludes. "But that does not mean that they need to start filing for protection right away, rather that they should be informed and strategic about how they allocate their budget."
Pay heed to this information, if you want to avoid unnecessary headaches.
Need more information on the patent process? See: 6 Patent Tips to Protect Your Inventions, Intellectual Property.
From the Coach's Corner, on a lighter note courtesy of Forbes, here are images of The Kookiest Inventions. (I haven't verified whether any have made money.)
"Heavier than air flying machines are impossible."
— Lord Kelvin, president, Royal Society, 1895
__________
Author Terry Corbell has written innumerable online business-enhancement articles, and is a business-performance consultant and profit professional. 

Click here to see his management services

. For a complimentary chat about your business situation or to schedule him as a speaker, consultant or author, please 

contact Terry

.