The home state of Microsoft, Washington, ranks fourth in technology-based corporations, but is 46th in tech graduates


Do you ever wonder why technology companies push for an increase in H1B visas as part of immigration reform? They need skilled workers.
There will be more than 1.2 million new STEM jobs in by 2018, says the U.S Department of Labor. (STEM is an acronym for science, technology, engineering and math.) But there's a serious shortage of American college grads to get those jobs.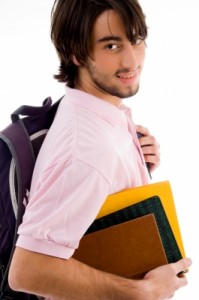 Concurrently, an entrepreneurial scholar, Dr. Scott Shane, ostensibly believes the United States has surrendered its global lead in technology. (See Is the U.S. in Danger of Becoming Second-Rate in High Tech?)
More than 100 CEOs, including Microsoft's, launched Change the Equation, to scale up improve STEM education.
"Inspiring student appreciation and excitement for STEM programs and careers is critical to ensure our nation's prosperous future," said Linda P. Rosen, CEO of Change the Equation, in a press release from Microsoft.
"These surveys show that parents and students want a greater focus on STEM in K-12 schools and realize the importance of STEM skills not only to obtain a good job, but for the economy at large," she added.
Microsoft has been in the forefront of the visa movement. Microsoft is also doing its best to get parents and young people interested in the benefits of "STEM" studies.
The tech giant released a national study on how to inspire the next generation of doctors, scientists, software developers and engineers back in 2011. Microsoft's goal was (and still is) to accelerate interest in STEM careers.
"In today's globally competitive and technologically driven economy, the jobs available to our country's young people increasingly depend on the quality of the education and skills they acquire," said Brad Smith, Microsoft's general counsel and senior vice president in the same press release.
"If our students are to compete successfully for the jobs of the future, we must better prepare them to be lifelong learners and give them a strong foundation in science, technology, engineering and math," he added. "Our goal in fielding the surveys was to uncover ways to encourage interest in STEM among today's youth — our future leaders."
"Inspiring student appreciation and excitement for STEM programs and careers is critical to ensure our nation's prosperous future."

-Linda Rosen
The study's findings about parent perceptions:
– Although most parents of K-12 students (93 percent) believe that STEM education should be a priority in the U.S., only half (49 percent) agreed that it actually is a top priority for this country.
– Parents who feel STEM should be a priority said they feel this way because they want to ensure the U.S. remains competitive in the global marketplace (53 percent) and to produce the next generation of innovators (51 percent); fewer said it's to enable students to have well-paying (36 percent) or fulfilling careers (30 percent).
– Even though many parents (50 percent) would like to see their children pursue a STEM career, only 24 percent are extremely willing to spend extra money helping their children be successful in their math and science classes.
Student Perceptions
– Nearly four in five STEM college students said they decided to study STEM in high school or earlier (78 percent). One in five (21 percent) decided in middle school or earlier.
– More than half (57 percent) of STEM college students said that before going to college, a teacher or class got them interested in STEM (20 percent).
– This is especially true of female students (68 percent versus 51 percent of males) who chose "a teacher or class" as the top factor that sparked their interest.
Student preparedness:
– Only one in five STEM college students felt that their K–12 education prepared them extremely well for their college courses in STEM.
– Students who felt less prepared for STEM college courses said that offering more STEM courses and having better or more challenging courses would have helped to better prepare them — and for students who felt extremely or very well-prepared, it was the challenging, college prep courses that helped to prepare them.
– Females in STEM were more likely than males to say they were extremely/very or well-prepared (64 percent versus 49 percent) by their K–12 education, and females were slightly more likely than their male counterparts to say that preparing students for STEM should be a top priority in K–12 schools (92 percent vs. 84 percent).
Motivation:
Based on the college student survey findings, the motivation to pursue STEM studies did not originate from their parents telling them to select that subject area or even because they know the U.S. is in need of STEM graduates.
– Rather, students who select a STEM path indicated they do so to secure their own futures.
– 68 percent said they want a good salary.
– 66 percent said it's the job potential.
– 68 percent said they find their degree program subjects intellectually stimulating and challenging.
Gender differences:
– Male students were more likely to pursue STEM because they have always enjoyed playing with games and toys, reading books, and participating in clubs focused on their chosen subject areas (51 percent versus 35 percent of females).
– Female students were more likely to say they chose STEM to make a difference (49 percent versus 34 percent of males).
Only one in five STEM college students felt that their K–12 education prepared them extremely well for their college courses in STEM.
Microsoft Support of STEM Education in K–12
To help get kids excited about technology and gaming, Microsoft Research developed the Kodu, a free game-design tool that provides an end-to-end creative environment for designing, building and playing one's own new games.
To engage female students in particular on STEM learning, the DigiGirlz program gives high-school girls the opportunity to learn about careers in technology, participate in hands-on computer and technology workshops, and connect with Microsoft employees.
DigiGirlz High Tech Camps are offered several times a year in many cities across the U.S. The camp program was established in 2000 and continues to grow and evolve.
Microsoft Imagine Cup is the world's premier technology competition for students ages 16 and up and honors student innovations that address global problems, such as accessibility in education, poverty, maternal health and environmental sustainability. In 2011, more than 350,000 students from 183 countries registered for the competition.
And to support STEM at a local level, Microsoft partnered with the Bill & Melinda Gates Foundation, the Boeing Company and other local companies to create Washington STEM, a nonprofit focused on improving STEM teaching and learning in Washington state.
The organization launched in March 2011 with $2.4 million in inaugural grants to teachers and education nonprofits across the state to help ensure all Washington students have the strong STEM foundation needed to succeed in today's knowledge-driven economy. Microsoft also committed a $6 million investment to support Washington STEM over a three-year period.
"Our goal is nothing less than an excellent STEM education for every child in every corner of our state," said Julia Novy-Hildesley, CEO of Washington STEM.
"While Washington ranks fourth in technology-based corporations, we rank 46th in STEM graduates," she lamented. "We need to work together to infuse the innovation and invention that drives our economy into excellent and effective STEM teaching and learning for our kids."
Methodology: The surveys were conducted online within the United States in May 2011 by Harris Interactive on behalf of Waggener Edstrom Worldwide and Microsoft among 1,074 parents of children ages 17 years or younger, 854 of whom are parents of K-12 students, and 500 U.S. undergraduate college students, ages 18–24, who are currently pursuing a STEM degree.
Kudos to Microsoft and the other tech firms and people who are involved. Let's hope the movement gets some traction.
My sense: Unless parents wake up and encourage their youngsters early in life to focus on education, this nation is doomed to more mediocrity.
From the Coach's Corner, more on education and technology:
Seattle Tech Recruiter Provides Career Advice, Makes Prediction — As technology companies watch the debate in Congress on visas, one fact remains: They need skilled workers. Amid the debate, a top Seattle tech recruiter answers questions – from career advice to a prediction on future trends.
Is Higher Education Doing the Job to Prepare Grads for the Workforce? — A disturbing headline caught my eye — "US higher education failing to focus on basic skills." 
Study: Unemployment Stems Partly from Deficient Worker Skills, Education — One in six Americans lives in poverty, according to the Census Bureau in 2011. However, in this knowledge-technology era, millions of American workers would be employed, if they kept in mind two adages. 
Going to College to Improve Your Job Prospects? Make the Right Choices — Whether you're fresh out of high school or you've launched a career, a college degree will improve your job prospects. If you're considering more education, however, you need to ask yourself key questions. 
"We've arranged a civilization in which most crucial elements profoundly depend on science and technology."
-Carl Sagan 
__________
Author Terry Corbell has written innumerable online business-enhancement articles, and is a business-performance consultant and profit professional. Click here to see his management services. For a complimentary chat about your business situation or to schedule him as a speaker, consultant or author, please contact Terry.
Photo courtesy of imagerymajestic at www.freedigitalphotos.net


Sept. 13, 2013 –


Naturally, Dr. Ben Carson is known as a uniquely soft-spoken retired neurosurgeon. His voluminous accomplishments include his pioneering in the separation of conjoined twins at the head.
But, of course, there's more. A lot more.
With his gentle, low-key demeanor, he's also known for his powerful insights on the issues facing the U.S. and the world. He has novel ideas on issues ranging from the economy and education to the Middle East.
The C-SPAN video of his criticism of President Obama's dysfunctional policies at the National Prayer Breakfast — with the president sitting to his right — exploded all over the Internet.
So, it was an immense pleasure for me to interview Dr. Carson.
Dr. Carson was in Seattle with innovative Wisconsin Gov. Scott Walker – each received an award and addressed the 2013 annual dinner meeting of the Washington Policy Center (WPC), www.washingtonpolicy.org.
It was WPC's largest-ever event – an overflow crowd at the Seattle Sheraton, which was also transmitted to hundreds of WPC supporters viewing in Spokane.
Dr. Carson was given WPC's "Champion of Freedom Award" for his humanitarian efforts to advance the causes of "freedom, equality and justice; for his pioneering work as a doctor; and for his courage in speaking out in support of transparent and ethical leadership."                     
He was also the 2008 Presidential Medal of Freedom recipient. Along with his pediatric neurosurgery and widespread acclaim, he is president of the Carson Scholars Fund – it's given more than $5.7 million to thousands of scholars – 5,700+.
His demeanor on television is that of a down-to-earth, calm, and insightful intellectual. I wanted to see for myself. With coordination by WPC, Dr. Carson was made available to the press for 20 minutes, which is why I was able to sit down and ask him numerous questions.
Indeed, his in-person style and intellect mirrored his TV persona.
Here are edited excerpts of his answers to me:
Q: Dr. Carson, many Americans hope you run for president in 2016. Will you? 
A: I don't have political ambitions. It's like a deadly poppy field in the Wizard of Oz. This country does have many problems that need to be solved…the economy…education…Americans must come together.
I detest politics, to be honest with you. It's a cesspool. And I don't think I would fare well in that cesspool because I don't believe in political correctness and I certainly don't believe in dishonesty. If the right situation doesn't evolve in 2016, if drafted, I'd have to consider it, but not now.
Q: We don't hear or see much action on the nation's $16-trillion deficit. It's as though it's off the radar screen. 
A: Now it's closer to $17 trillion. Counting one number per second, it would take 539,000 years to reach 17 trillion. We're on a high wire with no net. The United States is operating solely on faith and good credit. Economics is not brain surgery.
Q: At the National Prayer Breakfast – with Mr. Obama seated to your right and his head ostensibly bowed in embarrassment – using diplomacy and with surgical precision you diagnosed his unproductive policies. 
A: It surprised me to be invited as it was the second time they invited me to speak. I didn't plan what I was going to say.
Q: It's been well-documented about your difficult childhood. Who has inspired you? 
A: My mother, first of all. My mother refused to give up. She taught me the importance of a strong education and relationship with God. She helped me to see through hard work, perseverance and a faith in God, you can live your dreams.
Booker T. Washington. From slavery he became an educator, author and advisor to presidents. I learned it doesn't matter where you're from, it's where you finish.
Thomas Jefferson. He said many wise things about government:
"Experience hath shewn, that even under the best forms of government those entrusted with power have, in time, and by slow operations, perverted it into tyranny."
"A wise and frugal government, which shall restrain men from injuring one another, which shall leave them otherwise free to regulate their own pursuits of industry and improvement, and shall not take from the mouth of labor the bread it has earned…"
"…history convinces me that most bad government results from too much government."
Q: In your career as a surgeon and now as a thought leader, how do you remain so calm in dealing with difficult subjects that anger other people? 
A: Actually, as a boy, I was angry. Once, another youngster angered me, and I had a knife and tried to stab him…I was more terrified as I recognized that I was trying to kill somebody over nothing. I realized at that moment that with a temper like that, my options were three: reform school, jail or the grave. So, I just locked myself up in the bathroom and I started praying and I said, "Lord, I can't deal with this temper."
Q: Your thoughts about education? 
A: A better educational system is crucial. More money won't help. There have to be fundamental changes. It starts with fun in teaching children to love reading.  
Q: Your thoughts on ObamaCare? 
A: Healthcare has huge problems. There is waste and corruption. The costs are enormous. Changes are needed. For the majority of ObamaCare, I am down on it.
The key is to cut out the middleman and empower both doctor and patient with information about what things cost. Patients and doctors are unhappy with ObamaCare.
I'd argue it's unconstitutional. The Supreme Court decision put the problem back on the voters who elected these politicians.
Q: Dr. Carson, what about the debate over Syria and the Middle East? 
A: With better policies four years ago, we'd be looking at a different Middle East. Chemical weapons are a serious problem. But one needs to be very careful – most of us don't have any idea about the problems in the Middle East and the consequences. We must go slow.
In conclusion, Dr. Carson is the full-meal deal. Indeed, he's extraordinary. This country needs him badly as president.
From the Coach's Corner, for a perspective on Dr. Carson, here are some observations from my experience in covering other national figures:
Long before becoming a management consultant and business writer, in the 1970s I had a 20-year career in broadcast journalism and was fortunate to cover many big stories and political newsmakers.
They included Ronald Reagan and his wife, Nancy, on the campaign trail; President Gerald Ford after he was defeated for re-election; California Governor Jerry Brown in his first term; and the late Speaker of the House Tip O'Neill.
That was a time when politics had much more civility. When president, Messrs. Reagan and O'Neill debated over their differences. But at the end of the day they sat down over a beer and were cordial.
Candidly, after my personal angst from President Ford's pardon of Richard Nixon following Watergate, I had a low opinion of him. However, later, I realized President Ford was right. America was faced with many severe problems and as he said the "the table has to be cleared." A couple of years later when I broke a national story about his post-presidency plans in Rancho Mirage, California and met him socially at a press function in his honor, I was deeply impressed with his demeanor, which in my mind confirmed the caliber of his leadership.
Mr. Ford was grossly underrated. Years later, it would prompt me to write: Five Attributes of Leadership Are Needed Now 
My early sense of Mr. Reagan when he was governor of California was similar. But years after my misspent young adulthood, I realized the error of my thinking when Mr. Reagan began to speak about national issues in the mid 1970s.
So with these thoughts, I no longer wonder about Dr. Carson. He has a commonality with Messrs. Ford and Reagan.
P.S. You might also want to read: Key Differences between Leaders and Managers 
"The Roman Empire was very, very much like us. They lost their moral core, their sense of values in terms of who they were. And after all of those things converged together, they just went right down the tubes very quickly." 
-Dr. Ben Carson
__________
Author Terry Corbell has written innumerable online business-enhancement articles, and is a business-performance consultant and profit professional. 

Click here to see his management services

. For a complimentary chat about your business situation or to schedule him as a speaker, consultant or author, please 

co

ntact Terry

.


A disturbing headline caught my eye — "US higher education failing to focus on basic skills." The 2011 Washington Post column by Pulitzer Prize-winning Kathleen Parker asserts that colleges and universities are falling down on their job – to properly educate our students.
Ostensibly, she believes the nation collectively has an incorrect focus. And I had been pleased that At Long Last, More Focus on Critical Thinking in Business Schools.
But I tend to agree with her after previously writing this column, Study: Unemployment Stems Partly from Deficient Worker Skills, Education.
"Missing from the conversation is the quality of what's being taught," she writes. "Meanwhile, we are mistakenly wed to the notion that more people going to college means more people will find jobs."
Ms. Parker acknowledges the economy is weak in providing jobs for graduates, but she advises: "Fundamentally, students aren't learning what they need to compete for the jobs that do exist."
In essence, she cites a report from the Association of American Colleges and Universities that quotes statistics that most employers know:
87 percent of companies believe colleges have to improve
63 percent of grads lack sufficient skills
According to another survey, more than 25 percent of grads are inadequate in basic writing skills
Ms. Parker cites a book, "Academically Adrift: Limited Learning on College Campuses," that indicts the lack of progress in critical thinking, and that more than a third of students don't sufficiently improve in learning.
"Most universities don't require the courses considered core educational subjects — math, science, foreign languages at the intermediate level, U.S government or history, composition, literature and economics," she writes.
She cites data from the American Council of Trustees and Alumni covering more than 1,000 educational institutions:
5 percent require economics
29 percent require two or fewer subjects
Less than 20 percent require U.S. government or history
Critics of the data maintain that it's incorrect – that it's too "conservative."
As for the students' perspective, she writes: "A recent Roper Organization study found that nearly half of recent graduates don't think they got their money's worth."
My thought: Oh my! More evidence that America is not prepared for the future.
From the Coach's Corner, well, here's a partial solution: 25 Best Practices for Better Business Writing.
"Intellectual growth should commence at birth and cease only at death"
-Albert Einstein
__________
Author Terry Corbell has written innumerable online business-enhancement articles, and is a business-performance consultant and profit professional.

Click here to see his management services

. For a complimentary chat about your business situation or to schedule him as a speaker, consultant or author, please

contact Terry

.
One in six Americans lives in poverty, according to the Census Bureau in 2011. The economy has been difficult for them and others. However, in this knowledge-technology era, millions of American workers would be employed, if they kept in mind two adages. They're apropos for veteran and entry-level workers.
More on the adages later. First, let's consider the startling results of a Brookings Institution study: "Education, Demand and Unemployment in Metropolitan America." Job hunters, in many cases, are simply under-educated.
"This report provides evidence that there is an education gap in most metropolitan areas, and that this gap is responsible for higher unemployment," wrote study co-author Jonathan Rothwell.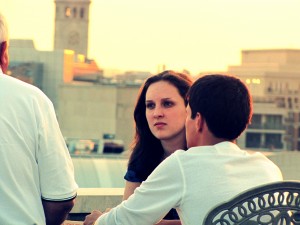 One has to wonder if parents encourage their children to study in school.
There are more jobs than educated workers, according to the study's results covering 2005 to 2009. It appears to be a worsening trend.
Even with a nationwide unemployment rate, a check of help wanted ads shows countless available jobs. Why?
The study includes a chart with a caption:
"In 2009, the average U.S. job required 13.54 years of education, but the average U.S. adult over the age of 25 had attained just 13.48 years of schooling. This gap between the supply and demand for educated workers has significant consequences – metro areas with large education gaps had consistently higher unemployment rates than other metro areas from 2005 to 2011."
If you are educated but are unemployed or under-employed, please know that I am empathetic. Yes, I know, the economy is a bummer. And yes, a lot of jobs have been outsourced overseas. But in my experience, the study is accurate for good reason.
It's important to accept challenges, and to consider solutions.
So, here are profound mottos for success from two unlikely sources:
The 1946 graduating class of Watts High School in Watts, Oklahoma.
Michelangelo.
Watts High School motto
Families in 1940's Watts were very poor. Starting in the 1930s, the only available jobs were the result of President Franklin Roosevelt's WPA – Works Progress Administration. Watts had been a vibrant railroad town with a roundhouse to repair locomotives. As I understand it, The Kansas City Southern Railway Company laid off all the workers as management changed strategies.
One such family produced six siblings, which included my dear mother.
As a youngster, my mother felt fortunate to get a job working 8 hours waiting tables for $1 at her uncle's cafe. Later, she was senior-class salutatorian and named to the state's high school honor society – one B and the rest were A's.
She's now in her eighties, and has no trouble recalling her class motto: "Find a way or make one."
Many of today's American workers — at all skill levels — could profit by such a philosophy.
Like many others from the Great Depression, she knew to avoid debt. She worked hard, took the bus to work and saved money. Upon being divorced when I was three years old, she raised my brother and me without any assistance – welfare, food stamps or alimony. In Tulsa, when I was in elementary school, she bought a house.
When I was nine, she faced a layoff as a result of the sale of her oil-company employer. Fortunately, with her work ethic, she was offered a job in Palm Springs and soon bought a two-year-old Pontiac and a new house a half block from Bob Hope and James Stewart.
After I turned 13, she married a wise man, who told me: "It's not how much you make, it's how much you bring home."
Both are now handicapped and walk rather gingerly. But my mom has the same approach to life as she did in 1946 – "Find a way or make one."
Michelangelo's motto
As for Michelangelo, his favorite tenet: "I am still learning." It's certainly apropos in this digital-age economy.
What were once considered basic job skills are no longer basic. About 30 years ago, literate workers could find employment if they were mindful of a company's mission, and if they knew simple math.
A review of unfilled jobs – even entry level jobs – reveals that companies now require more: How to type on a computer keyboard, know how to use software, conduct research on the Internet, and have soft skills – empathy, teamwork and collaboration. To get a foothold in a company, workers often must be flexible in work hours and adapt to changing marketplace needs.
Another tip I used to my advantage when I was in the workforce long before becoming a business-performance consultant, which I still use today: Find needs of companies and provide them with solutions.
So, organizational and entrepreneurial skills are important. In addition, development of a professional presence in social media and foreign language skills in a 24/7 global economy are advantageous.
The moral: Get tougher mentally, have fun, continue to learn, be resourceful, and grow with an entrepreneurial spirit. You'll make it, and you'll have fun stories to tell.
Here's a related resource link: Is Higher Education Doing the Job to Prepare Grads for the Workforce?
Here are  job-hunting strategies:
From the Coach's Corner, here's a personal case study in overcoming unemployment:
Long before becoming a business-performance consultant, I knew the pain of unemployment after being corporately downsized. That was the case even though I already done some post-grad study at UCLA with experience in radio-TV news management, and had interviewed major newsmakers including two U.S. presidents and the Speaker of the U.S. House of Representatives. As a freelance contributor to networks, my news reports had aired nationwide.
If I needed a job, sometimes I had to get sales jobs in other industries and worked my way back into management.
In 1984, a radio station laid me off one bitter-cold winter in Salt Lake City. I had to swallow my pride and take a temp job at $4.25 an hour as a manual laborer. During lunchtime breaks, the construction workers guffawed at my unprofessional construction work-clothes. I explained I was just trying to make my car payment as an out-of-work broadcast broadcaster. Their reaction – they thought I had delusions of grandeur.
Actually, I enjoyed construction work. However, soon I accidentally dropped some heavy lumber on my foot while standing in frigid water wearing tennis shoes.
In 24 hours with the aid of crutches, I began cold-calling broadcast companies in-person. That included a nationwide-media company, where I inadvertently annoyed the human-resources manager. She barked at me: "How dare you come here without an appointment?!" To no avail, I explained that my visit was to make an appointment for an interview.
As she threw me out, I thought: "I'll show her." I hobbled to the second floor to cold-call the company's local radio-station news director. Soon, he created a job for me, saying: "You've got a job for two weeks, and if Walter Cronkite doesn't apply and you prove yourself, the job is yours."
The reporter/weekend anchor shift at the 50,000-watt station was an unpalatable Wednesday to Sunday night from 2 to 11 p.m. But I worked hard while trying to be nonchalant as I watched applicants, one-by-one, walk by my work station to the boss's office for interviews.
Suddenly, the boss left for California, and I worried because he wasn't around to evaluate my work. Candidly, my bio rhythms were askew. I had been accustomed to a normal schedule – and running the show. When he returned, the news director summoned me to his office. I was shaking as began to tell me he had heard all about me while he was gone.
Then, he stunned me: "Your attitude is contagious," he said. The job was mine.
When my boss escorted me down to the HR office to fill out paper work, the HR manager scowled at me. When I explained to the news director why she was unfriendly, he chortled, "Yeah, she's a pain." He then said he was thrilled by my gumption to bypass her.
In the ensuing three years, I won three awards and was promoted to afternoon/evening news editor and anchor where my shift earned market-leading double-digit ARB ratings. As a powerful radio station, its signal could be heard in nine western states. My parents often listened to my newscasts sitting by their wood stove.
One of those skeptical construction workers spotted me on a downtown street corner. He stared in astonishment, saying: "I heard you on the news."
Little did he know, I enjoyed driving friends to the scene of my proud accomplishment – the medical-office building I helped to build. Even though they regularly heard me on the radio, they thought it was hysterically funny that I was proud of my manual-labor job.
Good luck! Enjoy your footwork.
"Do whatever it takes, whenever it needs to be done, regardless of whether you feel like doing it or not."
-Greg Hickman
 __________
Author Terry Corbell has written innumerable online business-enhancement articles, and is a business-performance consultant and profit professional. 

Click here to see his management services

. For a complimentary chat about your business situation or to schedule him as a speaker, consultant or author, please 

contact Terry

. 


Here's a premise on which most businesspeople and educators probably can agree: the legendary Peter Drucker, Ph.D. – as a writer, teacher and consultant – was the ultimate as a business-role model.
Surprisingly, he surprisingly had some periodic critics in education.
He preferred Claremont Graduate University and reportedly turned down four professorship offers from Harvard.
At the age of 95 in a published interview in 2004, he was asked if he had any regrets about his work.
His response:
"There are many books I could have written that are better than the ones I actually wrote. My best book would have been "Managing Ignorance," and I'm very sorry I didn't write it."
Dr. Peter Drucker

He was a voracious reader, wonderful inspiration to millions, and he lived a long, rich life. As one of my heroes, I selfishly wish he lived longer – he passed away Nov. 11, 2005. His teachings have particular significance for me.
If given the opportunity for an interview, with great delectation I would have relished the visionary's analysis on numerous fronts regarding the economy.
That includes these four developments:
No. 1: Decrease in educated Americans. The National Center for Public Policy and Higher Education has issued some disturbing news in a policy alert, which is entitled, "Income of U.S. Workforce Projected to Decline if Education Doesn't Improve." It calls on the 50 states to do a better job in education to prevent a projected decline in worker skills in order to brighten the future of America's economy.
The public policy group contends the American workforce is undergoing major change; especially the core of workers, age 25 to 64. Until at least 2020, the study shows worker wages will continue to decrease. Simultaneously, the number of workers with high school and college diplomas will decline exponentially.
Why? The number of educated white workers will drop from 82 percent to 63 percent while the number of less educated minorities will increase from 18 percent to 37 percent.
No. 2: Decline in math and science. America's expertise in science and technology is fast deteriorating, according to a study by the National Academy of Sciences. The report was written by a group of top corporate executives, educators and scientists and is entitled, "Rising Above the Gathering Storm: Energizing and Employing America for a Brighter Economic Future."
In essence, the panel of experts sets four goals:
Improve math and science education in grades K-12.
A more cordial milieu for science for college and post graduate studies.
Increase federal funding for scientific research.
Encourage the growth of family-wage jobs in evolving industries with tax incentives and other fiscal tools.
It wasn't surprising that the report identified two Asian countries, India and China, as among the nations that will surpass the U.S. in job creation and innovation.
No. 3: The quandary over China. The U.S. is appeasing China to excess, according to economist and professor of international business at the University of Maryland, Peter Morici.
"These policies impose huge trade deficits and unemployment on the United States, create enormous imbalances in the global economy, and contribute importantly to the Great Recession," he wrote in a commentary Oct. 8, 2005.
He is on a quest to educate America about China's approach, as evidenced years ago in a 2005 e-mail to me: "To secure its supply of oil, extend its influence and solidify internal security, the Chinese government is building a blue-water navy and spending massively to modernize its army.
More than a decade later, what's changed? By even us advocates of free trade, it is hard to ignore the professor's conclusions.
"That means targeted trade sanctions if China does not revalue its yuan and does not respect intellectual property, and if it exploits worker rights to achieve export advantages or otherwise breaks the norms and rules it acknowledged by joining the World Trade Organization, International Labor Organization and other international organizations," he said.
"Arrogance is being proud of ignorance."

-Dr. Peter Drucker
"It's time to face up to the fact that China, rather than evolving into a democratic society with a market economy, could just as easily morph into a fascist menace with global reach," he said. "Appeasement didn't work for Britain dealing with Germany in the 1930s, and it is not working for America with China now."
Could Dr. Drucker have related to Dr. Morici's analogy? Who knows? But when the Nazis banned and burned one of his essays in the 1930s, Dr. Drucker fled to England. He argued against the appeasement of Germany by England.
No. 4: Creation of jobs. Three-fourths of all the planet's new jobs will be generated by just 9.8 percent of new businesses, according to a research organization, Global Entrepreneurship Monitor (GEM), in its assessment of entrepreneurship in 39 countries.
While women entrepreneurs are a major force in America, most of these anticipated startups are to be launched by well-educated men aged 25-34 years with high incomes in the U.S., Canada, Australia and New Zealand.
Ostensibly, monetary trade issues and the pressures of an uneducated workforce will apparently vex a major economic engine – the world's startup entrepreneurs.
So, how would Dr. Drucker analyze such developments?
For starters, consider:
In his book, "Managing for results," he wrote: "Waste runs high in any business. Man, after all, is not very efficient. Special efforts to find waste are therefore always necessary."
And while training the board of directors of an organization, I was reminded once again that his writings are a great resource. In answering a question about how I continually evaluate my efficiency, I told the audience that I never end my day's work until I assess my activities. That is one of my daily efforts thanks, in part, to the management pioneer.
In "Management Challenges for the 21st Century," Dr. Drucker suggested that it is important for a manager to know the answer the question, "Where do I belong?"
But to answer that career dilemma, he pointed out it is actually necessary for a person to know the answers to three questions:
What are my strengths?
How do I perform?
What are my values?
What a wonderful scholar. In my experience as a business practitioner and journalist, I know he was right.
Candidly, as a management consultant, I meet few managers and staff in the workplace who innately know to ask and answer such questions. But after they're trained in how to accurately assess their strengths and weaknesses, they benefit from an average 30 percent increase in self esteem. As a result, organizations progress nicely as their managers and workers perform much better.
By the way, for many years in HR training classes, I've quoted this Dr. Drucker statement: "Arrogance is being proud of ignorance."
In other words, continual study and evaluation will help a person to avert complacency.
If every businessperson practiced these principles, promoted education and focused on managing ignorance, the economic outlook would be brighter.
From the Coach's Corner, more thoughts on learning and education:
"An education isn't how much you have committed to memory, or even how much you know. It's being able to differentiate between what you do know and what you don't."
-Anatole France
__________
Author Terry Corbell has written innumerable online business-enhancement articles, and is a business-performance consultant and profit professional. 

Click here to see his management services

. For a complimentary chat about your business situation or to schedule him as a speaker, consultant or author, please 

contact Terry

.