April 25, 2018 –


The United States educational system gets a failing grade for not updating curricula and training for teachers to prepare America's youth in artificial-intelligence skills.
America's educators rank just ninth among all nations in terms of preparing students for the real world of automation, according to a study released by a research group associated with The Economist magazine.
The study is entitled, "THE AUTOMATION READINESS INDEX: WHO IS READY FOR THE COMING WAVE OF AUTOMATION?"

Needed skills
The report points out the demand for soft skills in critical thinking and science and technology skills will skyrocket. But America's youth is not being prepared for automation.
With the rapid changes in technology, Americans will need to be flexible and constantly improving their skills. That will require a strong background in artificial-intelligence techniques, computational thinking and robotics.
Naturally, this doesn't bode well for the future of the U.S. workforce nor for the careers of young people.
Better soft skills will be needed for solving problems that robots cannot. Additionally. it's already generally accepted that America's young people aren't adequately learning science and technology skills.
The U.S. isn't alone. Only a relatively few countries are updating their curricula and training for teachers.
"Very few countries are taking the bull by the horns when it comes to adapting education systems for the age of automation," Saadia Zahidi, head of education, gender and employment for the World Economic Forum, says in the report.
"Those that are have long had a clear focus on human capital development. These are countries in northern Europe and the Nordic region, as well as Singapore," she adds.
"No one has gotten to grips with the required strategic planning for educational change in this context, and there is a dire need for it," says Rose Luckin, professor of learning-centred design at the University College London.
Misguided priorities
"America is overinvesting in traditional higher education – it spends a much higher share of GDP than do other countries but gets too little return on these resources," says Peter Morici, Ph.D. "Employers report that 4 in 10 graduates lack the critical thinking skills necessary for entry-level professional work, and too often four years of college adds little to students' analytical abilities," he adds.
Dr. Morici is a professor at the University of Maryland Smith School of Business, former Chief Economist at the U.S. International Trade Commission, and five-time winner of the MarketWatch best forecaster award. (See his economic forecasts here.)
He says higher education's priorities are ill-advised.
"Universities are pouring millions in attractive amenities and big time sports. Students spend about one-third less time in class and studying than in the 1960s but have plenty of leisure to demonstrate against alleged micro aggression, sexism and racism of conservative professors and engage in social activism enabled by university presidents bent on molding intolerant liberals."
-Dr. Morici
"Universities are pouring millions in attractive amenities and big time sports. Students spend about one-third less time in class and studying than in the 1960s but have plenty of leisure to demonstrate against alleged micro aggression, sexism and racism of conservative professors and engage in social activism enabled by university presidents bent on molding intolerant liberals," he asserts.
Economist's solutions
Dr. Morici advocates redirecting federal and state funding from higher education to encourage more innovative programs in apprenticeships.
"The Department of Labor certifies apprenticeship programs. Usually completed in well less than four years, those generally offer about $15 an hour while students take courses and get hands-on experience," says the economist. "On completion, 87 percent of students are in positions that pay an average of $60,000 a year – for college graduates the average is about $50,000 and subtracting the above-mentioned skills-based majors, the college average is a lot less."
He supports a jobs initiative by President Trump.
"About two-thirds of apprenticeships are in construction and manufacturing, but President Trump sees great opportunity in the service sector and has doubled the DOL budget for cultivating apprenticeships. Private actors like Wells Fargo, professional services firm Aon PLC and the National Restaurant Association are building out programs," he says.
"In the tech sector, Course Report connects students to some 95 coding schools – those annually matriculate about 23,000 graduates through programs that last about 14 weeks, cost about $11,000 and place graduates in jobs with starting salaries averaging nearly $71,000," Dr. Morici says.
"Through the online portal Coursera, Google offers an 8-to-12 month IT Support Professional Certificate program that connects graduates with employers like Bank of America, Walmart and GE Digital," he adds.
"More formalized schools are emerging like Holberton School in San Francisco, which trains software and operations engineers in two years and the fees are 17 percent of students' internship and first three years post-graduation earnings," he points out.
Leading countries
Back to the automation readiness report – its "automation readiness" index in education policies indicates the leading countries include Canada, Estonia and the United Kingdom.
The leading nations have made artificial intelligence a priority and teachers have been well-trained for the demands of automation.
Some nations have begun experimentation on methods to fund lifelong learning.
For instance, Singapore grants its citizens $500 in lifelong learning accounts. The money is earmarked for training by training firms sponsored by the government.
Finally, we've heard a lot of discourse in America about artificial intelligence, automation and robotics. But comparatively very little has been accomplished.
The onus is on U.S. leaders in public policy, educators and businesses to implement education and training programs Americans can use.
From the Coach's Corner, here are relevant articles:
Future of the Workplace: Robots Making Business 'Smarter' — If there was ever a need for people to become expert in technology and learn senior-management skills, the time is now. Non-exempt, lower-level jobs are disappearing. New software "robots" in numerous industries are increasingly taking over and making business "smarter," according to senior-level managers who responded to a survey.
Artificial Intelligence: How to Maximize Your ROI — You will maximize your return on investment in AI with these strategies.
Seattle Tech Recruiter Provides Career Advice, Makes Prediction — As tech companies watch the debate in Congress on visas, one fact remains: They still need skilled workers. Here are insights from a tech recruiter.
Unemployment Stems Partly from Inadequate Education, Skills — The economy is difficult. However, in this knowledge-technology era, millions of American workers would be employed, if they kept in mind two adages.
Solution to Cure Worker Skills Gaps, Underemployment — An innovative solution has been unveiled to solve a big economic conundrum. The solution is designed to create 25 million new jobs and help grow the economy by 4 percent.
"Artificial intelligence is growing up fast, as are robots whose facial expressions can elicit empathy and make your mirror neurons quiver."
-Diane Ackerman
__________
Author Terry Corbell has written innumerable online business-enhancement articles and is a business-performance consultant and profit professional.
Click here to see his management service

s
. For a complimentary chat about your business situation or to schedule him as a speaker, consultant or author, please
contact Terry
.
As technology companies watch the debate in Congress on visas, one fact remains: They need skilled workers. Amid the debate, a top Seattle tech recruiter answers questions – from career advice to a prediction on future trends.


Updated March 5, 2014 –


U.S. technology companies need skilled workers, which they claim they can't hire because there aren't enough educated Americans. They say that's why they want to increase the number of H1-B visas to recruit foreigners.
There are 85,000 available visas up for grabs when the filing season starts April 1, but that's not enough to satisfy the requirements of tech firms.
But with high-skill immigration being rolled into the larger question of comprehensive reform, the issue remains at a stalemate in Congress.
Seattle tech recruiter
Amid all this, what does a Seattle tech recruiter think? "Our country needs to improve our immigration program so we can bring on more H1-Bs and allow them to become U.S. citizens," says Jim Ange, CEO of ExecTap (www.exectap.com).
"They come here to our universities and then we have to send them home; this is a major loss to our countries IP," he adds.
Launched in 2010, ExecTap has emerged as a top-notch boutique recruiting firm in competitive Seattle. That's a noteworthy achievement considering Seattle ranks first in the nation in high-tech job growth, according to several published reports.
Seattle has nearly 130,000 tech workers and ranks in the top five for high-tech wages. But Seattle companies still need more skilled tech employees.
From an interview, here's an edited excerpt of Mr. Ange's answers:
Q: When and why did you launch ExecTap? A: In 2010, after years of using recruiting firms to help me find top talent which were mostly unsuccessful, I saw a hole in the market around the high-tech sector as many recruiters could not understand specifics around skill set and talents that are required in the variety of roles from CxO to a security engineer. I felt there was a need for a focused firm in this area that could understand the client's needs and find the exact talent to fill the role.
Q: What is the ExecTap business philosophy and/or mission?
A: Philosophy: Trust, honesty, value with both the employee candidate and the employer.
Q: How many people are in your firm?
A: Three.
Q: How has tech changed in human resources?
A: They have more automated tools, more ways of gathering information on their employees so they have become much more powerful.
Q: What job descriptions do you fill the most?
A: Senior sales and sales-engineering roles, director of development, cloud and or SaaS related services and CxO levels. The sales roles are the hardest to fill due to there are very few truly talented sales execs and sales engineers in the market.
Q: In what part of tech are the most jobs? Why?
A: That's easy, development due to most high tech companies require some level of coding ether building something new or fixing an existing tool that the company cannot get rid of. Good developers are king!
Q: Generally speaking, what traits or attributes make a successful tech applicant?
A: They write their resumes to fit the job description and if they don't fit they don't apply with honesty, transparency and interest.
Q: What mistakes should candidates avoid?
A: Don't post your resume for a job that you're not qualified for; you waste your time and the recruiters.
Have your LinkedIn profile and the resume match up.
Don't talk about what you want to be when you grow up.
Don't make your resume too long, use short sentences or bullets and then use that as a deeper conversation during the interview.
If you get the offer don't be greedy and try to negotiate after you have already agreed to the general comp package.
Q: What do applicants do right?
A: Respond quickly; be direct, speak up and act interested; follow up via email or phone with a thank you; and be humble.
Q: In what should college students major for a successful tech career?
A: Computer sciences with a finance and or business degree. This is the make of any true entrepreneur, write code and be able to sell.
Q: Because technology is so dynamic with ever-changing developments, how can tech professionals stay current?
A: With the information age we have choices galore. I like:
Something local depending your city
Venture Beat
Tech Flash
Wall Street Journal
LinkedIn
Q: What trends do you see in technology's future?
A: The Cloud and everything around it, this is a long term mass migration that is becoming the standard. (BI) Business intelligence and artificial intelligence and other tools that learn from your daily input; imagine having your own assistant that is taking care of all of your ongoing needs from booking your flight to ordering food with all verbal commands. We are just scratching the surface but this one will be here very soon.
Q: What's your branding/value proposition? Why is ExecTap a leading firm?
A: We want to understand our clients business as if we were becoming an employee directly. Our objective is to become one with our clients in every possible way. Every role to us is very important as we know the levels we are fulfilling will affect the clients' bottom line. Our goal is to keep this a small focused firm and have very satisfied customers.
Q: What else would you like to add?
A: This industry drives all other markets and thus why we haven't seen a drop during the recession. We also must simplify the tax code and lower the business tax rate to compete with other countries. This will attract more companies to build their business here in the U.S., which will benefit our economy.
From the Coach's Corner, here links to HR-tech tips:
"Technology is anything that wasn't around when you were born."
-Alan Kay
__________
Author Terry Corbell has written innumerable online business-enhancement articles, and is a business-performance consultant and profit professional.
Click here to see his management services
. For a complimentary chat about your business situation or to schedule him as a speaker, consultant or author, please
contact Terry

.
Plus, see several career tips in the Coach's Corner


Updated Sept. 3, 2018-
The first Monday in September "is dedicated to the social and economic achievements of American workers," says the U.S. Dept. of Labor (DOL) Web site.
New York City celebrated the first Labor Day holiday back on Sept. 5, 1882. During the ensuing 12 years, 23 other states began observing Labor Day.
On June 28, 1894, it was made a national holiday by Congress.
"It constitutes a yearly national tribute to the contributions workers have made to the strength, prosperity, and well-being of our country," adds the DOL.
However, as has been well-documented, there was not a basis for celebration of Labor Day as a holiday this century until 2017.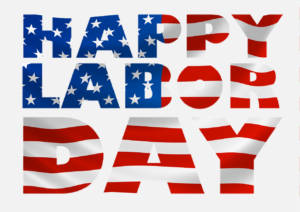 Reasons to celebrate
There are valid reasons for American workers to celebrate Labor Day.
The economy is on a roll.
Despite the increasing trend of automation, American prospects for productive laboring have improved dramatically.
Wall Street is soaring, which has skyrocketed for nearly two years. As a result, Americans' 401(k) retirement savings plans sponsored by employers have skyrocketed.
Economic reports indicate the optimism among business leaders and consumers has improved dramatically.
This week, the Commerce Department just revised the nation's Q2 gross domestic product jumped to 4.2 percent. That's four times higher than the eight-year average under the Obama Administration of 1 percent even when the economy had nowhere to go but sky-high.
Economic improvement is fortunately evident in jobs reports. The Labor Department reported manufacturers are again hiring workers.
The overall unemployment rate is 3.9 percent and this week it's forecast by leading economist Peter Morici to drop to 3.8 percent. The weakest hiring is in government jobs, which is a goal of the Trump Administration.
Reviewing recent history
Until President Trump entered the White House, study after study showed most jobs added since the Great Recession were low paying – even though the majority of lost jobs were at family wage levels.
Ironically, a liberal organization, the National Employment Law Project, released its largely ignored findings in the middle of the 2012 presidential campaign.
"The overarching message here is we don't just have a jobs deficit; we have a 'good jobs' deficit," said Annette Bernhardt, the study's author.
The report considered 366 occupations listed by the DOL. Jobs paying $13.84 to $21.13 per hour – considered decent wages – were among the 60 percent of lost jobs. But they only constituted 22 percent of the new jobs.
Moreover, the jobs paying $7.69 to $13.83 per hour were part of the 21 percent of lost jobs. But they only accounted for 58 percent of the gain in new jobs. The median pay of the 58 percent of new jobs was only $10.97 an hour – not hardly a family wage level.
The study showed most of those jobs were filled by seasoned workers because they couldn't find jobs that paid them as well before the recovery began.
Admittedly, the high unemployment rate stems partly from deficient worker skills and education. But the sour economy weighed heavily on the unemployed.
According to a Harvard study, there was another issue to solve: Government spending caused companies to cut back.
Then, there was pointed criticism at the Obama Administration.
"The economy has created only about 6 million new jobs during the Bush-Obama years, whereas the comparable figure during the Reagan-Clinton period was about 40 million," wrote globally known economist Peter Morici, Ph.D. in July of 2015.
"…the real unemployment rate among U.S. citizens and permanent residents is at least 18 percent," Dr. Morici wrote.
"The reluctance of both Presidents Bush and Obama to confront Chinese protectionism and currency manipulation and open up offshore oil for development have created a huge trade deficit that sends consumer demand, growth and jobs abroad," he stated.
He pointed out the jobs picture was bleak as the result of Obama Administration policies.
"New business regulations, more burdensome than are necessary to accomplish legitimate consumer protection and environmental objectives, exacerbate these problems," explained Dr. Morici.
He's a business professor emeritus at the University of Maryland, national columnist and six-time winner of the MarketWatch best forecaster award. (The Biz Coach publishes Dr. Morici's economic analyses and his economic forecasts.)
Happy days are here again
Fortunately, however, that's all being changed by the Trump White House.
America has a president who is using his bully pulpit.
He's adamantly criticized the Chinese currency manipulations, and has pushed for domestic government reforms and American jobs.
American workers have reasons to celebrate.
"The labor market still has lots of excess capacity among young people stuck in low level jobs in restaurants and other service businesses," says Dr. Morici. "Many of those positions hardly require the skills of a college education or provide high school graduates with a decent career track."
There's more.
"Now, expanding sales opportunities and a tight labor market are forcing employers to get more realistic and practical when hiring for better paying positions," he adds. "Recruiters are abandoning requirements for specific technical degrees and specialized job experience. That's helping self-taught software engineers get placed at Intel and high school graduates land entry level managerial positions at Bank of America."
Happy Labor Day, America!
From the Coach's Corner, if you're one looking for a job, here are some proven ideas:
Career Strategies: How to Get a C-Level Job — If you're climbing the corporate ladder and have designs on a C-level job, a noted Stanford University professor has some excellent advice. 
Discouraged in Job Hunting? Powerful Tips for the Best Job — Whether unemployed or under-employed, a person needs two things: A sense of hope and the right tools to negotiate a job. Here are both.
Stand Out: Get a Job Interview with a Great Resume — More and more job seekers complain they don't get acknowledgment when they apply for positions with prospective employers. It's disappointing, especially if you've done your best to stand out in a crowd when jobs are scarce.
5 Tips to Shine in Your Online Job Application — To sail through the human resources filtering system, here are five online-application tips: 1. Put social media to work for you. Make certain your social media – Google+, Facebook, LinkedIn, and Twitter – are current, professional and show maturity. Be careful what you publish – always keep in mind your career goals.


"A part-time worker is fully employed, half the time. In other words, they are part-time unemployees."

-Jarod Kintz
 __________
Author Terry Corbell has written innumerable online business-enhancement articles, and is a business-performance consultant and profit professional. 

Click here to see his management services

. For a complimentary chat about your business situation or to schedule him as a speaker, consultant or author, please 

contact Terry

.
One in six Americans lives in poverty, according to the Census Bureau in 2011. The economy has been difficult for them and others. However, in this knowledge-technology era, millions of American workers would be employed, if they kept in mind two adages. They're apropos for veteran and entry-level workers.
More on the adages later. First, let's consider the startling results of a Brookings Institution study: "Education, Demand and Unemployment in Metropolitan America." Job hunters, in many cases, are simply under-educated.
"This report provides evidence that there is an education gap in most metropolitan areas, and that this gap is responsible for higher unemployment," wrote study co-author Jonathan Rothwell.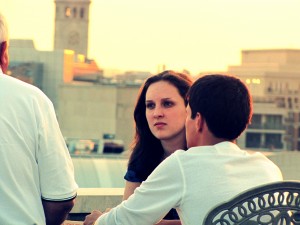 One has to wonder if parents encourage their children to study in school.
There are more jobs than educated workers, according to the study's results covering 2005 to 2009. It appears to be a worsening trend.
Even with a nationwide unemployment rate, a check of help wanted ads shows countless available jobs. Why?
The study includes a chart with a caption:
"In 2009, the average U.S. job required 13.54 years of education, but the average U.S. adult over the age of 25 had attained just 13.48 years of schooling. This gap between the supply and demand for educated workers has significant consequences – metro areas with large education gaps had consistently higher unemployment rates than other metro areas from 2005 to 2011."
If you are educated but are unemployed or under-employed, please know that I am empathetic. Yes, I know, the economy is a bummer. And yes, a lot of jobs have been outsourced overseas. But in my experience, the study is accurate for good reason.
It's important to accept challenges, and to consider solutions.
So, here are profound mottos for success from two unlikely sources:
The 1946 graduating class of Watts High School in Watts, Oklahoma.
Michelangelo.
Watts High School motto
Families in 1940's Watts were very poor. Starting in the 1930s, the only available jobs were the result of President Franklin Roosevelt's WPA – Works Progress Administration. Watts had been a vibrant railroad town with a roundhouse to repair locomotives. As I understand it, The Kansas City Southern Railway Company laid off all the workers as management changed strategies.
One such family produced six siblings, which included my dear mother.
As a youngster, my mother felt fortunate to get a job working 8 hours waiting tables for $1 at her uncle's cafe. Later, she was senior-class salutatorian and named to the state's high school honor society – one B and the rest were A's.
She's now in her eighties, and has no trouble recalling her class motto: "Find a way or make one."
Many of today's American workers — at all skill levels — could profit by such a philosophy.
Like many others from the Great Depression, she knew to avoid debt. She worked hard, took the bus to work and saved money. Upon being divorced when I was three years old, she raised my brother and me without any assistance – welfare, food stamps or alimony. In Tulsa, when I was in elementary school, she bought a house.
When I was nine, she faced a layoff as a result of the sale of her oil-company employer. Fortunately, with her work ethic, she was offered a job in Palm Springs and soon bought a two-year-old Pontiac and a new house a half block from Bob Hope and James Stewart.
After I turned 13, she married a wise man, who told me: "It's not how much you make, it's how much you bring home."
Both are now handicapped and walk rather gingerly. But my mom has the same approach to life as she did in 1946 – "Find a way or make one."
Michelangelo's motto
As for Michelangelo, his favorite tenet: "I am still learning." It's certainly apropos in this digital-age economy.
What were once considered basic job skills are no longer basic. About 30 years ago, literate workers could find employment if they were mindful of a company's mission, and if they knew simple math.
A review of unfilled jobs – even entry level jobs – reveals that companies now require more: How to type on a computer keyboard, know how to use software, conduct research on the Internet, and have soft skills – empathy, teamwork and collaboration. To get a foothold in a company, workers often must be flexible in work hours and adapt to changing marketplace needs.
Another tip I used to my advantage when I was in the workforce long before becoming a business-performance consultant, which I still use today: Find needs of companies and provide them with solutions.
So, organizational and entrepreneurial skills are important. In addition, development of a professional presence in social media and foreign language skills in a 24/7 global economy are advantageous.
The moral: Get tougher mentally, have fun, continue to learn, be resourceful, and grow with an entrepreneurial spirit. You'll make it, and you'll have fun stories to tell.
Here's a related resource link: Is Higher Education Doing the Job to Prepare Grads for the Workforce?
Here are  job-hunting strategies:
From the Coach's Corner, here's a personal case study in overcoming unemployment:
Long before becoming a business-performance consultant, I knew the pain of unemployment after being corporately downsized. That was the case even though I already done some post-grad study at UCLA with experience in radio-TV news management, and had interviewed major newsmakers including two U.S. presidents and the Speaker of the U.S. House of Representatives. As a freelance contributor to networks, my news reports had aired nationwide.
If I needed a job, sometimes I had to get sales jobs in other industries and worked my way back into management.
In 1984, a radio station laid me off one bitter-cold winter in Salt Lake City. I had to swallow my pride and take a temp job at $4.25 an hour as a manual laborer. During lunchtime breaks, the construction workers guffawed at my unprofessional construction work-clothes. I explained I was just trying to make my car payment as an out-of-work broadcast broadcaster. Their reaction – they thought I had delusions of grandeur.
Actually, I enjoyed construction work. However, soon I accidentally dropped some heavy lumber on my foot while standing in frigid water wearing tennis shoes.
In 24 hours with the aid of crutches, I began cold-calling broadcast companies in-person. That included a nationwide-media company, where I inadvertently annoyed the human-resources manager. She barked at me: "How dare you come here without an appointment?!" To no avail, I explained that my visit was to make an appointment for an interview.
As she threw me out, I thought: "I'll show her." I hobbled to the second floor to cold-call the company's local radio-station news director. Soon, he created a job for me, saying: "You've got a job for two weeks, and if Walter Cronkite doesn't apply and you prove yourself, the job is yours."
The reporter/weekend anchor shift at the 50,000-watt station was an unpalatable Wednesday to Sunday night from 2 to 11 p.m. But I worked hard while trying to be nonchalant as I watched applicants, one-by-one, walk by my work station to the boss's office for interviews.
Suddenly, the boss left for California, and I worried because he wasn't around to evaluate my work. Candidly, my bio rhythms were askew. I had been accustomed to a normal schedule – and running the show. When he returned, the news director summoned me to his office. I was shaking as began to tell me he had heard all about me while he was gone.
Then, he stunned me: "Your attitude is contagious," he said. The job was mine.
When my boss escorted me down to the HR office to fill out paper work, the HR manager scowled at me. When I explained to the news director why she was unfriendly, he chortled, "Yeah, she's a pain." He then said he was thrilled by my gumption to bypass her.
In the ensuing three years, I won three awards and was promoted to afternoon/evening news editor and anchor where my shift earned market-leading double-digit ARB ratings. As a powerful radio station, its signal could be heard in nine western states. My parents often listened to my newscasts sitting by their wood stove.
One of those skeptical construction workers spotted me on a downtown street corner. He stared in astonishment, saying: "I heard you on the news."
Little did he know, I enjoyed driving friends to the scene of my proud accomplishment – the medical-office building I helped to build. Even though they regularly heard me on the radio, they thought it was hysterically funny that I was proud of my manual-labor job.
Good luck! Enjoy your footwork.
"Do whatever it takes, whenever it needs to be done, regardless of whether you feel like doing it or not."
-Greg Hickman
 __________
Author Terry Corbell has written innumerable online business-enhancement articles, and is a business-performance consultant and profit professional. 

Click here to see his management services

. For a complimentary chat about your business situation or to schedule him as a speaker, consultant or author, please 

contact Terry

. 


Aug. 20, 2011


Frankly, I don't understand the brouhaha over the Obama family's vacation, decadent or otherwise. Critics who called on President Obama to cancel his Martha Vineyard vacation have been misguided.
Aren't they over-reacting?
True, the timing of his vacation could have been better. Much of the country is suffering. World markets are in chaos. A check of history does reveal other presidents have canceled vacations during similar crises.
The well-to-do location also raised eyebrows of consternation. For one thing, Martha's Vineyard does not have racial diversity. Even the Tea Party has more racial diversity. More noteworthy, nor does Martha's Vineyard have economic diversity. The average American cannot afford the $50,000 per week price tag of Mr. Obama's favorite vacation retreat – not to mention the huge amounts of money paid for security.
In contrast, President Clinton went camping in Wyoming, President Reagan went home to split firewood, and President Roosevelt served hot dogs to the Queen of England. Those symbols of leadership inspired Americans during critical times.
The feeling of President Obama's critics is that he advocates certain principles, but his actions speak differently. I concur.
By now, you realize the headline and lead paragraphs in this piece are facetious.
No, I'm not a Republican. Nor am I a Democrat. As a Biz Coach columnist, count me also as an average American with a Cherokee Indian heritage, an Independent and a champion of the underdog — someone who is deeply worried about the direction of this country.
The spending is out of control. The risk of a double-dip recession is quite high. So what do we get now? We get an ill-advised bus-PR gimmick with only hints about a new jobs plan.
Yes, Mr. Obama's bus tour has really taken us Americans for a ride — an abysmal, bumpy ride. As a former columnist at Belo Web sites and one who supported his small-business platfom during his campaign —  a Biz Coach column followed by a press release — I feel betrayed.
Incompetent economic policies
Actually, since his inauguration, President Obama has been leading us astray. Instead of focusing on the faltering economy, he gave us a dysfunctional health law, which has been one of the reasons small business has not hired workers. He advocated a plan to confiscate your retirement funds. And don't forget about his unproductive environmental policy in Cap and Trade.
As a result, a recent Gallup Poll indicates Mr. Obama has a 26-percent rating for his handling of the economy. Americans aren't confident about his policies with good reason – the policies and Americans aren't working.
His rhetoric has suggested he will deliver an effective policy to create jobs and to ease the onerously high unemployment rate. He's been wrapping himself in the American flag – issuing an ultimatum to opponents to support his secret jobs plan. He implies opponents of his ineffective policies are unpatriotic. Sure.
His bus tour was another indicator of incompetence – the type of economic-policy ilk that Americans suffered under President Carter. To state Mr. Obama is providing leadership is in reality an oxymoron. His so-called leadership is leading us down the wrong road.
The two Darth-Vader looking black buses cost $1.1 million – each – from Prevost, a Quebec-based manufacturer. Reportedly, the Secret Service made the purchase. If I were Canadian, I'd expect my government not to miss a chance to buy Canadian. Likewise, as a U.S. citizen concerned about jobs, I expect this administration to buy American.
Yes, it's true all White House vehicles are black. However, instead of being a source for optimism, the black-colored buses are a reminder – the black mirrors the economy and morale of most Americans.
Obama behavior fails to match goals
For a president who claims he's concerned about jobs for American workers, he's committed a terrible PR gaffe – economically, environmentally and patriotically.
To send a message about job creation, appropriate action is indicated. But it's not happening. No one will convince me that American bus manufacturers are incompetent. There's at least one American bus manufacturer that's able to meet security requirements to protect a U.S. president.
In fact, a cursory search on Google reveals three interesting American bus manufacturers:
Warren Buffett's Berkshire Hathaway owns Forest River, a bus builder in Elkhart, Indiana – in business since 1903. Mr. Buffett just might have the resources to build such a bus.
General Motors Ventures LLC is investing $6 million in Proterra Inc., a well-known manufacturer of zero-emission buses. Locations: Golden, Colorado and Greenville, South Carolina.
How about American Coach in Decatur, Indiana?  Talk about a missed opportunity for PR. American Coach's line of products: American Revolution, American Eagle, American Tradition and American Heritage. Any of the names would have been a PR coup of epic proportions.
(Note: If you work for a U.S. bus manufacturer excluded in this column, my apologies for my oversight. Please let me know. I'll gladly add you to this list.)
One final example of Mr. Obama's tone deafness: Not only did he miss an opportunity to put Americans to work building his buses, he missed another golden opportunity to show the No. 1 symbol of patriotism — the American flag.
There were no American flags anywhere on his buses. None.
So, I disagree with the critics of Mr. Obama's vacations. I now believe he should enjoy long, decadent respites. When he's not working, Americans are better off. They have a better chance of getting back to work.
From the Coach's Corner, you might also wish to read Does the Federal Reserve Understand Small Business?  Here's a menu of other public policy columns.
"A major source of objection to a free economy is precisely that group thinks they ought to want. Underlying most arguments against the free market is a lack of belief in freedom itself."
-Milton Friedman
__________
Author Terry Corbell has written innumerable online business-enhancement articles, and is a business-performance consultant and profit professional. Click here to see his management services. For a complimentary chat about your business situation or to schedule him as a speaker, consultant or author, please 

contact Terry

.


To answer the question, I have a simple one-word answer: No. It appears at least one of the Federal Reserve's 12 districts does not have a practitioner's understanding of small business. 
Small business is really the straw that stirs the drink in the nation's ability to increase the number of jobs in this country. 
According to Small Business Administration (SBA) figures, small businesses make up more than 99 percent of all employers and employ more than half of all workers. Another SBA stat stands out: Small businesses have created 64 percent of all jobs in the last couple of decades.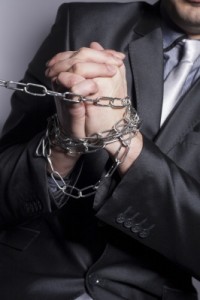 But small businesses have really suffered during and after the Great Recession. 
The Federal Reserve simply doesn't understand why its policies leaves small businesspeople feeling as though they're restrained in chains.
So why is it that a 2011 study by the Federal Reserve Bank of New York draws the wrong conclusions as to why small business employee rolls dropped a lot more than big-business employment in the recent recession? 
The Fed's study concludes that a drop in consumer demand triggered the cutbacks. Huh?
Fortunately, a blog by Dr. Scott Shane nailed the reason.
"I think two factors – reduced access to credit and the concentration of small businesses in the worst hit sectors of the economy – play a bigger role than the Fed researchers acknowledge," he wrote.
I like his work, and have quoted him previously (Is the U.S. in Danger of Becoming Second-Rate in High Tech?). Dr. Shane is an entrepreneurial scholar – the A. Malachi Mixon III Professor of Entrepreneurial Studies at Case Western Reserve University.
The Fed was right about the loss of small-business employment rolls — 10.4 percent among companies with fewer than 50 employees. And Dr. Shane agreed. As Biz Coach, a business-performance consultant, I see it every day. Small businesses did lose more jobs than their bigger counterparts during the Great Recession. So, we're in agreement on the job losses.
"Businesses with fewer than 50 employees accounted for 28 percent of the 121 million Americans employed in the private sector in 2008, the latest Small Business Administration figures show," wrote Dr. Shane. "That's too much employment in small businesses for policymakers to find a way to fix the job problem without getting the smallest companies to boost hiring."
He's right again.
"Small businesses are underrepresented in two sectors that have weathered the downturn relatively well: exporters and those in research-and-development-intensive industries," he wrote. "And small businesses account for much more of the employment in the sectors hardest hit by the downturn."
As an example, he cites construction.
"While total employment fell only 4.4 percent from 2007 to 2009, employment in construction dropped a 19.4 percent. With so many small businesses in construction, this has meant heavy job loss," he explained.
"The Fed researchers also play down the importance of tightened credit markets in accounting for the losses, arguing that most of the decline in borrowing by small businesses during the recession came from a decrease in demand for loans – not a reduction in supply," he asserted.
He cites figures from the National Federation of Independent Business: "In March 2009, at the depth of the recession, only 29 percent of small business owners reported that their borrowing needs were being met, down from 40 percent back in February 2007."
Dr. Shane points out home-price declines adversely impacted small business credit.
"A 2007 survey by Barlow Research Associates shows that one-quarter of small business owners use the equity in their homes to fund their businesses," he wrote. "And research by Kean University professor Samuel Bornstein shows that many of the loans used to tap that equity were the Alt-A, adjustable-rate and interest-only mortgages at the toxic heart of the crisis…"The decline in housing prices sucked a large amount of small business credit out of the system."
Dr. Shane indicated home equity loans for small businesses decreased $25 billion.
"If policymakers want to counteract the job losses in small business, they need to do more than say that the cause is decreased demand," he concluded. "Rather, they need to stimulate the small business heavy industries that were badly damaged by the recession and keep credit flowing."
Amen. Naturally, it follows that new strategies for small business credit are needed. However, now there's a bigger problem.
My sense is that the small business credit situation – in the aggregate – won't qualify such firms for loans. The chicanery by big banks led to reduced credit limits and they got away with charging 38 percent interest on business credit cards for dubious reasons.
From the Coach's Corner, here's a resource link:
11 Tips to Win Your Entrepreneurial (Marathon) Race — If you fear losing your entrepreneurial race, there are right steps to take and there are wrong. The good news is not all small businesspeople have cash flow issues. They've run the race and survived the marathon.
"Dreams come true if you survive the hard times!"

-George William Curtis
 __________
Author Terry Corbell has written innumerable online business-enhancement articles, and is a business-performance consultant and profit professional. Click here to see his management services. For a complimentary chat about your business situation or to schedule him as a speaker, consultant or author, please contact Terry.
Photo courtesy of patrisyu at www.freedigitalphotos.net


Updated May 3, 2018 –


Regarding the Trump Administration's efforts to reset the balance of trade with China to further create jobs, the jury is still out.
But there's significant progress. The president's policies have lowered the unemployment rate to 4.1 percent. Today, it was reported that April hiring jumped 20 percent compared to 2017, according a report by LinkedIn.
Reshoring is underway. Forty percent of manufacturers have moved their operations back to America from China and India, according to a 2012 study  sponsored by the Council of Supply Chain Management Professionals.
For manufacturing jobs to return to America, the salient question: Will federal, state and local governments change public policy to take advantage of economic developments in China?
With China's gross domestic product dropping sharply, reportedly to 7.5 percent, vehicle sales down 1.3 percent, labor shortages, and the second-largest economy experiencing a real estate bubble with lower sales prices – it would appear China's economic problems are worse than expected.
Plus, a study by a world-class consulting firm offers hope to regions in the United States beleaguered by high unemployment – the firm predicts labor issues in China mean U.S. firms will be less inclined to offshore jobs.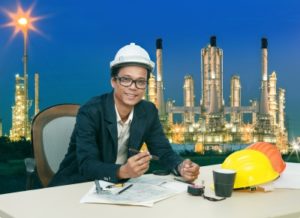 As some U.S. states develop reputations as low-cost manufacturing centers and China's wages increase, offshoring of jobs was expected to decline by 2016, according to an international consulting firm. That's the essence of a 2011 study by The Boston Consulting Group (BCG).
The firm's report: "Made in the USA, Again: Manufacturing Is Expected to Return to America as China's Rising Labor Costs Erase Most Savings from Offshoring."
As usual, BCG offers enlightening insights.
"With Chinese wages rising at about 17 percent per year and the value of the yuan continuing to increase, the gap between U.S. and Chinese wages is narrowing rapidly," said the firm's press release. "Meanwhile, flexible work rules and a host of government incentives are making many states—including Mississippi, South Carolina, and Alabama—increasingly competitive as low-cost bases for supplying the U.S. market."
That's thanks to a labor-shortage issue.
"All over China, wages are climbing at 15 to 20 percent a year because of the supply-and-demand imbalance for skilled labor," said Harold L. Sirkin, a BCG senior partner. "We expect net labor costs for manufacturing in China and the U.S. to converge by around 2015. As a result of the changing economics, you're going to see a lot more products 'Made in the USA' in the next five years."
It's a complex issue, but BCG further explained the rationale.
"After adjustments are made to account for American workers' relatively higher productivity, wage rates in Chinese cities such as Shanghai and Tianjin are expected to be about only 30 percent cheaper than rates in low-cost U.S. states," stated the press release. "And since wage rates account for 20 to 30 percent of a product's total cost, manufacturing in China will be only 10 to 15 percent cheaper than in the U.S.—even before inventory and shipping costs are considered."
Cost advantages in China will lessen
"Products that require less labor and are churned out in modest volumes, such as household appliances and construction equipment, are most likely to shift to U.S. production," according to BCG's Web site. "Goods that are labor-intensive and produced in high volumes, such as textiles, apparel, and TVs, will likely continue to be made overseas."
Sirkin, who authored "GLOBALITY: Competing with Everyone from Everywhere for Everything," advised U.S companies to examine all the labor costs.
"They're increasingly likely to get a good wage deal and substantial incentives in the U.S., so the cost advantage of China might not be large enough to bother—and that's before taking into account the added expense, time, and complexity of logistics," said Sirkin.
BCG said the reversal has started.
"Caterpillar Inc., for example, announced last year the expansion of its U.S. operations with the construction of a new 600,000-square-foot hydraulic excavator manufacturing facility in Victoria, Texas," the press statement indicated. "Once fully operational, the plant is expected to employ more than 500 people and will triple the company's U.S.-based excavator capacity."
Caterpillar acknowledged why.
"Victoria's proximity to our supply base, access to ports and other transportation, as well as the positive business climate in Texas made this the ideal site for this project," said Gary Stampanato, a Caterpillar vice president.
Two other companies change course
"NCR Corp. announced in late 2009 that it was bringing back production of its ATMs to Columbus, Georgia, in order to decrease the time to market, increase internal collaboration, and lower operating costs," said the consulting firm. "And toy manufacturer Wham-O Inc. last year returned 50 percent of its Frisbee production and its Hula Hoop production from China and Mexico to the U.S."
U.S. unions, of course, have been an obstacle.
"Workers and unions are more willing to accept concessions to bring jobs back to the U.S.," noted Michael Zinser, a BCG partner who leads the firm's manufacturing work in the Americas. "Support from state and local governments can tip the balance."
Mr. Zinser said U.S. executives need to look a bigger wage-cost picture.
"If you're just comparing average wages in China against those in the United States, you're looking at the problem in the wrong way," Zinser cautioned. "Average wages don't reflect the real decisions that companies have to make. Averages are historical and based on the country as a whole, not on where you would go today."
Another factor is labor shortage.
"In the U.S., we have highly skilled workers in many of our lower-cost states. By contrast, in the lower-cost regions in China it's actually very hard to find the skilled workers you need to run an effective plant," added Doug Hohner, another BCG partner who focuses on manufacturing.
China will continue as a major player in manufacturing U.S. products, but Mr. Hohner offers these forecasts:
First, investments to supply the huge domestic market in that nation will continue.
Second, in the absence of trade barriers that prevent offshoring, Western Europe will continue to rely on China's relatively lower labor rates since the region lacks the flexibility in wages and benefits that the U.S. enjoys.
Third, even though other low-cost countries—such as Vietnam, Thailand, and Indonesia—will benefit from companies seeking wage rates that are lower than China's, only a portion of the demand for manufacturing will shift from China. Smaller low-cost countries simply lack the supply chain, infrastructure, and labor skills to absorb all of it.
Public policy
My sense is the big question is whether government will start doing the right thing in public policy? Oops, that goes for unions, too, and the ostensible political motivations of the National Labor Relations Board (NLRB).
"I don't make jokes. I just watch the government and report the facts."




-Will Rogers
A brouhaha comes to mind – those issues over Boeing launching a manufacturing plant in South Carolina. For years, state government and union political activity gave the aerospace giant no option, but to look for a better locale-alternatives to build the 787 Dreamliner.
You'll recall the disingenuous complaint by the National Labor Relations Board against Boeing. It took months to settle.
So we don't forget, here was the issue:
An editorial, "The right way to win Boeing jobs for Washington state" in a Tacoma, WA newspaper, The News Tribune, made a salient comment: "The NLRB complaint – which alleges that Boeing retaliated against its workers for striking when it choose to expand in South Carolina rather than Washington – appears to be little more than an attempt to assuage battered union interests."
In a similar editorial, "NLRB complaint against Boeing needs critical look," The Seattle Times cited President Obama's rhetoric about generating jobs.
"Really a president does not create manufacturing jobs. He creates policies that may encourage companies to create jobs — companies like Boeing, which has now had the creation of 1,000 jobs in South Carolina second-guessed by Obama's National Labor Relations Board," wrote the editorial writers.
"In its complaint, the NLRB is attempting to reverse a U.S. investment by the nation's No. 1 exporter 17 months after the company decided to make it — after the money has been spent, after the equipment is set up and after 1,000 workers have been hired. In South Carolina, assembly of the first 787 is scheduled to begin this summer. For the government to demand now that the company move everything to another state shows no sense of practical reality," the newspaper asserted.
Let's hope the trends remain positive and BCG was right. But more than political rhetoric, we need competence in government. If the right public policies are implemented, political and economic liberties will improve for everyone – not just the unions' leadership.
From the Coach's Corner, here are more Biz Coach thoughts on job creation:
Artificial Intelligence: U.S. Lags Behind in Educating Students – Study — America's educators rank just ninth among all nations in terms of preparing students for the real world of automation, according to a study released by a research group associated with The Economist magazine. Here are some solutions.
Both Democrats and Republicans Endanger U.S. Economy — Have we not learned any lessons from the horrors of the Great Recession from a decade ago? Apparently not.
Earnings Are Important, But Psychology and Reforms Matter — Much has been written about the growth of the stock market and U.S. economy. Three percent growth has returned in the gross domestic product. Tech has played a role. But a red flag has emerged as an obstacle.
How Bad Policy and Journalists Hinder Economic Prosperity — The nation's economy will continue its strong growth if we capitalize on lessons from the common-sense economic-growth policies of two late presidents.
"I don't make jokes. I just watch the government and report the facts."

-Will Rogers
__________
Author Terry Corbell has written innumerable online business-enhancement articles, and is a business-performance consultant and profit professional. 

Click here to see his management services

. For a complimentary chat about your business situation or to schedule him as a speaker, consultant or author, please 

contact Terry

. 




Image courtesy khunas at www.freedigitalphotos.net

Before he retired, Intel CEO Paul Otellini lamented it costs $1 billion more to build a semiconductor factory in America than it does abroad, and he's calling for regulatory cutbacks and tax cuts – the two quickest ways to stimulate job growth.
Those are the messages he gave in a widely publicized speech to the Council on Foreign Relations in New York on Oct. 5, 2010.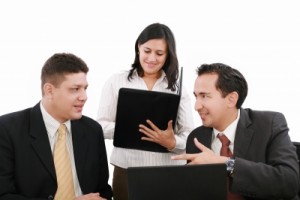 His salvo blames government for the lack of jobs in America.
But President Obama ignored his request.
"…contrary to public opinion, this is not because of labor cost differences," says Mr. Otellini. "Ninety percent of the cost difference is the result of tax and incentive policies."
Again, the Obama Administration and the president's public-policy crowd refused to listen.
Worse, Mr. Obama slapped major employers in the face. (See: The Link: Artificial 5,9% Jobless Rate, Obama's Firing of His Jobs Council)
Mr. Otellini's assertion is verified by an alarming trend — why startups no longer lead in job creation.
To boost domestic production and technology, he asked for government policy reforms:
— Tax credits or a 5-10 year tax holiday to companies, domestic or foreign, that want to set up or expand a factory in the U.S.
— Adjusting our tax rate to a level approximately equal to our global competitors for investment.
— Removing regulations that needlessly deter investment…Given the urgency of our situation, we should create a fast track permitting process for companies that want to build new factories here.
Obviously, he's convinced new tax policies will work.
"This will bring more manufacturing jobs back to the U.S.," he says. "It will employ our workers and stimulate the economy, all at no cost to us."
Mr. Otellini says his proposal to reduce the tax rate would "reverse the flow of capital and jobs out of this country."
Frequent readers of this Web site know that the Intel CEO has Biz Coach support for his public-policy ideas.  Countless articles have been published here.
From the Coach's Corner, here is the text of Mr. Otellini's speech.
 

"I'm here to tell you, some time in the next couple of months, we're going to be creating between 250,000 jobs a month and 500,000 jobs a month."
__________
Author Terry Corbell has written innumerable online business-enhancement articles, and is a business-performance consultant and profit professional. Click here to see his management services. For a complimentary chat about your business situation or to schedule him as a speaker, consultant or author, please contact Terry. 
Photo courtesy of David Castillo Dominici at www.freedigitalphotos.net


Why is there a scarcity of jobs for many Americans? In a technology-service economy, many people don't have the skills that align with the openings.
There are other reasons, too.
Many businesses still don't see an economic recovery, and they continue to reel from the effects of the severe downturn. Profits have been harder to achieve, especially for retailers, and under-employment for workers continues to be high. Human resources and advertising budgets have been cut.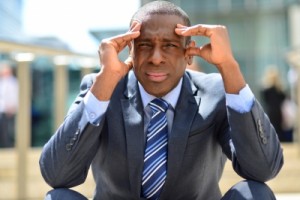 The situation was exacerbated when big banks and credit card companies started cutting credit lines and imposing stiff fees in undesirable usury practices.
For a boss planning a budget and workforce, it is certainly best to consider more than a macro-view of the economy. For an accurate snapshot, use discernment in the micro factors directly and indirectly affecting you. Listen closely to your customers.
That also means: Don't be fooled about many companies exceeding earnings expectations on Wall Street.
Candidly, times are not necessarily good if those companies are merely cutting employee hours or laying-off workers and slashing costs to achieve profits. Profits created by stagnant wages adversely affect consumer confidence.
If you are a non-exempt employee – just like senior management – you should be aware of these issues. Higher profits do not equate with strong employment prospects, either. So, even if the GDP gets in the black, we still might not be in a true recovery.
What else should you do? Stay positive and passionately do your best to help your company make a dollar. And if your company lobbies government in the political arena, find why. It just might be to create an environment conducive to competitiveness.
Offshoring Job Losses
Many Americans have either been under-employed or jobless as the result of offshoring jobs, too. Just as automation replaced workers a few decades ago, look for innovation and productivity to increase as companies cut costs.
A study by The Conference Board and Duke University shows the number of offshoring by U.S. companies dramatically increased from 2005 to 2008 – 22 percent to 50 percent. What's more, 60 percent of such companies planned to increase their offshoring.
Business has complained for years about too few Americans having degrees in science and math. The lack of talent and innovations in speeding products to the marketplace are the catalysts for the increase in offshoring.
Many CEOs believe innovation in engineering, research and development, development in technology, and knowledge processes will make their success possible. That's why there's been a vocal push to change immigration policy. (See: Can Immigrants Help Jumpstart U.S. Economy? Yes, Says Study.)
The shortage of American talent has prompted many small companies to offshore jobs. And the talent is not limited to China or India – talent is being utilized in Brazil, Egypt, Sri Lanka and Russia.
Jobs returning to the U.S.?
Conversely, many economists say jobs are coming to the U.S. as a result of the offshoring phenomenon.
It prompted two discussions:
One of the reasons for offshoring is competitiveness – due to a lack of economic and political liberty – a condition imposed by the federal and state governments.
Undeniably, many Americans have suffered hardship as a result of the recession and offshoring. However, remember the U.S. will recover and we are a vital part of an evolving dynamic global economy.
The best approach has always been the free-enterprise system. Embracing change is the only productive option for individuals to enjoy success.
The road to economic success will be easier if governments stop their heavy taxation and over-regulation. Instead, economic wisdom and best practices should be their goals.
Economic and political liberties are vital to the success of this nation – the effectiveness of economic policies depends on whether government has economic wisdom. That means allowing for economic and political liberties.
As I've written before: "Economic liberty is the freedom to make decisions in a free-enterprise system. Political liberty is possible when government stops its unproductive practices so entrepreneurs can have the necessary tools to create jobs and take full responsibility for their successes or failures."
If you're job hunting, don't let the offshoring discourage you. If you are out of work or under-employed, it's probably time for an assessment of your strengths, weaknesses, opportunities and threats. Then, consider a career that offers more value to an employer or learn business-startup skills if you want to be the big boss.
Here are some job-hunting tips:
From the Coach's Corner, if all else fails why not launch a business? But be mindful of why startup companies fail and how to win. Don't be surprised if you become more aware of the need for economic and political liberty.
"Courage is fear that has said its prayers."
-Dorothy Bernard
 __________
Author Terry Corbell has written innumerable online business-enhancement articles, and is a business-performance consultant and profit professional. Click here to see his management services. For a complimentary chat about your business situation or to schedule him as a speaker, consultant or author, please contact Terry.
Photo courtesy of stockimages at www.freedigitalphotos.net