How political correctness in the wake of the Orlando, Paris and San Bernardino attacks threatened America's free-enterprise system


Presidents Franklin Roosevelt and John F. Kennedy, both Democrats, won wide respect for their handling of monster threats to America. Plus, both presidents did not hesitate to identify the enemies, call them out on their lies, and to take decisive action.
Americans – Democrats and Republicans – were greatly inspired by the vision and character of each president.
President Roosevelt successfully led America through two crises – the Great Depression and World War II. Even though Americans wanted revenge against the Japanese, President Roosevelt knew the biggest threat was Nazi Germany.
President Kennedy stared down the Soviet Union when it built strategic missiles in Cuba serving as threats of mass destruction to the United States. In fact, he used the phrase, weapons of mass destruction.
In a speech before a joint session of Congress on December 8, 1941, President Roosevelt made Americans proud in his response to the Japanese surprise attack on Pearl Harbor that killed more than 2,400 Americans. A deafening, loud standing ovation erupted.
"…this form of treachery shall never again endanger us…we will gain the inevitable triumph so help us God."

-President Roosevelt
President Roosevelt was inspiring for two men – personally important to me – who served in World War II.
My father, who long ago passed away, heroically fought the Japanese in the bloody campaign for New Guinea. Success meant strategic help for the U.S. Navy's push in the Pacific Ocean and the U.S. Army's liberation of the Philippines from the Japanese.
My beloved stepdad, whom my mother later married just before the Cuban Missile Crisis, served in the occupation of Japan immediately following the war.
So to honor their legacies of patriotism and courage – in the wake of the terror attacks in America  – I feel compelled to point out the lessons taught us by the two great presidents in times of crisis.
These are historic lessons that President Trump understands. But the Obama Administration didn't appear to want, understand or acknowledge.
The following video shows President Roosevelt's response to Pearl Harbor.
This second video shows President Kennedy did not cower as our leader on Oct. 22, 1962 in his televised speech to the nation.
Despite the strong performances of two legendary role models in his own political party, President Obama opted for political correctness that threatened Americans.
He did admit the Orlando shootings — the worst mass shooting in the U.S. — were an act of terror and hate, but once again hid behind his gun-control smokescreen instead of naming the root cause of such violence.
Only after the FBI proclaimed the San Bernardino mass murders a result of terrorism, did President Obama he reluctantly admit the cause was indeed terrorism.
But he fell woefully short of the mark by refusing to characterize it as radical Islamic terrorism.
As a result: Unlike the actions and words of President Roosevelt and Kennedy, Mr. Obama's refusal meant Americans were the most uncomfortable they'd been since the terrorist attacks on New York City on 9/11.
This is mind blowing now that we all know radical Islam has repeatedly declared war on America. Yet, Mr. Obama dismissed ISIS as a mere "JV team." Thankfully, his successor, President Trump, unleashed the military to all but annihilate ISIS.
Just hours prior to the Paris attacks, President Obama claimed ISIS was contained.
He accused patriotic Americans of being Islamaphobic. He said they're verbally offensive.
In his speech the night before the 74th anniversary of the Pearl Harbor attack, Mr. Obama disingenuously tried to switch to a political discussion on gun control.
Incredibly, he blamed terrorism violence on the Second Amendment. The issue here is not gun control; it is about border control and sovereignty to protect freedom for Americans.
Catastrophic nuclear Iran deal
He pushed through the catastrophic nuclear Iran deal, which handed over $150 billion to the adversaries. Publicly, Iranians continually shout "death to America."
He failed to see how or why Americans felt threatened about these well-financed deadly attacks. In fact, Mr. Obama's failures only served to embolden the terrorists because it aided their PR efforts to attract more fanatics as soldiers.
As it is, terrorism necessitates two dozen American security officials – the FBI, NSA, and state and local enforcement – to monitor just one suspected terrorist. The FBI has said there are perhaps 1,000 suspects at-large.
The San Bernardino mass murderers were not even included on the list of suspects.
Radicalized 
Yet one of them, Tashfeen Malik, was easily admitted to the country only to abandon her six-month child when she left home to commit her carnage on the co-workers of her husband who had recently honored them with a baby shower.
Her husband, Syed Farook, even advocated the destruction of Israel, according to his father in the aftermath of the slayings.
The FBI learned they were radicalized and chose to hide it.
To say the least, this political correctness fetish was dangerously, dangerously unconscionable. Radical Islamic terrorism is the 21st century version of World War II and the Cuban Missile Crisis.
Mr. Obama's first priority was to protect Americans – acknowledging the crisis and developing an effective strategic plan of attack – not engaging in political correctness.
Then, perhaps, Mr. Obama would have honored the legacies of Presidents Roosevelt and Kennedy, and America's free-enterprise system will survive.
From the Coach's Corner, more public-policy commentaries:
Are We Doing Enough to Cherish Memory of 9/11 Victims? — If we really want to cherish the memory of the 9/11 victims, we're falling far short of the goal. Why? We're not doing our best to prevent more victims of terrorism for two reasons.
Why a 1960s' Beatles Protest Song is Still Relevant — Have you ever wondered why British groups like The Rolling Stones, The Who and The Beatles spent so much time touring abroad? To sell music for sure, but there's another reason: Abusive taxes.
Trusted News Organization Blasts Obama Administration over Continuing Censorship — One of the world's most-trusted and largest news reporting services warned about censorship imposed by the Obama Administration. It was the organization's second warning in 2014. Ignoring the public's right to know is a serious accusation, especially from the Associated Press.
How Will Journalists Act After Obama's Supreme Slap at the 1st Amendment? — Updated March 1, 2015 – A controversial study of the news media by the Federal Communications Commission has been put on hold. Many Republican lawmakers, media groups — and this business portal — complained that the study was a disingenuous attempt to influence journalists in their news coverage — a threat to freedom of the press
Memorial Day: What Would Abraham Lincoln Say Today? — Memorial Day is a holiday to remember the armed forces' men and women and why they died to protect our freedoms. What Honest Abe would say today. It's been well documented that Abraham Lincoln is the political idol of President Barack Obama. Mr. Obama has even tried to emulate President Lincoln.
"…the greatest danger of all would be to do nothing."



-President Kennedy
 __________
Author Terry Corbell has written innumerable online business-enhancement articles, and is a business-performance consultant and profit professional. C

lick here to see his management services

. For a complimentary chat about your business situation or to schedule him as a speaker, consultant or author, please

contact Terry

.
Trust is critical in all professions. So are appearances.
But two developments in 2012 raise shocking concerns about trust and appearances in the rule of law and quality of journalism in Wisconsin.
Why? It appears in Wisconsin you can't get a fair trial in nearly three dozen courts, and you can't get objective reporting from a major news media company.
Lawyers are traditionally the butt of jokes. Now, 29 circuit court judges risk being similarly stigmatized in Wisconsin.
For decades, journalists have been accused of having a liberal bias. Now, there's lots of evidence that tends to confirm the perception at least in Wisconsin – involving 25 Gannett Wisconsin Media journalists, including seven at the Green Bay Press-Gazette.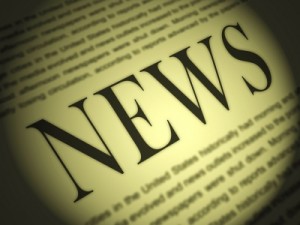 What do the judges and journalists have in common?
The 29 circuit court judges and 25 Gannett journalists signed political petitions to recall Gov. Scott Walker.
Yes, you read the sentence correctly. Twenty-nine circuit court judges and 25 journalists signed petitions that would lead to the recall of the governor.
Admittedly, I'm not a legal expert regarding the ethics of judges in Wisconsin. But as a lifelong journalist, I'm very familiar with the principles surrounding these disgusting acts of the journalists.
We're not talking about just citizen journalists and bloggers. It's an outrage and does harm to the professional image of journalists.
The good news is that the newspaper realizes the dangerous implications from such actions of its journalists.
"It was wrong, and those who signed the petition were in breach of Gannett's principles of ethical conduct," wrote columnist Kevin Corrado on March 23, 2012.
"Our journalists are expected to provide you with the clearest picture of the news as it develops – with objectivity and impartiality," he added. "And, as readers, you must be able to trust that your newspaper is providing you the most complete picture, without bias of any kind."
Strangely, many of the journalists told their bosses they saw nothing wrong – that signing the petition was tantamount to casting a ballot on Election Day. Great, the journalists can't connect the dots.
Further, the problem is much bigger than the ethics violations in signing recall petitions. People are consistent. If so-called professionals display questionable judgment and behavior in one area of their lives, they are guilty of similar behavior in other ways. Count on it.
So the petition signings raise questions about the cultures in Wisconsin courts and newsrooms.
Mr. Corrado indicated that the Gannett journalists violated six of 32 company policies:
» We will remain free of outside interests, investments or business relationships that may compromise the credibility of our news report.
» We will maintain an impartial, arm's length relationship with anyone seeking to influence the news.
» We will avoid potential conflicts of interest and eliminate inappropriate influence on content.
» We will take responsibility for our decisions and consider the possible consequences of our actions.
» We will be conscientious in observing these Principles.
» We will always try to do the right thing.
Actually, the six principles are transferrable and applicable for any sector or industry.
But questions remains: What about the 29 biased judges? What's been done about their bias? If Gov. Walker hadn't won the recall election so convincingly, his opponents would have filed all kinds of legal objections. What then? The governor has the last laugh.
From the Coach's Corner, here are trust-related resources for business:
"I never trust people's assertions, I always judge of them by their actions."
-Ann Radcliffe
_________
Author Terry Corbell has written innumerable online business-enhancement articles, and is a business-performance consultant and profit professional. 

Click here to see his management services

. For a complimentary chat about your business situation or to schedule him as a speaker, consultant or author, please 

contact Terry

.




Image courtesy of  Stuart Miles at www.freedigitalphotos.net


So, former Sen. Rick Santorum unsuccessfully campaigned for president again in 2016. But he failed to do as well in 2016 as he did in 2012.
Ostensibly, he didn't learn the marketing lessons from his failed 2012 campaign.
Most recently he has been CEO of Echolight Studios. Without even considering his political views, the former senator from Pennsylvania doesn't have a prayer unless he makes some marketing changes.
Unintentionally, Mr. Santorum's unsuccessful presidential campaign — with inadequate branding — provided business with Internet marketing lessons.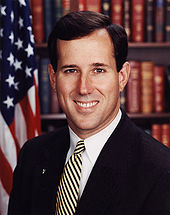 Mr. Santorum 

Perhaps you noticed the inflammatory results in searching the Web for him. When you searched for "Santorum," the deprecating site of "spreadingsantorum.com" was first on Google, Bing and Yahoo.
For curious voters interested in the campaign, it was an especially disappointing search. The site is no longer ranked No. 1 for the keyword, Santorum, thanks to Wikipedia, but remained in the top 5 the last time.
The derogatory site was created in 2003 by a part owner of The Stranger publication in Seattle, who was annoyed by then-Sen. Santorum's comment about a U.S. Supreme court ruling that was favored by the gay community.
Understandably, Mr. Santorum complained to Google about the rankings – after all there are precedents. Indeed, it can be argued that Google could do something about it.
You might recall Google penalized the derogatory monkey-face depictions of Michelle Obama. There are countless security examples from when Google and the other search engines have issued a warning about a Web site when it believes a site is a security risk to users.
Until and unless Google and the other search engines take corrective measures, the Santorum campaign should have focused on what it could control.
However, the campaign failed to use best practices in Internet marketing.
Its salient shortcomings:
Failure to use SEO techniques
A call to action without giving the right incentives – branding and value propositions
Poor organization – lack of preparedness
Without even considering his political views, the former senator from Pennsylvania doesn't have a prayer unless he makes some marketing changes.
Failure to use SEO
As a result of his strong showing from largely grass roots efforts, Mr. Santorum's campaign attracted an unprecedented number of voters who were curious about him. They could find the right site easier when they search using the key words, "Rick Santorum."
But if they searched using "Santorum," they get the derogatory site.
In effect, however, the campaign allowed Mr. Santorum to become a victim of political sabotage sans common SEO procedures.
Yes, the Santorum campaign had options to effectively to eliminate the adverse impact of the sarcastic site. Curiously, "spreadingsantorum.com" only has a Google page rank of 5. That wasn't insurmountable for the Santorum campaign, if it employed proper SEO techniques, and understood how to win on Google.
Hint: If you can win on Google, you will on the other search engines, too.
So see the following:
— Five factors to get peak Google results
— Google details its new reasoning for best Web site rankings
— Understand the 23 key questions Google has about your Web site
— Checklist: 14 strategies to rock on Google
As for the Santorum campaign, it needed to develop and focus on one site – just one site dedicated to the candidate. But it mistakenly directed Internet users to a donation form – one of two duplicate content sites (supportricksantorum.com and ricksantorum.com).
Premature call to action
The Santorum donation site set a poor example by only asking for money. There were no stellar branding and value propositions. Visitors weren't readily able to learn anything about him – neither his policy positions nor his background.
All of this meant the right sites showed up twice – but they were below the fold on Google.
Moreover, duplicate content hurt the cause. Two different domain names containing similar content defeated the purpose. The two sites effectively insured his Web presence was diluted – the search engines don't know which was paramount for users.
Poor organization – lack of preparedness
With such a confusing marketing approach, the campaign inadvertently sent two unintended signals.
Firstly, it showed poor organization and lack of preparedness — note the verbiage in this Santorum tweet:
"Your great support has caused some unexpected downtime on our website! You can still support us at our temp page: ricksantorum.com"
Because the campaign instituted some redirects – the tweet sent people to the donation site. That's a violation of best practices in marketing – never assume the voter has enough incentives before you ask for a vote or beg for donations.
Secondly, such strategies — unbranded donation page and desperate-looking tweets — left users with the impression that he'd fail because he was desperate for donations.
Further, as an example of over-reaching, the campaign constantly changed the tag line that appeared on the search engines. The candidate needed to be consistently repetitive with his branding and Web presence. Aside from the duplication issue and failure to install the donation page in one site, he needed to attract thousands of new links from good Web sites.
Whether he realized or not, failure to take such precautions adversely impacted his credibility as a viable candidate. After all, even if he could have won his party's nomination, he would have faced a Democrat who long ago demonstrated extraordinary Internet expertise.
Good Internet marketing lessons for business from Mr. Santorum.
From the Coach's Corner, for more resources, see this portal's Marketing and Tech archives, which are packed with solutions.
"Don't blame the marketing department. The buck stops with the chief executive."
-John D. Rockefeller
__________
Author Terry Corbell has written innumerable online business-enhancement articles, and is a business-performance consultant and profit professional. 

Click here to see his management services

. For a complimentary chat about your business situation or to schedule him as a speaker, consultant or author, please 

contact Terry

.
Marketing is the understanding of your customer for the cost-effective process of selling the right product or service at the right time and at the right price.
Inexplicably, twice Verizon has now learned the power of social media. In Feb. 2017, it was forced to add an unlimited data plan after T-Mobile got great buzz and increased its market share at Verizon's expense.
Ironically, Verizon had already joined the list of big companies failing to understand how poor research and judgment would draw fire from their customers and social media.
You might recall the wireless company announced a controversial $2 fee on their customers for making one-time telephone or Web payments. It was to take effect on Jan. 15, 2012. Less than 24 hours after making the announcement, Verizon was forced to rescind its scheme.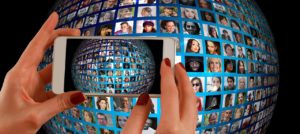 Why?
Verizon was lacking in discernment, and the fee announcement instantaneously drew the wrath from thousands of jolted customers.
Social media was buzzing. More than 100,000 customers signed a Change.org petition demanding the company change course.
A regulatory agency, the Federal Communications Commission, announced it would investigate the issue.
In turn, Verizon was startled into reality. It was a sharp reminder that Verizon misread the situation. To be fair, Verizon isn't alone.
More examples
Netflix backtracked on its decision to break up a division – morphing its DVD rental service into something called Qwikster.
Poor sales caused the CEO to take a cut in his remuneration.
Bank of America incurred the wrath of thousands of customers when it announced a $5 charge for using debit cards. Thousands of customers became credit union members.
What were they thinking? Why aren't such companies aware of the implications of the Digital Age and the economy?
Marketing is the understanding of your customer for the cost-effective process of selling the right product or service at the right time and at the right price.
Apparently, executives need to spend some time in sales with customers. They need to think 1930s' values for business success. Consumer attitudes have been reverting back to where they were several decades ago.
Verizon, Bank of America and Netflx should have enough marketing sophistication to understand the economic elasticity of consumer attitudes and fees.
To the businesses, they were only charging a little extra money. To their customers, it was a strong perception of greed and unfairness.
Customers now in charge
Add social media to the mix and the companies face a firestorm. Not only is it a waste of corporate time and money, such naiveté leads to a dilution of their brands and weakening of sales.
The Internet launched an era of consumer awareness. That was both good news and bad news for business.
It gave Web users unprecedented power – power for them to research brands and prices – and power to share critical information with countless other users.
And given this economy, Internet users and all consumers are more concerned than ever about value.
So it's important for companies to use best practices to optimize their brands and manage their Web reputations.
It's also a good time to review PR crisis-management tips, research their customers and make certain that they're discerning correctly.
Again, the lesson:
Marketing is the understanding of your customer for the cost-effective process of selling the right product or service at the right time and at the right price.
From the Coach's Corner, more tips:
Want More Business? Build Trust with Consumers…Here's How — With consumers trying to cope with information overload – you will increase sales with long-term customer loyalty – if you build trust by using best practices. It may be an obvious approach, but it's confirmed by a 2012 study that shows 84 percent of the respondents declared trust must be warranted before they buy.
8 Simple Strategies to Give You Pricing Power — If you're struggling with pricing strategies, you're not alone. Many big companies have struggled, too.
Critical Essentials to Develop the Best Marketing Formula — There are critical essentials for marketing, which includes the right channels and developing the right message. That includes the right branding slogan and logo. Unless your targeting upscale consumers, many consumers prefer value marketing — not cute, which doesn't necessarily mean selling at a lower price than your competitors.
14 Steps to Profit from Online Customer Reviews — For competitiveness and profits, businesses can't afford to ignore the potential of online reviews. They're a factor in revolutionizing commerce. Reviews are important because they influence prospective customers to buy from you. They're also beneficial in improving your Internet presence because search-engine crawlers consider them to be relevant.
"The only thing that's worse than being blind, is having sight but no vision."
-Helen Keller
__________
Author Terry Corbell has written innumerable online business-enhancement articles, and is a business-performance consultant and profit professional.

Click here to see his management services

. For a complimentary chat about your business situation or to schedule him as a speaker, consultant or author, please

contact Terry

.
En route to the first two Super Bowl wins in the 1960s, I recall three factors about Vince Lombardi's Green Bay Packers – they were intense, skilled and balanced.
A fourth factor – they kept it simple. Even as a kid watching them on CBS, I could almost always anticipate their plays depending on the situations they faced.
By keeping it simple, there were no turnovers — this helped guarantee their success as they strongly executed their strategies.
They were the most exciting team to watch on TV. That was also thanks to the few words of minimalist sportscaster Ray Scott: "Hornung…touchdown…Green Bay!"
Paul Hornung was a complete player – a star halfback who also kicked field goals and passed for touchdowns — on a team of stars.
Called the "Golden Boy," he was a source for great metaphors in business. He was called to duty in the U.S. Army in the 1961 season.
But somehow he was able to play on Sunday in the NFL championship game vs. the New York Giants. He was named the game's MVP as the Packers won 37-0.
Later, we learned why he was allowed a pass by the Army to play in the game. Coach Vince Lombardi knew President John F. Kennedy, and the president later said he want the best teams to play in the championship game.
Two years later, the flamboyant star was suspended indefinitely for gambling on games. But Coach Lombardi's influence in the league and a contrite Hornung made his return possible sooner-than-expected the following season.
Again, it was a lesson in networking and honesty for businesspeople.
As often is the case, sports offers lessons on strategic management and planning.
The NFL provides great metaphors for business success. Many businesspeople also know the importance of becoming stronger by teaming with others. By combining resources, companies succeed in meeting the needs of customers.
All such traits – passion, best practices, simplicity and strategic partnerships – contribute to winning in business. That's why success stems from what you know – and whom you know – helps a business to be stronger in taking advantage of opportunities for growth via management, marketing and stability.
Naturally, to attract strategic partners, it's important to be an attraction.
Checklist
Here are nine steps:
1. Take an inventory. Evaluate your strengths and weaknesses, which have to be improved upon. You should demonstrate positive financials, stability, and vision.
2. Analyze your potential partner's and alliance opportunities and threats.
3. Develop benchmarks. Determine in advance how you will measure success.
4. Be cautious and detached. Take baby steps – get engaged – don't get married right away. As in marketing, remember this tenet about your prospective relationship, "test…test…test."
5. Consider it an investment of your time and resources. Remember the Golden Rule. Take it seriously if your partner is to take you seriously.
6. Create a paper trail. Both parties must know what's expected, how they'll benefit, and if they do.
7. Leverage expertise of outside participants. That includes a mentor and professionals who understand the industries of both partners.
8. Make communication a key component of the relationship. Not via e-mail or telephone, but in-person visits.
9. Seek constant, ongoing improvement. Fine-tune as you go.
Oh, and make sure your strategic partner adheres to the nine standards.
From the Coach's Corner, here are links to informative resources:
Business Down? 7 Lessons from Ford Motor Company — If your business is performing in a mediocre fashion, chances are your company needs an overhaul. A culture change, if you will.
Helpful Career, Biz Tips from UCLA's Longtime Broadcaster — Here are career tips for young broadcasters, businesspeople from the longtime UCLA play-by-play announcer, Chris Roberts.
Los Angeles Radio Sports Anchor Shares Career Insights — For my money, Randy Kerdoon is one of the more unique persons you'll ever meet. If you follow his tweets (https://twitter.com/#!/knxrandykerdoon), you'll see he's got a great sense of humor, which can be misleading.
Winners don't wait for chances, they take them. 
__________
Author Terry Corbell has written innumerable online business-enhancement articles, and is a business-performance consultant and profit professional.

Click here to see his management services

. For a complimentary chat about your business situation or to schedule him as a speaker, consultant or author, please

contact Terry

.


From a management perspective at the board level, Yahoo is making the right moves with CEO Marissa Mayer.
Ms. Mayer has already made the bold move to eliminate telecommuting perks for 11,000 employees. She was forced to ban telecommuting when she discovered many employees weren't working at home as they were paid to do.
It's hoped the employees will begin to collaborate on new ideas. Ms. Mayer's telecommuting ban is a positive model for struggling companies.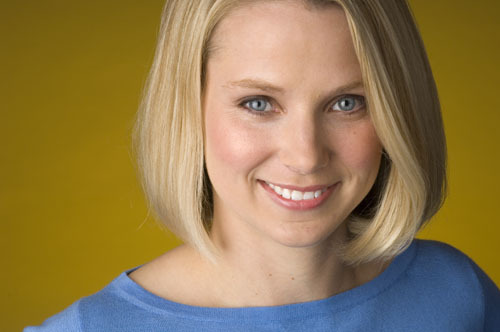 Marissa Mayer
Ms. Mayer didn't have chief executive experience, but it's been hoped she can resurrect the company with instincts she developed at Google.
Chairman Roy Bostock, the chair for four years, and three long-serving board members are gone.
This follows the resignation of co-founder Jerry Yang.
Yahoo's CEO, former PayPal executive Scott Thompson, left after the negative publicity over the phony credential on his resume.
"It's fine to celebrate success but it is more important to heed the lessons of failure."

-Bill Gates
Essentially, Yahoo needs improvement in five ways:
Branding
Content
A better work culture – employee morale
Innovation
Relevance
You might recall Yahoo missed a chance to sell to Microsoft for $47.5 billion in May 2008. Do the math. This would have meant $33 per share — far above its recent share history.
Other negative headlines: The public catfight between deposed Yahoo CEO Carol Bartz and the board. After her termination, she refused to resign from the board.
Certainly, published reports show Ms. Bartz failed to demonstrate quality leadership in terms of the company's performance and her personal style of communication. Thirty-two months of valuable time was lost during her tenure. That's a big sales-opportunity cost.
Despite whatever skills Ms. Bartz seemed to possess to get the top job after previously working at Sun Microsystems and Autodesk, they weren't apparent in her nearly three years at Yahoo.
True, she successfully addressed financial and organizational issues.
But she didn't seem to show an adequate grasp of the big picture – to understand the company, its marketplace challenges and solutions. The company's heritage advertising platform has been backsliding. Too, I have to wonder if the vaunted Yahoo Finance platform has suffered in reputation. It's been a favorite for those who want to check stock prices.
During her reign, Yahoo's stock price was at stagnant levels. It's worth noting that Yahoo's share price immediately jumped 6 percent when she was terminated. That's indication she didn't have friends on Wall Street, either. It might have been advantageous for her to read the book, "How Win Friends and Influence People."
But, of course, Yahoo was sliding before she took the reins.
Yahoo was once the No. 1 search engine, but since the 1990s it failed to stem the rising tide from competitors Google and Facebook. The board ostensibly didn't understand the link between financial performance and succession planning.
Yahoo has seemed to be standing still. It hasn't evolved, or re-engineered its focus like all companies must do. It needs to look fresh and innovative with compelling products and services. In other words, it needs a strategic vision from strong management.
From the Coach's Corner, here are management strategies for a successful turnaround.
The first myth of management is that it exists.
__________
Author Terry Corbell has written innumerable online business-enhancement articles, and is a business-performance consultant and profit professional.

Click here to see his management services

. For a complimentary chat about your business situation or to schedule him as a speaker, consultant or author, please

contact Terry

.
Image credit: https://twitter.com/marissamayer


Updated May 2, 2014


It's been quite the roller coaster ride for Hewlett-Packard. Its shares have rebounded significantly — nearly tripled since November 2012.
The rebound was helped by landing a $3.5 billion contract to operate the communication system for the U.S. Navy.
HP reported a net loss of $12.65 billion for the year ending Oct. 31, 2012, but CEO Meg Whitman was given compensation totaling $15.36 million. She was paid $16.52 million in 2011 when HP made a $7.07 billion profit.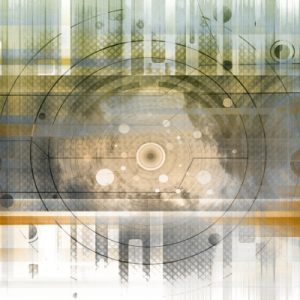 HP's long-term credit rating on senior unsecured debt was slashed by Moody's Investors Service from A3 Baa1 in November 2012.
Cost-cutting didn't work before as a salient strategy when HP's competitive position and momentum worsened.
Mark Hurd era
Plus, a 2012 court ruling put former HP CEO Mark Hurd and the company's problems back in the spotlight.
At issue, were perceived quagmires in leadership, human resources and marketing.
Mr. Hurd was widely credited for HP's success a few years before. But his forced resignation over a sexual harassment case and inconsistent expense-account reports is the company's third tumultuous event involving key executives in just five years. Analysts were unimpressed with his lack of vision.
His accuser, Jodie Fisher, a 50-year-old actress and former reality television contestant who was hired has a marketing consultant, introduced him to key customers and kept him company. She said she was sorry he lost his job.
Especially, when a court approved publication of a letter sent by Ms. Fisher's attorney, Gloria Allred, to Mr. Hurd – the letter detailed his alleged sexual advances toward Ms. Fisher.
For example:
"At times you would behave professionally seemingly 'getting' that she was not going to have sex with you," wrote Ms. Allred. "At other times, not, and you would relentlessly attempt to cajole her into having sex with you."
Fiorina's bad merger
The first unsavory HP event, of course, was the 2005 firing of CEO Carly Fiorina following her lack of financial success and her questionable, contentious merger with Compaq resulting in massive layoffs.
Then, there was the 2006 controversy surrounding Patricia Dunn, who as chair of the board, hired firms that used illegal methods to try to stop leaks of proprietary HP information to reporters.
So, it's not surprising that published reports indicate employees now have huge morale issues long after Mr. Hurd's tenure.
Ms. Whitman will need substantial leadership skills because HP still has to improve the employee morale and marketplace position.
Certainly, many remaining HP employees feel betrayed. Improving employee morale necessitates a strong internal communications program with empathy and appreciation for the employees' contributions to the company. Certainly, from the C-suite on down, HP's HR and training initiatives are being tested.
Missed marketing opportunities
It might seem like a bit of a stretch, but the marketing should tout the rich, storied legacy of the company's origins in a garage. That's what occurred to me after being reminded that Americans love an underdog following release of a 2010 study by the Simmons School of Management in Boston.
"Across contexts, cultures, and time periods, underdog narratives have inspired people," according to the study co-authored by the school's Jill Avery. "Stories about underdogs are pervasive in sports, politics, religion, literature, and film."
In using the term, credibility, she implied in an interview with BusinessNewsDaily that trustworthiness and integrity are salient principles to inspire customers to buy.
"Underdog brand biographies contain two important narrative components: a disadvantaged position versus an adversary and passion and determination to beat the odds," wrote the study's authors.
In addition to Dr. Avery, the authors include Neeru Paharia and Anat Keinan of Harvard University, and Juliet B. Schor of Boston College.
Underdogs win
They found that the respondents identified with underdog brands and were more likely to buy them.
"The American Dream, the fabled American myth, is built on the stories of underdogs who came to the United States with virtually nothing and pulled themselves up from their bootstraps to achieve success," wrote the authors.
When the study of products that included the branding term, underdog, they were preferred in 89 percent of the cases by participants. Companies with a humble history are very appealing to consumers.
In fact, as a reward for participating in the study, respondents were given their choice of a chocolate bar. Seventy-one percent chose the underdog candy bar.
Meantime, to be fair — HP makes great products. My firm has had numerous laser printers; both black and white, and color. Some have only lasted a year or two. But two of the most reliable are the discontinued HP LaserJet 4P model printers from the early 1990s. They've produced reams upon reams of quality documents without fail. Sadly, they were finally mothballed in 2011 when it the drivers were no longer available for late-model computers.
Let's hope HP has corrected its leadership program permanently. It's past time for inspiration and vision for success with customers.
Related link: Are HP's Board and New CEO Headed in Right Direction?
From the Coach's Corner, if you have customer loyalty issues, you're not alone: Bank Woes Provide Lessons for All Companies Seeking Growth.
"Leadership is solving problems. The day soldiers stop bringing you their problems is the day you have stopped leading them. They have either lost confidence that you can help or concluded you do not care. Either case is a failure of leadership."

-Colin Powell
 __________
Author Terry Corbell has written innumerable online business-enhancement articles, and is a business-performance consultant and profit professional. 

Click here to see his management services

. For a complimentary chat about your business situation or to schedule him as a speaker, consultant or author, please 

contact Terry

.
Photo courtesy of hyena reality www.freedigitalphotos.net
The worldwide global downturn exposed major management lessons starting in 2009.
Firstly, it was Bank of America. Secondly, it was HSBC. Both showed dubious succession planning, and investor and customer relations, according to published reports.
You might recall HSBC CEO Michael Geoghegan threatened to quit  if he wasn't named chairman. His widely publicized threat didn't work. Instead, HSBC named Stuart Gulliver CEO, replacing Mr. Geoghegan, who retired at the end of 2010. Mr. Gulliver had been in charge of HSBC's investment banking operations.
Bank of America's situation was different.  From the stakeholders' point-of-view, B of A took an exasperating long time to name a new CEO. The delay suggested that the B of A board and outgoing CEO Ken Lewis bungled by not succession planning.
It wasn't surprising that critics pointed out the significance of the job and why it's important for a new CEO to get a running start.
Brian Moynihan walked into his new position facing a barrage of problems: B of A's acquisition of Merrill Lynch ended with the bank paying a $2.43 billion settle with investors, friction with regulators, opponents in Congress who have questioned his leadership, and cultural issues within the company.
Succession planning should be an ongoing strategic process. It's vital for identifying talent and building a reserve bench for development. There's a link between financial performance and succession planning.
Delays are costly
However, delays in succession planning result in a perceived lack of competence – image problems in the marketplace, among shareholders and internally with employees.
To empower shareholders as a policy matter, the Securities and Exchange Commission issued a nonbinding legal bulletin calling for transparency in management succession.
So it isn't surprising that activist shareholders went after the likes of B of A, American Express and Whole Foods regarding their succession plans. That included the 500,000 member Laborers' International Union of North America. The union targeted 14 companies and asked them to disclose their succession plans in detail.
More than 1,ooo executives admit their problems with succession planning, according to a study by search firm Egon Zehnder.
None of the responding executives believed they're good at succession planning. Forty-seven percent admitted being mediocre in the process of succession planning and 53 percent disclosed their ineffectiveness.
"The global financial crisis has resulted in high CEO turnover. This fact combined with the recent SEC announcement that would allow shareholders to challenge the Board to disclose more information about plans for CEO succession, makes developing a succession plan even more critical," says George L. Davis, Jr., an executive at Egon Zehnder.
Responding were 1,092 senior executives in every business sector from a total of nine nations.
While the situation was untenable in the U.S., it was worse overseas. Seventy-one percent of UK responders believed they're just so-so in succession planning while 80 percent of French executives said they are unsuccessful.
But it isn't bleak everywhere abroad. Fifty-seven percent in India believed they're doing well and 70 percent in Germany said they were successful.
Small business complications
For small family businesses, succession planning is complicated by the federal estate tax. Also derisively called the death tax; 45 percent after a $3.5 million threshold on heirs of family estates.
Not to mention the time-consuming preparation for a business owner who is advanced in age, the estate tax is a nightmare for family businesses with considerable land, such as farms, or manufacturing equipment.
The tax jeopardizes the business. Because of cash flow, many heirs have to sell company assets to pay the tax.
Yes, some business owners incrementally transfer assets before their passing to avoid the harsh tax. But often some find they lose control of the business to their heirs while they're still alive.
Will vs. succession planning
Some small business owners erroneously believe a will constitutes a succession plan. Not true. They're not the same thing.
New businesses don't need a succession plan. They should start thinking about a succession plan when the business starts to grow in value. Professional guidance should be obtained.
Every case is different but here some basic elements to consider:
If children are involved, first learn if it's feasible for them to be involved in the family business.
Get a sense from every family member regarding the business' future.
Give summer jobs to children that will expose them to all areas of the business. Not all kids are interested in eventually taking over. That's disappointing to parents, but the sooner they know the better.
If you have a partnership, you'll need to draft a buy/sell document that includes an agreement on the business' value so one partner can buy from the other. A shareholder agreement is customary for corporations.
A vision for the business will be needed in case of death. To be decided – what should happen to the business and who will own the firm whether it's a family member or partner. If the heir is not a relative but there are family members involved, an instrument should be devised in case the partner will buy out the shares of the surviving family members.
After developing an agreement on the succession plan, then decide on insurance matters for liquidity purposes.
Review the succession plan on a regular basis and update it as needed.
Finally, a word of caution: More than 90 percent of family businesses typically don't succeed past the second generation.
Weak management is often the reason why inherited businesses do not succeed. And unless the children invest or buy the business from their parents, it usually doesn't work. It's often better if they don't receive the business as a gift.
Not to be cruel, but the heirs simply don't have the passion or ability to manage a business founded by their parents.
From the Coach's Corner, here are related resources on management:
21 Quick Tips to Avoid the Dark Side of Management — News headlines from Seattle to New York are cause for some serious head slapping. The U.S. Equal Employment Opportunity Commission (EEOC) continues to be inundated with worker complaints. Even the U.S. State Department issued a critical report of an ambassador, a Seattle businesswoman who was a prolific fundraiser for the first Obama election campaign.
Human Resources – Slow Motion Gets You There Faster — Hoagy Carmichael is credited with coining the phrase, "Slow motion gets you there faster." He, of course, was a famous American composer, pianist, and actor. Born in Indiana in 1899, he composed hundreds of songs and is best known for his songs "Stardust," "Georgia on My Mind," and "Heart and Soul" – some of the most highly regarded American pop standards.
"Management must manage!"
-Harold S. Geneen
__________
Author Terry Corbell has written innumerable online business-enhancement articles, and is a business-performance consultant and profit professional.

Click here to see his management services

. For a complimentary chat about your business situation or to schedule him as a speaker, consultant or author, please

contact Terry

.