No one likes being criticized in their work. It's difficult to hear and it's understandable why many people make the mistake of being defensive.
If you get negative feedback, it's in your best interest to remain calm and receptive. It's actually your responsibility – to yourself and the organization.
Professionalism is of paramount importance. Anger as a first reaction is not OK.
It's much more effective is to slow down and respond instead of having a knee-jerk reation. This means thinking about what to say that will positively contribute to the dialogue.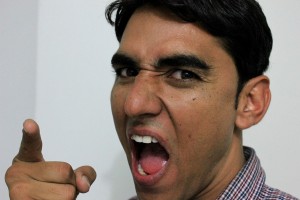 Here are ways to receive negative criticism:
1. Remember criticism will help you
Consider the possibilities. With the right attitude – accepting the criticism – you will perform better.
It could be worse, if you don't get valid criticism from a boss. You'll wander aimlessly in your career.
Your reputation will suffer. Ultimately, you could get terminated.
On the other hand, it's possible your boss is incorrect in making negative assumptions about you. You might not agree. But listen you must.
You must understand where you stand with your boss. In accepting negative criticism, you'll then have options to further your career.
Continue to work on your attitude. By being receptive, you'll learn valuable information if it's valid. Either you'll learn how to be a better employee; or if your boss is wrong, you'll get insights on how to become a manager yourself.
You'll also enhance your reputation. You can only win by keeping a good perspective.
2. Respond, don't react
Forget making knee-jerk reactions. A good rule of thumb: Don't complain, explain extenuating circumstances, or blame the messenger or others. Listening should be your first response.
Even if the assessment about you is off target, simply listen and take notes. Demonstrate you're open to feedback. Now's not the time to defend yourself. Don't say anything at first.
3. Give a positive response
Understand that most managers are apprehensive about giving you criticism. They're usually pretty nervous in such discussions.
After you've listened, acknowledge the manager's comments. Even if you don't agree, be positive.
Empathize by making a comment such as, "Your feedback is appreciated." In being congenial, you don't appear to be defensive. What you need is an honest discussion about problem-solving.
4. Follow with relevance
After you demonstrate openness to criticism without being defensive, your manager will be interested in hearing what else you have to say.
Let's say the manager doesn't have all the facts. Perhaps there's a good reason why you performed a certain way. Often, it has to do with deciding on priorities.
Share the relevant information with your manager. Then ask your what would have been the right course to take.
You might find the manager is more receptive to your explanation once you demonstrate an open mind to a discussion. You might even get an acknowledgement that you had it right all along.
If the evidence is irrefutable, acknowledge it. Be assertive. Tell your manager you want to improve. Develop a plan for improvement.
5. Consider asking for time to review the criticism
If you're nervous and don't know how to respond, you probably need some time to absorb criticism especially if it's harsh.
Ask if it's OK to take some time to digest the criticism and for another meeting. Be sure to follow through. Approach your boss for a discussion in a couple of days.
6. Do a personal assessment of your role
A personal case study:
In Oct. 1985, I once received severe criticism about my performance as a radio newscaster in Salt Lake City. Secondhand, I heard the news director accused me of lacking nerves of steel because I stumbled on-the-air in reporting a critical event, and he wanted to fire me.
While anchoring the story in the studio, I couldn't get the equipment to work so I could introduce the reporter who was on the scene, and I stumbled a few times. It was in the case of the mysterious bombings that killed two people in Salt Lake City…
My response was to go home and do a personal evaluation of my attitude and work — my personal assessment of my strengths and weaknesses. I realized that the boss was wrong, as I knew I had always thrived on exciting news stories.
I'd already reported on two presidents of the United States and other major stories, Watergate figures and other major news-makers.
In addition, my on-air work generated 33 percent higher listener ratings than my predecessor and the best listener ratings for my evening time slot in the city. I also had top ratings at two previous stations.
But in this situation, I was wrong. My attitude was poor. I realized I took the job for granted, and always showed up barely on time for my shift.
That's when I suddenly remembered advice from a valued mentor:
"Work your 40 hours a week and then work an additional 10 percent (4 hours) for free. In this way, you'll be sure that you perform well overall. You'll also become the most-valuable employee."
Meantime, I knew I had to defend my reputation as having nerves of steel but most importantly it was imperative I immediately apologize for my attitude.
My heart was about to explode out of my chest when I reported for work the next day. I couldn't wait to approach the boss. But he wasn't there. "Ugh," I thought.
So I approached the assistant news director with an apology about my attitude. He chortled and said: "I heard your news report and thought it was electrifying – very exciting. I also disagree about your attitude – yours is the best of anybody."
My supervisor was very reassuring, and he said: "I told _______ that he was wrong and it was very exciting newscast."
Meantime, I knew I had to improve my attitude to be the best I could be and I told him so. My response was "thank you but I know how much better I can be."
Consequently, I worked on my attitude and began reporting for work 15 to 30 minutes early each day. the boss became appreciative of my work, gave me a promotion and the issue never came up again.
Conclusion
If you take the above steps, you'll enhance your career – even in the face of criticism.
P.S. Regarding the 10 percent advice from my mentor, it accelerated my career as I strived to become the go-to person wherever I went. It later served me well with clients as a business-performance consultant.
Clients have always appreciated the added value. Your boss or clients will, too.
From the Coach's Corner, more career tips:
5 Personality Traits for Personal and Professional Success — Five personality traits are important for overcoming stress and achieving goals academically, professionally and in personal relationships.
Do You Want a Better Break at Work? Here's How to Get it — Here's news that benefits both workers and managers: If you want to maximize workday breaks to boost concentration, energy and motivation, here's new thinking on the subject.
How You Can Improve Your Memory for Career Success — Data is important in business but only if you retain and understand it. Your memory helps you to embed, store, maintain and recover information. Here's important information to improve your memory.
What to Do If You're Thinking about Dating a Co-Worker — Most executives probably cringe at the thought of romances blossoming among their office workers. There are good reasons why. But if you must start an office romance, here are tips to minimize damage to your career.
Are You Struggling to Write Great Cover Letters? Here's How — If you want to write a cover letter that will entice employers to consider you, there are several precautions to take. Otherwise, you risk sending a letter that employers won't want to read. Here are seven strategies.
"Attitude is a little thing that makes a big difference."
-Winston Churchill
__________
Author Terry Corbell has written innumerable online business-enhancement articles, and is a business-performance consultant and profit professional. 
Click here to see his management services
. For a complimentary chat about your business situation or to schedule him as a speaker, consultant or author, please
contact Terry
.


Hats were once considered the business norm. Formality required that men remove their hats when entering a building or when they were introduced to a lady.
Baby boomers can recall it was a cultural, social-changing event – and quite a shock in 1961 – when President John F. Kennedy appeared hatless at his frigid outdoor inauguration.
Legend has it that President Kennedy reversed the hat-wearing trend of men from professionals to entertainers like Frank Sinatra.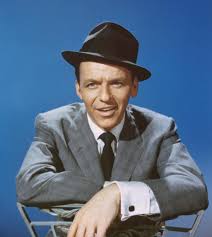 Some years later, business etiquette began to worsen.
Poor business etiquette started during the Viet Nam War. The nation was in turmoil. Everything was questioned. Formality was out among young adults – me included.
For example, when I was fresh out of college I held two jobs. I worked weekends as an on-air broadcaster and full-time as an insurance sales representative giving speeches about insurance to groups of educators and other professionals.
I dressed casually for my radio gig, but the insurance job required business dress.
Once, in an insurance-company sales meeting, our manager asked us: "Would it be a violation of your civil rights, if I asked you to get a haircut?"
His humorous approach had me laughing so hard, I nearly fell off my chair. But I got his serious point.
He didn't feel that hair covering our ears was conducive to earning the trust of policyholders. Laughing at his diplomacy and humor, we seriously headed to the barber shop as I learned my lesson. (A formal style proved to be a beneficial tactic to help me advance in my news-broadcasting career, too, before becoming a business-performance consultant.)
In the early 1990s, came the casual-Friday phenomenon. Business suits and ties were discouraged on the last day of the workweek.  It progressed to business casual every day, especially in the digital age after the dot-com bust.
Now, after making a purchase instead of hearing "Please" or "Thank you," we usually hear "Have a nice day." Yuk. To which I'm often tended to respond: "Thanks, but I made other plans."
Isn't it preferable to use etiquette and have panache?
Certainly, that's true if you're an ambitious professional and want to accelerate your career to the C-suite in most U.S. markets. If your career is stalled, you should use the proven ways to turbo charge your personal brand.
Importance of suiting up
To use a sports metaphor, it's important to "suit up." It shows you're ready to conduct business. If you're in a traditional work environment, it's important to dress for success.
If you're climbing your career ladder, always dress now for the role you want to attain in five years. In this way, your potential bosses can look into the future and visualize you in a more challenging position.
True, I've had clients who questioned my attire because they personally preferred to dress casually. However, they soon accepted my approach after they enjoyed strong results and saw how serious I was about their business welfare.
They realized I treated my meetings with them as important events and that I performed best when wearing my uniform.
"The visual image is a kind of tripwire for the emotions."

-Diane Ackerman
In segueing to current economic developments, and noting the discipline of German businesspeople, their country's success is intriguing.
Another possibility: If the European Union ever disbands, it would mark the end of the euro. Because it's a leading economy, some people joke that the German mark could replace the dollar. But it's possible.
Germany's success starts with its collective business demeanor.
A March 2013 advice column by Josie Le Blond on a German Web site, The Local – Germany's News in English," caught my eye. The headline read, "Ten tips for German business etiquette."
In her opening line, she asked: "What are the hidden rules of etiquette foreigners need to watch out for while doing business in Germany?"
As a result of casual thinking to many people in the U.S., business etiquette tips for Germany aren't applicable. If being casual works for you, fine. But if you're not satisfied in your career, it's time to practice the Principle of Contrary Action – doing everything differently – so you can learn to keep an open mind.
Disciplined etiquette
"Order, structure, precision and thoroughness permeate work life here, which is why foreigners in business environments could be forgiven for suspecting their German colleagues have a secret set of rules – and are following them to the letter," she advised.
Again, her tips will work for you in the U.S.
Her recommendations:
Be on time
Use titles and surnames (be formal)
If in doubt shake hands
Dress like an MP (I assume she means a Member of Parliament)
Business, not personal (be civil, not too cozy)
Knock first (respect privacy)
Keep your distance (don't take the person for granted)
Say what you mean (be direct and be ready to discuss important details)
Plan ahead (no surprises)
Guten Appetit (use proper etiquette at business meals)
If you want to be taken seriously, professionalism and disciplined etiquette will differentiate you from others. You'll profit from these tips.
From the Coach's Corner: editor's picks:
How Women Can Enhance Their Careers via Group Decision-Making — In group decision-making, women often participate 75 percent less than their proportional representation when they're outnumbered in gender, according to a study. It found that "having a seat at the table is very different than having a voice."
Tips for Dining Etiquette with Your Boss or Anchor Client — Whatever the important business occasion, it's helpful to hold your meeting away from the tense hustle and bustle of a corporate setting. The right ambience for deal making is often an opulent restaurant with sumptuous food. That's been my preference.
Career Strategies: How to Get a C-Level Job — If you're climbing the corporate ladder and have designs on a C-level job, a noted Stanford University professor has some excellent advice.
A Book That Will Improve Your Life, Business and Community — Lovers of knowledge and wisdom periodically get an opportunity to read a book that delivers particularly valuable insights. Such a well-written book is "The Power of Habit: Why We Do What We Do in Life and Business," by Charles Duhigg.
18 Leadership Strategies for Employee Respect— Eighteen strategies to profit from good labor relations, and to leverage the perspective of employees – your company's human capital.
"The visual image is a kind of tripwire for the emotions."
-Diane Ackerman
__________
Author Terry Corbell has written innumerable online business-enhancement articles, and is a business-performance consultant and profit professional. 

Click here to see his management services

. For a complimentary chat about your business situation or to schedule him as a speaker, consultant or author, please 

contact Terry

.