Why it's hard to get great workers and 9 ways to attract the best.

Some things never change.
In 2006, I wrote a Biz Coach column about an exhaustive study that showed 69,000 employers in Washington state were frustrated over their inability to find the right workers – 51 percent of companies complained workers were unfit. As I recall, employers were concerned about a lack of workers' skills, poor education and weak soft skills.
Since then, most U.S. companies have enjoyed a boom time, only to suffer in a downturn and so-called recovery.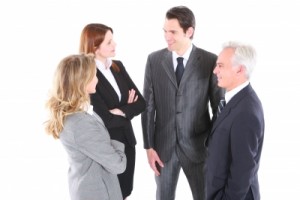 But one human resources problem remains – a shortage of skilled labor. That's right, published reports indicate businesses have problems recruiting good employees.
But employees complain about a lack of jobs. Labor unions would have us believe companies are not paying enough in salary and benefits to attract workers. Not true.
There are countless unfilled jobs in the U.S. because of the economic climate and the structural gap between job requirements and worker abilities.
Taxes are too high exacerbating a tepid economic climate and jobs are outsourced abroad.
Meanwhile, too many American workers are not flexible enough in developing the right skills, getting the right training, and studying the right courses.
Why do many laid-off workers fail to have the right skillsets?
The high-school graduation rate is too low. Only a quarter of high-school students graduate from college. Technology needs math and science-educated workers. There will always be a need for good accountants. And there will always be a shortage of great salespeople and managers.
But too many parents are not paying attention. Their children should be strongly encouraged to study and develop strong work ethics. The same is true for adults.
Most government agencies are bemoaning their revenue problems. But it is not a revenue problem. It is a spending and payroll problem that's hurting the private sector. Not to mention the government infringement of the private employers' economic and political freedoms. And the cost of labor is the single biggest expense of any enterprise – public or private.
Not to bore you with countless statistics, but the public sector is unrealistic. It used to be a problem for the public sector to compete with private enterprise in hiring productive people. But no more. Many government salaries and pension plans are much higher than the private sector. And the pension plans are grossly under-funded – in the aggregate – by billions of dollars.
But too many parents are not paying attention. Their children should be strongly encouraged to study and develop strong work ethics.
So, how can a business compete?
True, the short-term solution is to offshore your needed services and products. You'll temporarily solve your HR needs. It's also an economical approach. And sad to say, employers say work ethics abroad are often stronger than in the U.S.
Meantime, it will be necessary to analyze your company's strengths and weaknesses, anticipate your needs for talent, focus on training of your staff, recruit effectively, and develop and implement a strategic plan.
Here are the nine quick fixes to attract the best workers:
Strengthen your brand. Differentiate from your competitors by enhancing your company image, innovate your product and service utility, become convenient as possible for your customers, and operate more efficiently. You will also learn that such steps will help attract the best employees.
Performance management. Invest in training, mentoring and education – tools and resources to help your employees succeed.
Succession planning. Retain and attract leaders for your firm, and develop a strategy to help your most talented employees ascend to senior levels.
Talent development. Help your managers to evaluate your company's HR strengths and weaknesses. Eliminate any gaps in your workforce and establish a harmonious environment for company growth.
Promote diversity. It's good business to consider and implement policies to recruit workers who are from other cultures. Add disabled applicants, and part-timers – such as stay-at-home parents and retirement-age workers.
Recruitment. Target employees with the three A's of hiring – attitude, appearance, and ability. (Note the priority of attributes. Both you and your customers will be pleased.)
Compensation and benefits. No boss wants to over-pay employees, but if you do your best to provide for employees, they'll deliver stronger performances and take better care of your company's assets. Costco is a great example.
Productivity. Reduce your skills gap by investing in technology.
Adapt. Anticipate and respond to dynamic marketplace changes.
If properly implemented, you'll see strong results. As they say in Hollywood, break a leg!
From the Coach's Corner, remember you can increase profits with a strong focus on your employees.
My research shows about 52 percent of a customer's buying motivation depends on what perceive about you and your employees.
What are the so-called soft skills of your spokespersons, customer service, finance and salespeople? Your customers want value, good service and to be treated well.
So fine-tune management of your staff.
"At the end of the day you bet on people, not on strategies."



-Larry Bossidy 
__________
Author Terry Corbell has written innumerable online business-enhancement articles, and is a business-performance consultant and profit professional. 

Click here to see his management services

. For a complimentary chat about your business situation or to schedule him as a speaker, consultant or author, please 

contact Terry

.




Photo courtesy of Ambro at www.freedigitalphotos.net