Whether you want to work with investor partners or go solo, real estate investing can be a profitable business.
In addition, it's a rewarding profession in other ways. You learn about life – you learn about people, community issues and government.
The government thing can be positive or negative, such as in government regulations which can be onerous.
By performing due diligence, developing a system and working hard, real estate investing works.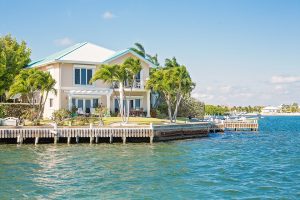 Here are nine secrets for success:
1. Know your best niche
Research the best local places to live and work, and plan to buy property that can't-miss in appreciating.
At the same, know that riches will lie in the niches.
Know your best niche by doing a SWOT analysis – take stock of your strengths, weaknesses, opportunities and threats.
There are multiple niches to riches.
For example, decide whether you want to rent to Millennials who are succeeding in their careers, families who need affordable housing, or to workers inclined to rent in comfortable rooming houses and apartments.
2. Find a mentor
Don't be shy about contacting and listening to someone who knows more than you do. Remember, you won't be alone in decision-making with a mentor.
3. Focus on cash flow
You must invest for cash flow. Whatever your goals are – whether it's to flip properties or to rent to others – the numbers must work for you for the long haul.
That's especially true if you're holding onto the property. Not all property will work for you. You must be able to manage your cash flow.
"Make your money on the buy, not the sell; this is true in any investment whether it's real estate, business, or the stock market."


-Ziad K. Abdelnour
4. Plan it as a business
Successful real estate investors have something in common. For them, success isn't accidental.
You need to plan the number of properties you want to own.
To ensure success, there are key essentials in writing a top business plan. To minimize your stress, success will follow planning and hard work.
5. Keep on learning
Before you start investing, focus on your research. After you start, keep focusing on your research. That means lots of reading and listening.
For continuous learning, you need the learning attitude of Michelangelo, a 15th-century role model.
6. Avoid paralysis from analysis
Don't be the type of person who studies and researches, but fails to act. Be decisive.
For your best approach in risk management, make the best decisions using the right tactics.
7. Accept challenges
While real estate investing is a profitable business, it is fraught with problems just like any other business.
You have a 35 percent better chance of living longer if you feel happy. That's the upshot from a 2011 British study that links feelings of happiness to longevity.
So you must have an aptitude for reducing stress to work happier for top performance.
8. Be patient
Real estate investing works best when you're patient for the long haul. Don't expect to get rich fast by rushing your business growth.
If you scale too fast, you're looking for trouble. It's not a sprint. It's a marathon. For sustainability, manage your growth at the right pace.
9. Stay focused on the goal
Whatever your situation, to realize your vision, focusing on the right details is a skill conducive for strategically setting goals.
Avoid making reactionary decisions. Realize your business vision by adhering to your goals.
From the Coach's Corner, editor's picks for relevant information:
How to Buy Real Estate with Little or Bad Credit — You want to buy real estate, but you have little or bad credit? Take heart. I believe some people, who have extenuating circumstances, deserve to buy property in unconventional situations. That includes those who are credit-challenged – as long as they are honest, and can and will keep their financial obligations.
Best Practices for Landlords in Renting Property — In this often litigious and incompetence and dishonesty in our society, it's increasingly difficult to manage a rental property and to avoid poor-quality tenants. Due diligence is of paramount importance in renting property – whether you hire a property manager or you do-it-yourself.
Tax Deductions for Small-Residential Property Landlords — As investments go, small residential property landlords enjoy the most tax benefits. In a down year, rental property tax deductions can make a big difference whether you enjoy profits or suffer losses.
Applying for Bank Loan? Here's How to Shorten the Process — Business owners generally have two concerns when trying to get a bank loan or line of credit. Either they can't qualify or they face scrutiny beyond belief. Wouldn't it be great to save time and shorten the process?
7 Steps to Wealth and High Net Worth — Creating wealth and enjoying high net worth doesn't result from pure luck. It takes a certain mindset and strong action. Here are seven proven steps.


"Make your money on the buy, not the sell; this is true in any investment whether it's real estate, business, or the stock market."

-Ziad K. Abdelnour
 __________
Author Terry Corbell has written innumerable online business-enhancement articles, and is a business-performance consultant and profit professional. Click here to see his management services. For a complimentary chat about your business situation or to schedule him as a speaker, consultant or author, please

contact Terry

.