As an entrepreneur you've worked long hours, scrimping, saving and planning in your fight for survival. But do you regularly take time to financially protect yourself and business?
As you succeed, it's important to take the time to secure your future. That's especially true if you have a family.
After all, tsunamis do happen – from medical emergencies to bad luck.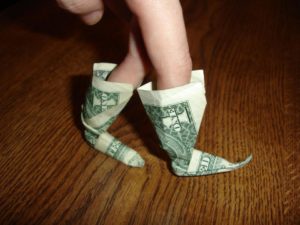 So check with your financial advisor to insure yourself from such typical worst-case scenarios.
Consider these insurance strategies:
1. Medical insurance
Certainly, you understand the importance of health insurance. And it's not just about avoiding tax penalties.
For most entrepreneurs, it's best to find a group medical plan. You're usually get health coverage and tax incentives, too, to save your money.
The key to keeping as much of your money as possible is to be sophisticated about your taxes.
With high deductibles and co-pays, a good complement to your medical insurance is a health savings account (HSA). HSAs are instrumental if you carry inexpensive insurance with high deductibles.
Moreover, HSAs are terrific in tax planning and planning for your future medical expenses.
Your HSA contributions are tax deferred. Depending on your plan, individual coverage is about $3,350 and $6,650 for families.
Balances are rolled over to the new year. To optimize growth, balances can be invested in exchange traded funds and mutual funds.
2. General liability insurance
If you rent commercial space, check your lease agreement to see if it covers minor injuries. Even so, you probably need a general umbrella liability policy.
That's also the case if you're a home-based business. Your casualty insurance on your home won't cover expenses for guests or employees if accidents are work-related in some way.
Your liability policy should include business-interruption insurance to protect you in the event of earthquakes, floods or snowstorms. No region in the country is immune from all types of risk.
3. Errors and omission insurance for service, advice-giving businesses
Practically any kind of consulting, marketing or law firm needs such coverage. The risks are enormous and range from identity and data theft to cybersecurity issues. That is true for your property as well as for any of your clients.
Make certain your errors and omissions policy protects you against losses that are equal to your personal and business assets in the event of a lawsuit.
4. Life insurance
You should consider life insurance for you personally and for your business. A lot depends on factors such as your age, health and income level.
Life insurance policies can be used to fund buy-sell agreement in partnerships for transitions and succession planning.
Depending on the business, partners buy policies on each other. So if a partner dies, the other partners receive funds for a buyout.
A "key man" policy protects the company if the principal or key employee dies.
It's possible to protect life insurance proceeds from being taxed. The proceeds typically are included in your taxable estate when you pass away, if you own your life insurance policy.
To remove the life-insurance proceeds from your estate, you can establish an irrevocable life insurance trust (ILIT) to transfer ownership of the policy to your ILIT.
This means, of course, you'll save a lot of money from estate taxes. So consider having an ILIT buy a policy. You can do this for your spouse, too.
5. Disability insurance
A disability policy is good to have. It also insures the company will have the money for a buyout if the principal becomes incapacitated.
From the Coach's Corner, here are related insurance and legal tips:
4 Tips to Save on Your Professional Liability Insurance — Many businesses need some type of liability insurance for protection against civil lawsuits. Here are four tips to save on your insurance premiums.
5 Tips to Choose the Right Workers' Compensation Policy — As every business manager knows, employee injuries or fatalities can be distressing in multiple ways. These represent challenges for your cash flow. Here's how to best protect your company.
Tips for Filing an Insurance Claim if You're Hit by a Disaster — Whether you suffer from a disaster, such as an earthquake or fire, here are 14 tips to remember in filing your insurance claim for a casualty loss.
Finance – Managing Hidden Evergreen Clauses for Your Benefit — A big frustration for businesspeople in financing and leasing business and commercial equipment comes after they fail to read the fine print in contracts. Commonly found in financing and leasing contracts, evergreen clauses are designed to keep customers committed to an agreement beyond the original term.
3 Key Points in the Art of Avoiding Business Lawsuits — If you want to operate your business successfully, one salient key is to avoid lawsuits, which isn't always easy in this litigious 21st century.
Best Practices to Protect Yourself in a Business Partnership — Business partnerships often end in catastrophes because they're not based on solid legal foundations. Here are five best practices in due diligence for your protection.
"The determination of life insurance salesmen to succeed has made life pretty soft for widows."
-William A. Feather
__________
Author Terry Corbell has written innumerable online business-enhancement articles, and is a business-performance consultant and profit professional. Click here to see his management services. For a complimentary chat about your business situation or to schedule him as a speaker, consultant or author, please contact Terry.