Professional marketers are more successful when they use integrated marketing automation to evaluate their performance and to become more competitive in the marketplace.
This means they're more sophisticated than their competitors in determining their returns on investments, according to a 2012 study.
"Overall, the research found that companies taking a holistic approach to leveraging integrated marketing automation to drive effectiveness have increased key business and financial outcomes," according to the report.
The "Lead Generation Marketing Effectiveness Study" was conducted by the Lenskold Group in tandem with The Pedowitz Group, pedowitzgroup.com, in Manasquan, NJ.
It reveals how integrated marketing automation, strengths in core competencies, and using ROI metrics affect lead generation and stimulate marketing success.

Debbie Qaqish

"This report provides key insights into the specific drivers that enable marketing automation to impact effectiveness and efficiency," says Debbie Qaqish, principal and chief revenue marketing officer of Pedowitz Group.
"Best practice companies are reaching a strategic level of support, reinforcing the need for CMOs to begin or continue their revenue marketing transformation," she explains.
My sense is that she's right, as CMOs often have difficulty gaining support from CEOs who often see marketing as an expense vis-à-vis an investment. When profits decrease, CEOs usually cut budgets for marketing.
That's a mistake in my view.  (A secret to success in a weak economy is to expand marketing.)
By successfully documenting a marketing ROI, a CMO's relationship with the CEO will improve.
Then, it will be easier for a CMO to use the four keys to market ideas to the CEO.
"The survey results show that marketing executives focusing their organization on the key business outcomes and creating the environment to deliver will get much more value from their marketing automation," says Jim Lenskold, President of Lenskold Group.
"There is great potential to improve marketing impact on sales, revenue and ROI when marketing automation generates greater alignment with sales, better measurement insights into lead outcomes and the ability to continuously improve both effectiveness and efficiency," he adds.
"Overall, the research found that companies taking a holistic approach to leveraging integrated marketing automation to drive effectiveness have increased key business and financial outcomes."
Key findings:
Marketing automation users that also use ROI metrics to assess effectiveness are much more likely to realize an increase in "total marketing revenue contribution" from their automation (69 percent compared to just 19 percent of marketers using only traditional, non-financial metrics).
The best practice group of "highly effective and efficient" marketers is more likely to attain a strategic level of marketing support from their automation, with CMO support and sales team integration (46 percent vs. 19 percent of all others).
Highly effective and efficient organizations are much more likely to report strengths in proactively managing the marketing funnel, measuring incremental sales and revenue, providing a pipeline forecast and being accountable for revenue goals. The differences were quite significant, averaging 70 percent for highly effective and efficient marketers vs. 30 percent of all other marketers.
Lead generation marketing effectiveness increases with marketing automation. Marketers report an increase in six key outcomes as a result of implementing marketing automation, with 6 in 10 reporting increased quantity and quality of leads and close to half reporting increases in the "percent of leads accepted by sales and the total marketing revenue contribution."
Respondents were drawn from a worldwide sample of 373 lead generation marketers.
From the Coach's Corner, here are related strategies:
Marketing Checklist to Measure Your Brand's Personality — Here are two key questions about your marketing: 1. How much have you invested in your brand and personality? 2. How's it working? These are important questions. However, many companies – large, medium and small – can't accurately answer the questions.
Profits: How and Why to Align Marketing with Sales — If marketing isn't synchronized with sales, a company doesn't enjoy optimized profits. So why is it so many companies don't align their marketing with sales? Here is how and why to align marketing with sales for higher profits.
Why it's Never Too Early to Plan for Q4 E-commerce — It's never to early to get ready ASAP for Q4 online sales. Why? A study of e-commerce discloses some secrets you might need to know. MerchantTribe.com reports shoppers are buying more items daily in the holiday shopping season, but the size of the typical order soon decreases significantly.
9 Tips to Evaluate Online Advertising Options — Are you at a point at which you want to advertise your company on the Internet? But you're unsure which sites are the best for you? The options are endless and can be confusing. The last thing you want to do is to market a product or service that doesn't reach the right people.
"Marketing takes a day to learn. Unfortunately it takes a lifetime to master."

– Phil Kolter
 __________
Author Terry Corbell has written innumerable online business-enhancement articles, and is a business-performance consultant and profit professional.

Click here to see his management services

. For a complimentary chat about your business situation or to schedule him as a speaker, consultant or author, please

contact Terry

.


Employee morale affects performance. Study after study shows a significant percentage of worker morale is mediocre, at best. That's often the case even for companies that are able to pay competitive wages and benefits.
As you might guess, it's a bigger quandary for business owners that don't have enough cash flow for raises.
There are strategies you can implement if a valued employee wants a raise, and money's tight.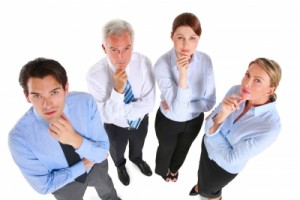 It's also possible to sleep well and not worry about keeping your top employees.
What about the rest of the team?
What can be done to improve the morale of  employees to perform at their highest possible levels?
Employees, who otherwise have good attitudes, appreciate positive communication.
They like knowing they're contributing to the welfare of their employer, and that they're appreciated as an asset to the organization.
To boost your employees' morale, here are some easy-to-follow strategies:
Start a listening campaign. If it's not your style it will take some gumption to ask your employees what they want. For example, when planning a staff party ask your workers for their preferences. But you're a courageous entrepreneur, right?
At the minimum on a indefinite basis, you should smilingly walk the floor twice a day to engage your workers. It'll only take a minute with each employee. Ask them open-ended questions about their hobbies or how they're doing. Wait for the answers – be attentive –  eespecially if they indicate they have a problem.
When's the time to give feedback? You should always give feedback right away – whether a person performed a task well or poorly. Be specific. Make a note about the performance and slip it in the employee's personnel file as a reminder at appraisal time.
A talented employee with a positive attitude will appreciate it.
Help your employees' career growth. You can accomplish this without a big expense.For example, help them develop skills by giving them added duties. This will enhance their self confidence.
Besides, a good boss knows how to delegate.
Accommodate their schedule with flexibility. Flexibility is usually appreciated and is a great motivator. Sometimes employees need to leave work early to do an important errand. Perhaps they have a child playing in a championship Little League game.
Share information. Let the employees know how the business is doing – and how their work is contributing to any successes. They'd appreciate knowing if they're making a difference — or how they can.
Moreover, share your vision for the direction of the company, what's expected and how the performance of the workers will affect the outcome.
From the Coach's Corner, here are recommendations for other workplace problems — from improving your teamwork to fixing your culture issues:
How You Can Eliminate Destructive Conflict for Better Teamwork — There are two types of conflict. For better teamwork and higher performance, it's true that constructive conflict works. Usually, the best ideas evolve when ideas are discussed and debated. But when employees fail to exercise self control and their egos get in the way, emotions flare and cliques are formed in the workplace. That's destructive conflict.
Workplace Bullies May Hurt Retention of All Employees, Not Just Victims — Victims of workplace bullies are less likely to quit than employees who observe the abuse, according to a study by a Canadian university. The 2012 research implies a costly threat to an organization's teamwork and productivity.
Four Tips to Motivate Employees When You're Facing Adversity — Effective bosses have antennas to alert them over looming challenges. If they don't have such an antenna, it's important for them to develop one for multiple credibility reasons. Even the bosses of small companies can suffer from image problems externally and internally. Either one or both will adversely affect profits.
Secrets in Motivating Employees to Offer Profitable Ideas — Savvy employers know how to profit from their human capital. Such knowledge is a powerful weapon for high performance in a competitive marketplace. Furthermore, there's a correlation among excellent sales, happy customers, and high employee morale. Proverbially speaking, employees are where the tire meets the road.
Is Your Company Underperforming in Marketing / Sales? Evaluate Your Culture — If you're dissatisfied with your revenue, it's time for an assessment of your culture's operation. Why? Superior cultures drive business performance. Specifically, two key elements of culture – innovation and responsiveness – have a direct impact on your company's sales success. You must be a top innovator to beat the competition, and your teams have to respond and execute strategic planning with cohesion.
Money will buy a fine dog, but only kindness will make him wag his tail.
__________
Author Terry Corbell has written innumerable online business-enhancement articles, and is a business-performance consultant and profit professional. 

Click here to see his management services

. For a complimentary chat about your business situation or to schedule him as a speaker, consultant or author, please 

contact Terry

.




Photo courtesy of Ambro at www.freedigitalphotos.net



The performance of your employees largely determines whether your business will either sink or swim.
At least 5o percent of your business success depends on the performance of your employees.
To avoid trouble and to reach your ultimate goal of attaining maximum profits, how should you properly evaluate employees?
Naturally, you want to praise good performance and discourage bad. So make sure you are careful in performance appraisals.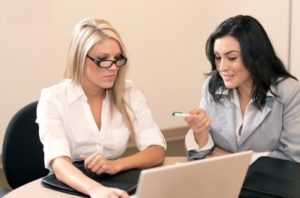 Avoid 12 salient errors:
1. Insufficient information about employees and insufficient evaluation time
It is best to get to know employees well enough to accurately evaluate their strengths and weaknesses. Also, it is recommended that you to take the proper amount of time in the evaluation process for each employee.
2. Inconsistent standards of excellence
Ineffective managers permit personal feelings to bias the evaluation process.
Lack of uniform criteria from manager to manager can be detrimental to the organization and is why some employees are promoted when they should not – that is an indicator of The Peter Principle.
Additionally, without safeguards, it is possible to become too friendly with some employees in making evaluations while being too critical with others.
3. Failure to evaluate the entire performance period
Some employees, who are aware that a performance evaluation is due, will suddenly improve their work.
In such annual reviews, many managers unfortunately look at the most recent behavior instead of the entire performance period.
Throughout the year, when an employee does something noteworthy, immediately write it down; when the employee fails in a responsibility make note of it, too.
Use good discretion in deciding whether to enter the information in the employee's personnel file.
4. Fear of bosses' disapproval
Some managers are afraid to reveal derogatory information about employees to their bosses. They don't want to admit that subordinates are ineffective.
They often write or say what they think bosses want to hear about staff members, not what is accurate.
5. The rainbow effect
When employees are popular, they are viewed as competent in their work. On the other hand, when employees are unpopular, they're evaluated as inadequate.
6. People-pleasing of employees
Apprehensive about possible confrontations, managers are often afraid to include unfavorable comments about employees – even when justified.
… remember that every employee is entitled to hear the answers to three questions …
7. Empire-building/maintaining job security
Such managers overlook employees' weaknesses to gain favor with inefficient employees in order to develop allies among department staffers.
To save their jobs, other managers will unfairly criticize workers as scapegoats and sacrificial lambs.
8. Justification for employee wages
This is the practice of using unwarranted evaluations to justify decisions about employee salaries, such as giving complimentary reviews in advance of promotions and pay increases.
9. Weak analytical ability/indecision
Some raters lack analytical ability. Others, because of favoritism, simply are unable to make objective judgments about some employees.
10. Middle-curve analysis
There is a tendency by some managers to stick to the middle or average and they do not accurately evaluate employees – they erroneously stick to the middle – average performance grades in every category.
11. Denial syndrome
Some managers make excuses and remain in denial about worker performance.
12. Irrelevant factors
Bias of non job-related factors, such as physical appearance or social standing, sometimes erroneously influences evaluations of employees.
Beware that some employees are good at selling themselves. Well-intentioned bosses also often give shy people too much benefit of doubt for fear of hurting their feelings.
From the Coach's Corner, finally, remember that every employee is entitled to hear the answers to three questions:
1. What's expected of me?
2. How am I doing?
3. What's in it for me?
More HR resource articles:
HR: Is it Time to Rethink Your Marijuana-Testing Policy? — For HR departments, it was once-unthinkable: Deleting Marijuana from the list of drugs in workplace drug-testing programs. But should you? And what should you do about your handbook policies?
Human Resources: The Future of Performance Reviews — Here's an interesting dilemma: Should performance reviews be fired? That's the title of an article published by the University of Pennsylvania Wharton School in April, 2011. It's an informative article and its premise continues to be thought-provoking.
HR Management – 8 Best Practices in Employee Delegation — Avoid frustration in delegation. Save yourself time and develop your staff for the welfare of your organization. Delegation is a fundamental driver of organizational growth. Managers who are effective in delegation show leadership. They know they'll be more effective in management and that they'll develop their employees.
13 Management Tips to Solve Employee Absenteeism — Absenteeism causes migraines for a lot of bosses. Obviously, your company will make healthier profits, if you don't have an absenteeism problem. Check your attendance records. You'll see Monday is the most-abused day of the week and January is the worst month for absenteeism.
Eyeing Talent Crisis Issues — Are HR Departments to Blame? — Human resources departments aren't providing their companies enough support for employees, talent recruitment, learning and development, and succession planning – according to a study by a global strategic-consulting firm. The study by The Hackett Group is entitled, "Cracks in the Foundation: Closing the Critical Skills Gap Undermining Business Capabilities."
Strategies: If a Valued Employee Wants a Raise, and Money's Tight — In this economy, whether you operate a large or small company, trepidation of higher payroll expenses can turn your hands cold with perspiration. That's especially true when talented employees suddenly ask for a raise. Talented workers are an asset – your human capital. Many companies don't have a compensation policy.
"Don't lower your expectations to meet your performance. Raise your level of performance to meet your expectations."
-Ralph Marston
__________
Author Terry Corbell has written innumerable online business-enhancement articles, and is a business-performance consultant and profit professional.

Click here to see his management services

. For a complimentary chat about your business situation or to schedule him as a speaker, consultant or author, please

contact Terry

.
Photo courtesy AscensionDigital at www.freedigitalphotos.net