Successfully operating a business has never been more difficult.
If your company is struggling as a result of declining profits, at least three factors are responsible.
Firstly, the clutter of competition gets more and more foreboding every year. So it's crucial to implement continuous analysis and innovations.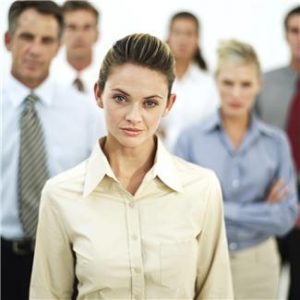 Secondly, mismanagement of internal operations.
Thirdly, making it worse in marketing is the ever-expanding and head-scratching list of advertising options.
The trick is to pick your best marketing options — customized locally if you have multiple locations.
Innovation and due diligence
You can learn a surprising lesson in innovation and due diligence from Wal-Mart.
Wal-Mart's stock has been tanking after it started suffering from declining sales.
The company has blamed its deteriorating profit situation on its highly publicized wage increases for its employees.
That's nonsense. Nor is the tepid Obama economic recovery the reason for Wal-Mart's demise.
But the Digital Age has brought us a new era in competition. Wal-Mart is being hit hard by companies that have made more recent innovations.
Ironically, the company made its mark by innovating.
— Wal-Mart was successful for six reasons:
— The company learned its suppliers' costs
— Negotiated favorable prices from vendors
— Developed an excellent supply chain management
— Paid low wages to employees
— Sold products at low prices
— Later, it developed a good Web site
Personally, I have a lot of appreciation for what the company has done. So I wish the company well. Once, for example, at a family reunion, my elderly parents drove on a lengthy road trip to attend.
My parents grew up in the Great Depression of the 1930s, and learned to be very fugal. Frugality is good. But there is a point at which frugality does more harm than good. On a Saturday night, I discovered the tire treads on my parents' car were too thin.
Finally that night, my parents reluctantly agreed to let me buy them new tires. But I had a scheduling problem as I was due to fly home the following evening.
The only tire store opened on the following day, Sunday, was a Wal-Mart. I was able to buy a set of four high-quality tires at a low price. That meant I was able to make my flight and my parents safely finished their long journey home.
And I have other positive, personal stories to regale you about Wal-Mart.
But if you go to an average Wal-Mart, it isn't uncommon to encounter unfriendly employees and messy, poorly stocked shelves.
Seemingly, Wal-Mart has deviated from its original mission:
"Share your profits with all your associates, and treat them as partners. In turn, they will treat you as a partner, and together you will all perform beyond your wildest expectations," said founder Sam Walton.
What Mr. Walton said many years ago is applicable for Wal-Mart and all businesses today. Wal-Mart has been overlooking a major profit driver – its employees.
If you want maximum profits, partner with your employees.
Meantime, as many American consumers have discovered, they can save money on good products by changing their buying habits – shopping elsewhere online.
The virtual marketplace provides shoppers with wider selections, competition that pushes prices downward as it eliminates supply-chain shipping to stores.
In a sense, it's unfair because shoppers know what to buy after seeing products firsthand in brick-and-mortar stores like Wal-Mart.
Other than partnering with employees, there are two key lessons from Wal-Mart for similarly beleaguered companies: 1) Improve the shopping experience and customer service (see dozens of informative articles here); and 2) implement the best marketing customized for each locale.
Marketing
Always remember good PR – earned advertising – is an excellent complement with paid advertising.
The list of advertising options is endless. But even local brand names in advertising aren't necessarily the best choices, if you're not buying from the right person.
So if you don't know where to invest your hard-earned dollars, the solution is simple: Buy only from the best knowledgeable people who are expert in local marketing.
In most medium to large markets, if your monthly marketing budget is $10,000 or more, hire from the best local marketing consultants. In reality, a marketing consultant can be free as the person works off the standard 15 percent advertising agency commission.
Otherwise, you can make the advertising buys yourself.
To pick the right consultant or make the right advertising buys, look for the best local marketing expert.
As you start considering whom to hire, here's what you must consider:
1. Listening and observation skills
Evaluate whether the person knows your business and competition. Look for trustworthiness. Once you share information with the person then look for empathy and caring about your welfare.
2. Added value
Look for the person who shares timely trends about your industry, shopper trends, and overall marketing tips.
All kinds of national data is available, but only use it if it's apropos for you locally. A savvy expert will give you data with local options via AdMall for consumer spending; ad spending by your local region via BIA/Kelsey, Borrell Associates or Kantar; and auto dealer spending and vehicle registrations via Polk.
3. Expert opinions
Working within your budget, a local marketing expert will make astute recommendations to increase your odds for success.
4. Complete sales person
A great marketing person knows how to get bonuses in radio and television advertising. A stellar media sales rep knows how to negotiate with the sales manager to get your business free, unsold commercial time.
Often, extra, free commercials will make a big difference for you to cut thru the clutter of your competitors' advertising.
5. Cause-related marketing
Generate consumer goodwill by coordinating sales that will benefit local charities or nonprofits.
6. Participate with merchant association events
Consider being a sponsor in "Small business Saturday" and other local events. Look for ways to be the dominant sponsor.
7. Network
Join a local organization or associations that have businesspeople as members. A good example is your local Rotary club. You'll experience positive camaraderie and sales.
The bottom-line: Do your best for your employees and customers, and make your go-to marketing person a quasi part of your team.
In the end, it's all about relationships.
From the Coach's Corner, more relevant strategies in innovation and marketing:
Cause-Related Marketing Can Increase Sales by Double Digits — The Biz Coach has long-advocated cause-related marketing. Customers love community-minded businesses. Now, he's happy to report on a major study.
10 Innovation Tips to Boost Your Long-Term Customer Base — Businesspeople are constantly under pressure. Daily events make it challenging to make critical decisions for financial sustainability. Businesses must innovate to survive.
Tech Checklist to Provide the Best Customer Support — Ever wonder why big chains – from quick-service restaurants to electronic products – print invitations on sales receipts to entice customers to go the companies' Web sites to comment online? They're doing it for customer engagement. Businesses need insights on how they're faring with customers.
Companies Profit Most by Investing in Customer Engagement — Better business performance results when CEOs show leadership in providing the best-possible customer experience. That's confirmed in a global study.
Powerful Example for Business: Course Correcting in Sailing — Cunning and skill are paramount for success for both business and sailboat racing. A salient concept in sailing is course correcting. Here's how to apply it in business.
"Treasure your relationships, not your possessions."
-Anthony J. D'Angelo
 __________
Author Terry Corbell has written innumerable online business-enhancement articles, and is a business-performance consultant and profit professional. Click here to see his management services. For a complimentary chat about your business situation or to schedule him as a speaker, consultant or author, please 

contact Terry

.



Stereotypes are often unfair.
There've been lots of talk and studies about the challenges associated with Millennials in the workforce – that they're self-absorbed, want to start at the top and that they lack a strong work ethic.
Often that's true. But not always. It's also true that Millennials have a common-sense approach to work-family balance.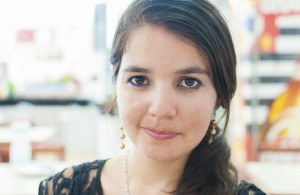 Workaholics place too much emphasis on work – it interferes with their personal happiness, health and relationships.
So, here's the conundrum: Workaholics are most-likely an organization's most-productive employees. They're the most-reliable at crunch time.
However, they're also the most abused by obsessive managers. Workaholics aren't given opportunities to re-charge their physical and emotional batteries.
Burnout is an occupational hazard. So are stress and psychosomatic illnesses or even heart attacks or strokes.
Workaholism study
All of that's in the findings of a study on workaholism by a University of Georgia (UGA) study, "All Work and No Play? A Meta-Analytic Examination of the Correlates and Outcomes of Workaholism."
Workaholics aren't given opportunities to re-charge their physical and emotional batteries.
"Similar to other types of addictions, workaholics may feel a fleeting high or a rush when they're at work, but quickly become overwhelmed by feelings of guilt or anxiety," said Malissa Clark, Ph.D., an assistant professor of industrial/organizational psychology at UGA and lead author on the study.
"Looking at the motivations behind working, workaholics seem pushed to work not because they love it but because they feel internal pressure to work," she added. This internal compulsion is similar to having an addiction."
Dr. Clark's co-authors include Jesse S. Michel, Florida International University; Ludmila Zhdanova, Carleton University; Shuang Y. Pui, Safeway Inc.; and Boris B. Baltes, Wayne State University.
Paying the price
Dr. Clark admits workaholism leads to promotions and helps career advancement.  But there is a heavy price to pay.
"Our results show that while unrelated to job performance, workaholism does influence other aspects like job stress, greater work-life conflict, decreased physical health and job burnout that indicate workers aren't going to be productive," she said.
"When you look more broadly at the outcomes that were overwhelmingly negative and compare those to other analyses of work engagement, which were overwhelmingly positive, we see that there are two very different constructs," she said.
"One is feeling driven to work because of an internal compulsion, where there's guilt if you're not working – that's workaholism," she explained.
"The other feeling is wanting to work because you feel joy in work and that's why you go to work every day, because you enjoy it," she asserted. "And I say that is work engagement."
Perfectionists
Dr. Clark said workaholism is almost synonymous with perfectionism and type A personalities.
"We found that, for samples with a greater percentage of women, the relationship between age and workaholism was positive, meaning that older women were more likely to be workaholics than younger women," the professor said.
"In samples that had more men, the relationship between age and workaholism is negative, meaning that older men were less likely to be workaholics than younger men."
In conclusion, be a workaholic if you want. But you might pay a heavy price.
From the Coach's Corner, here are related articles:
10 Strategies to Overcome Stress and Energize Your Career — If job stress is slowing you down, you can jump start your career with these 10 reminders.
24 Tips to Reduce Stress, Work Happier for Top Performance — You have a 35 percent better chance of living longer if you feel happy. That's the upshot from a 2011 British study that links feelings of happiness to longevity. So the emphasis is on feelings. Makes sense, right? The study acknowledges some people inherently feel happy.
30 Time Management, Stress Reducing Tips — Tips that will enable you to take bold measures to invest in your future and make money by saving time and reducing stress.
Proof Positive: How Supportive Spouses Help in Work-Related Stress — First, it was the book, "The Millionaire Mind." The book by Dr. Thomas J. Stanley revealed several traits of millionaires. One important statistic from his study of millionaires: They were successful largely thanks to a supportive spouse.
Your Career Success is Determined by your Spouse's Personality — Study — Your spouse's attitude has an indirect, powerful impact on whether you succeed in your career. That's the conclusion from an important study by researchers at Washington University in St. Louis.
"You can't afford not to take a vacation."
-Mac Eadie
__________
Author Terry Corbell has written innumerable online business-enhancement articles, and is a business-performance consultant and profit professional.

Click here to see his

management services. For a complimentary chat about your business situation or to schedule him as a speaker, consultant or author, please

contact Terry

.






If you want a wealthy clientele, lessons provided by investment firms show you must focus on your relationship skills. Trust is a vital component to build relationships.
For wealthy clients, this means you need to provide exclusivity, special client experiences with generosity and product quality.
These are the qualities exhibited by successful boutique wealth-management firms.
There are good reasons – actually very obvious reasons – why some wealth management firms are growing and others aren't.
A 2014 study by the Luxury Institute confirms what this business-coaching portal has long advocated.
Any time you handle someone's money, you must take great care to build trust. In fact, bank woes provide lessons for all companies seeking growth.
Study's respondents
A Luxury Institute press release indicated investors with an average net worth of $15 million and annual average income of $800,000 shared their detailed opinions of 39 leading firms in the wealth management business.
The study shows boutique wealth management firms increasingly have brand approval among multi-millionaires.
In fact, firms such as UBS and Merrill Lynch are suffering, as a result.
"Consumers are opting for boutique firms," says Luxury Institute CEO Milton Pedraza. "Wealthy consumers really value relationships and the smaller boutique firms really deliver."
He says Merrill Lynch fell to last place out of 39 firms. UBS Private Wealth Management came in second to last. Bank of America, Goldman Sachs and Charles Schwab rounded out the bottom five.
Brand perceptions
Negative press coverage about legal problems has adversely impacted the biggest of such firms, including Bank of America and Goldman Sachs. Other big brands, including, Citi Private Bank, Barclays Wealth, HSBC Private Bank and Wells Fargo also ranked in the bottom half of brands.
"Any time you have news that's a negative in the media, these firms are going to get hit," confirms Mr. Pedraza. "The larger firms took a beating."
While the specific rankings tend to vary from year to year, quartile placement remains relatively stable, according to Mr. Pedraza.
While dropping slightly from its number three spot in 2013, Bessemer Trust made the top five list several years in a row. Brown Brothers Harriman, which took the top spot in 2013 and in 2012, tumbled off the top-five list.
Northern Trust, Vanguard Personal Investors and J.P. Morgan Private Wealth Management also fell out of the top five.
Set up in 1882 as the Rockefeller family office, New York-based Rockefeller & Co. earns the highest score. Ranking closely behind Rockefeller & Co. are Atlanta-based Atlantic Trust Private Wealth Management, and Convergent Wealth Advisors. First Republic Private Wealth Management, and Bessemer Trust round out the top five.
The bottom-line:
"Successful wealth managers are relationship builders first, and, since few can beat the markets in the long run, money managers second," adds Mr. Pedraza.
From the Coach's Corner, to build trust, here are more specific tips for a variety of businesses:
To Sell Ideas to Senior Executives, Tap into Their Emotions — If you want to persuade a senior executive, polish your soft skills. Whether you're trying to sell your ideas to your CEO or you're trying to sell to a key decision maker at another company, big data is important. But data isn't the most important factor in persuading senior executives.
Want More Business? Build Trust with Consumers…Here's How — With consumers trying to cope with information overload – you will increase sales with long-term customer loyalty – if you build trust by using best practices. It may be an obvious approach, but it's confirmed by a 2012 study that shows 84 percent of the respondents declared trust must be warranted before they buy.
Energize Your Customer-Loyalty Program with 6 Steps — The quickest way for established businesses to optimize revenue is to have a stellar customer-loyalty program — there are six steps you can take for repeat sales and referrals. If you're not a great steward of your current book of business, it's futile to look for new customers.
Consultants – 5 Strategies to Build Trust with Clients — The five strategies that enhance relationships between consultants and clients.
Thought Leadership — Why Companies Hire Management Consultants — Companies want knowledge. A good idea can be worth $1 million and more. That's why companies hire thought leaders. It's also why you see many consultants position themselves as thought leaders and give away free information in how-to articles or studies, which lead to books, seminars and being quoted in the media.
"Trust everybody, but cut the cards."
-Finley Peter Dunne
__________
Author Terry Corbell has written innumerable online business-enhancement articles, and is a business-performance consultant and profit professional. 

Click here to see his management services

. For a complimentary chat about your business situation or to schedule him as a speaker, consultant or author, please 

contact Terry

.