If you're dissatisfied with your revenue, it's time for an assessment of your culture's operation. Why? Superior cultures drive business performance.
Specifically, two key elements of culture – innovation and responsiveness – have a direct impact on your company's sales success. You must be a top innovator to beat the competition, and your teams have to respond and execute strategic planning with cohesion.
They "have to work in tandem…to drive performance," says George Chressanthis, a professor of healthcare management and marketing, and the lead author of a Temple University study.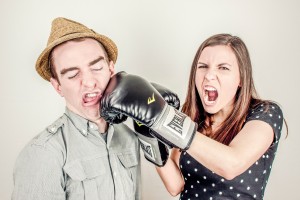 He was joined by assistant professor Eric Eisenstein, PhD, and doctoral student Patrick Barbro in the study: "What is the Role of Commercial Operations Effectiveness on Improving Pharmaceutical Company Business Performance?"
True, it was aimed at the pharmaceutical sector.
But the lessons and applications are universal – the study's authors provide the empirical documentation in the link between revenue and culture.
"We studied company self-reported data on their own commercial operations, totaling 26 biopharmaceutical firms in the U.S. for the period 2005 to 2011," wrote the authors. "The sample of companies included large, medium, and small-sized pharmaceutical companies, and specialty and biotech companies."
They said the "sample included companies that are headquartered in U.S., Europe, and Japan."
Sales value
The report shows that the average company that improves its cultural innovation by just a .5 standard deviation of improvement is huge – a 17 percent increase in sales – $314,000 for each sales representative.
In a zero-sum game environment, the implication for under-performing companies is dour. Sales will go down every time a competitor achieves higher sales performance.
The study is ongoing and will take into account other variables, such as product differentiation.
"This will help us understand what, if any, changes we need to make in our analysis before submission of our work to an academic peer-reviewed journal for publication consideration," explains Dr. Chressanthis.
For example, the study's results have salient repercussions in the biopharma sector. In particular, he referred to companies looking for merger opportunities because they're worried about their expiring patents.
Such companies should be investigating their target companies for evidence of a strong culture for a healthy merger ROI.
What if such a jewel is found? "What you don't want to do is disturb that," advises the professor.
Conclusions
"A commercially successful pharmaceutical industry is crucial to society for the future development of new drugs to address unmet medical needs," wrote the authors.
"This research demonstrated the importance of executives being concerned not only about the level and placement of resource investments, but also in formulating a strategic vision that creates and fosters cultural organizational attributes necessary to sustain peak business performance," they concluded.
And that's true for any sector in business.
From the Coach's Corner, editor's picks for strategies to fix your culture and sales issues:
6 Steps to Implement a Cultural Change for Profits — If your company is lacking in teamwork, morale is poor and profits are weak, chances are you need to change your organization's culture. Be forewarned, changing a culture is a monumental chore because it will take strategic planning and super powers of persuasion. Usually, it necessitates an outside participant to assess your culture and to facilitate the changes.
6 Rules to Keep Your Pipeline Full for Continuous Sales — It doesn't matter what type of business you have. Even if your sales are great today, there will come a time when sales will crawl to a halt unless you take precautionary measures to keep your sales pipeline full. Yep, that's right. Never take sales for granted — when it comes to sales keep on truckin'. Never stop marketing. Take good care of your customers, but make marketing your top priority — every day — to prevent a roller coaster ride of profit and loss.
6 Tips to Create New Sales with Successful Cold Calling — For most businesspeople in a lackluster economy, it's important to create new opportunities with successful cold calling. Yes, it's necessary to concentrate more efforts to create new sales. Attending mere networking events or depending on a high marketing budget aren't sufficient for strong sales. OK, cold calling isn't always easy, but you must if you want to dramatically increase sales in double-digit percentages. Develop and implement the right strategies. You'll be in the all-important groove for a happy buying environment.
Four Tips to Motivate Employees When You're Facing Adversity — Effective bosses have antennas to alert them over looming challenges. If they don't have such an antenna, it's important for them to develop one for multiple credibility reasons. Even the bosses of small companies can suffer from image problems externally and internally. Either one or both will adversely affect profits.
Overcoming Obstacles for Business Turnaround — 13 Steps — For a successful turnaround of financially troubled businesses, there are usually two obstacles to overcome. They include the ego of the business owner or CEO, and poor advice by the lawyers. It's difficult for a business owner or CEO to accept the need for a turnaround specialist. Most often, they're in denial about the company's prospects or they don't believe an outside participant can come to their rescue with restructuring services. An ethical turnaround specialist will do the right thing.
"If your culture doesn't like geeks, you are in real trouble."

-Bill Gates
__________
Author Terry Corbell has written innumerable online business-enhancement articles, and is a business-performance consultant and profit professional. 

Click here to see his management service

s

. For a complimentary chat about your business situation or to schedule him as a speaker, consultant or author, please 

contact Terry

.