April 10, 2016 –


Thanks to political intrigue and shenanigans by some political campaigns and the so-called Republican establishment, the Republican Party would likely suffer defeat in the 2016 presidential election.
That's within the realm of responsibility according to a University of Georgia (UGA) study, which is entitled "National Party Division and Divisive State Primaries in U.S. Presidential Elections, 1948-2012."
"History shows that when one party is divided and the other party is united, the divided party almost always loses the presidential election," says Paul-Henri Gurian, a UGA associate professor of political science.
"Consider, for example, the elections from 1964 through 1984; in each case the divided party lost," he adds.
The Republican Party has been largely divided, in particular, by dirty tricks by the campaign of Sen. Ted Cruz and the anti-Donald Trump movement by the Republican establishment.
The tactics supported by many Republican insiders, which followed controversial statements by front-running business mogul Trump, have all been widely publicized.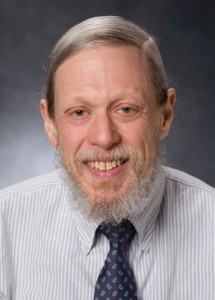 Professor Gurian

The research reveals political discord in a party during the primaries and general election will indicate the margin by which the party loses.
The study measures party division during the primaries and indicates how much more the divided party will lose in the general election.
In the Nov. 2016 election, the Republican Party's eventual nominee might lose more than 3 percent of the national vote. Otherwise, a united Republican Party would not suffer at the polls.
Conflict-ridden state primaries can cause a 1 to 2 percent decrease in general elections.
An example:
In this year's Georgia primary, Hillary Clinton garnered 71 percent of the Democrat vote. Meantime, Donald Trump got 39 percent of the Republican votes.
The researchers' model indicates Mr. Trump is likely to lose nearly 1 percent of the general-election Georgia vote as a result of the divisiveness.
"Political language … is designed to make lies sound truthful and murder respectable, and to give an appearance of solidity to pure wind."
Worse nationwide, the divided party can lose as much as 3 percent or more if the trends continue.
Here's why:
Through mid-March, Mr. Trump received 39.5 percent of the Republican Party's total national primary vote. This compared to Mrs. Clinton's 58.6 percent.
If the trend continues, then Mr. Trump would lose 4.5 percent in November. But all this would change if the Republican Party were to be unified.
"In close elections, such as 2000, 2004 and 2012, 4-5 percent could change the outcome in terms of which party wins the presidency," explains Professor Gurian.
UGA researchers also included Audrey Haynes, Nathan Burroughs, Lonna Atkeson and Damon Cann.
From the Coach's Corner, here are related public-policy articles:
'Dirty Little Secrets' Trump Hasn't Told You about Economy — Donald Trump has pushed the envelope to say the least. Many businesspeople get it. So do entrepreneurs, and millions of different demographics of voters who are angry at the economic decline of America.
Memo to Candidates, Voters and Media: Think CandidateVerification — For a transparent political process to benefit America –candidates, voters and the news media should investigate a nonprofit – CandidateVerification. The Seattle-area nonprofit – a nonpartisan organization – invites all candidates to participate in a free background check.
Academic Study: Rich Pay More than Their Share in Taxes — The 2016 study by the National Center for Policy Analysis reveals the current tax code is highly progressive. It's entitled, "U.S. Inequality, Fiscal Progressivity, and Work Disincentives: An Intragenerational Accounting."
Why a 1960s' Beatles Protest Song is Still Relevant — Have you ever wondered why British groups like The Rolling Stones, The Who and The Beatles spent so much time touring abroad? To sell music for sure, but there's another reason: Abusive taxes.
Q&A with Dr. Ben Carson – The Full Meal Deal with Solutions — Sept. 13, 2013 – Naturally, Dr. Ben Carson is known as a uniquely soft-spoken retired neurosurgeon. His voluminous accomplishments include his pioneering in the separation of conjoined twins at the head. But, of course, there's more. A lot more. With his gentle, low-key demeanor, he's also known for his powerful insights on the issues facing the U.S. and the world.
Memorial Day: What Would Abraham Lincoln Say Today? – Memorial Day is to remember the armed forces' men and women who died to protect our freedoms. Some reflection on what Abraham Lincoln would say today.
"Political language … is designed to make lies sound truthful and murder respectable, and to give an appearance of solidity to pure wind."
__________
Author Terry Corbell has written innumerable online business-enhancement articles, and is a business-performance consultant and profit professional. Click here to see his management services. For a complimentary chat about your business situation or to schedule him as a speaker, consultant or author, please contact Terry.