The Key to Internet Dominance: Think Integration


Whether you're a new or established business, it wasn't that long ago that a strong Internet presence meant having a great Web site with a top ranking.
Partially, that's still true but the competitive marketplace continues to rapidly change daily, which means the No. 1 objective should be a vibrant, integrated presence. 
That is, unless you're in a very narrow niche, what matters most is your total Web image – your Web site is merely an important secondary consideration. 
You must keep an open mind in order to be prominent in all online mediums, and appeal to all personality types — from prospects who are ahead of the curve on technology to people who still like to read books.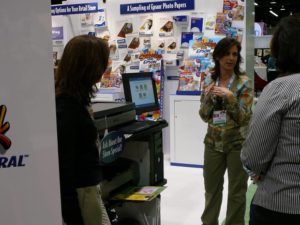 Naturally, it's important to develop online relationships with social media and other strong Web sites.
They will enhance your Web image until it achieves a dominant position in your niche. So, an integrated approach works best. 
That means think big picture to achieve a proper balance. Facebook has, of course, become a player.
But it's important to note there are Winners and Losers in Facebook's Invasion of Google's Turf, including a threat of cannibalizing your Web site's presence on the search engines.
Here's a second analysis: Aside from Privacy, Security Issues — Facebook is a Threat 2 Ways. Harness the power of Facebook, but don't let it make your Web site irrelevant. Use due diligence to capitalize on Facebook.  
Besides, there's another ramification if you allow Facebook to cannibalize your Internet reputation. Why? Facebook appears to be Approaching the End of Its Product Life Cycle. Fixing the problems caused by a faltering Facebook would be costly in time and money. Building a successful Web site consumes a lot of resources. Don't let Facebook exacerbate your situation. 
A Web site doesn't have to be an expensive venture. With WordPress and other options, you can forget about HTML, which is challenging and time-consuming to learn. You can use a free WordPress template, www.blogger.com, or buy a complex WordPress template and customize it. 
Another challenge: Cyber security. Be sure you take every security precaution. (This portal has more than a dozen columns quoting a nationally respected security expert, Dr. Stan Stahl.) 
If you're a blogger, the possible downside for not using HTML is that it will be a challenge for you to convince Google that you're a news site. Stature as a news site, of course, means more prominence. But you can still be successful without HTML – if you lay the right foundation for success. 
21 steps for integrated approach
Not to over-simplify, for an overall great Internet presence, here are the basics:
Research options for your ideal branding.
Decide on your slogan – three to five words that will pique the interest of your target audience.
Develop a logo that tells your story.
Create a favicon, which is a short description for "favorites icon." A favicon is small, often 16 x 16 pixels, used as a logo for your Web site on the search engines. If it's the same as your company's logo, you're really rocking. For example, just look at the URL in this search line on this Web page and you'll see mine. Or look up any major company or site. All the big dogs – successful companies – have a favicon. It will help portray you as a unique firm.
Install a good site map for the convenience of search engines and SEO (search engine optimization).
Don't under-estimate the power of the news media. Include a "Press Room" on your site for the convenience of journalists to read about your firm's developments.
Know and implement the right key words for you — no more than 10. If you're a small firm, include your name and a brief Web description that isn't too long in order to be inserted on the search engines when they mention your site.
Develop your site – if possible, include a blog, and blog frequently.
Consider inserting relevant videos — an increasing draw for traffic.
Register your site with the search engines.
Read the search engines' Web developer tools. However, in the main, if you focus on quality and relevance you'll do well on the search engines. Many people think you have to have use separate strategies for each search engine, but that's not the case. Relevance and value are what matter most.
Immediately establish a Google profile, and create profiles on the four salient social networks: LinkedIn, Google+, Twitter and Facebook.
Miscellaneous tips – on LinkedIn join all relevant groups focusing on your target audience and especially your industry to attract business. Promote your work on the groups. For Facebook, decide if you want a personal or company fan presence. Grow your Twitter followers every week.
For your profile, make sure you use a good picture with strong resolution. Use the same picture in all your promotions. Consistency is a requirement to earn universal trust. Include all your profile basics.
Develop and implement an editorial schedule for your blogs. Life happens. Keep it flexible in case the schedule has to be temporarily altered. Quality content is crucial to 

rank No.1 on Bing and Google

. Remember Bing also powers Yahoo and Google powers several smaller search engines. Rank well on the big 3 search engines and you'll have prominence on nearly 100 percent of the search engines.
For every salient event or blog, insert no more than 10 keywords so readers can find your topics in a search, and write an online press release and have it distributed on an authoritative press release service. Pick one that has a page rank of 6. Many will do it for free.
Post your blogs on your social media, especially your LinkedIn groups and StumbleUpon.
Consider the 

potential of e-newsletters

.
Install a sharing button, such as Add This, to every page; you'll also have access to more than 300 social media sites. You can also insert separate buttons for your social media.
Check the Google page rank of all sites linking to you, and you'll need a lot of them. Google assigns page ranks from one to 10. However, remember your new Web site will have a zero page-rank, and you don't want other zero-ranked sites linking to you. That goes for your online press-release company. Shoot for links with a page rank of 6 or higher because if you do things right you'll quickly earn a page rank of one or two. Allow for some wiggle room for your site's future ranking. (Check sites 

here

.

)

Continue to innovate in all that you do.
The best way to innovate is to keep an open mind. The best way to keep an open mind to spot and capitalize on new opportunities is to practice the "Principle of Contrary Action."
It's a tip from a cherished mentor more than three decades ago. Keep track of everything you do and strive to do it differently each time. That includes taking different routes to work or even going to the grocery store. (It was a simple but effective strategy from Dr. Len Brode, who has had many accomplishments as a scientist and as a great human being.
He also was a proponent of "how to keep your personal power," long before I heard of Tony Robbins. (He is married to Jade Brode, the author of Marry the Man of Your Dreams and No Is The Word.)
A Web site is important. But an integrated approach is the key to Internet dominance. Good luck in your venture.
From the Coach's Corner, here are more research links:
Checklist to Build Your Brand on a Budget— Every business needs to save time and money while increasing revenue with affordable branding techniques. Here are 29 proven branding solutions for maximum profits.
Google Insights – 23 Key Questions about Your Web Site — Google has unveiled vital information about what it considers important for Web site ranking. Without divulging proprietary information, Google emphasized it's all about value – quality for Internet users.
Choosing Best Web Sites to Advertise — 'Medium is the Message' — When considering where to communicate your message, selection of the right medium is important. In the 1960s, it was all the rage after Canadian philosopher Marshall McLuhan theorized that "the medium is the message."
Checklist: 19 Quick Marketing Tips for New Entrepreneurs — Would you like to be your own boss? Are you gainfully employed but have a great entrepreneurial idea? Why not start a new business?
Marketing Checklist to Measure Your Brand's Personality — You'll be smiling after you successfully use this checklist.   Here are two key questions about your marketing: 1. How much have you invested in your brand and personality? 2. How's it working?  These are important questions. However, many companies – large, medium and small – can't accurately answer the questions.
"

A strong foundation increases the value of everything you do."
-Aaron Wall
__________
Author Terry Corbell has written innumerable online business-enhancement articles, and is a business-performance consultant and profit professional.

Click here to see his management services

. For a complimentary chat about your business situation or to schedule him as a speaker, consultant or author, please

contact Terry

.